April 19: AVI accuracy varies | Clarke wants Homestead Rebate extension | Stanton School to close | casino sites key | jobs on the Horizon | Delaware solar farm | Spring Garden Greenway update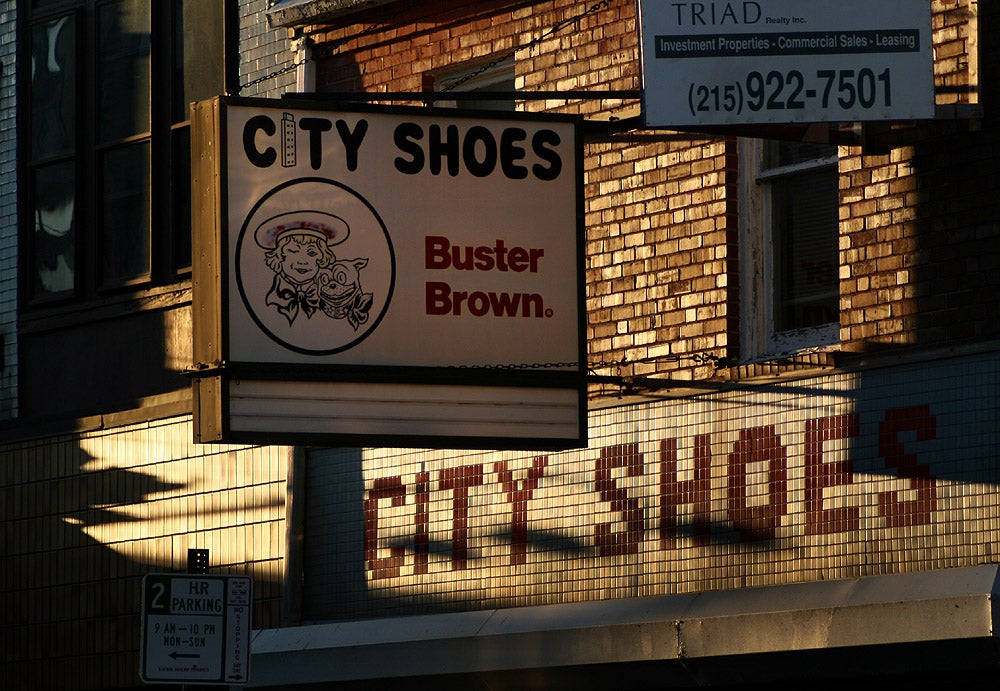 Good morning!
AxisPhilly has published internal documents from the Office of Property Assessment. According to Axis the documents show some areas of the city were assessed more accurately than others. While city wide the "coefficient of dispersion," or margin of error, was less than 15 percent, that number varries significantly from neighborhood to neighborhood.
Council President Darrell Clarke wants to push the deadline for Homestead Rebate applications from July 31 to September 30, NewsWorks reported yesterday. The program is intended to help homeowners reduce their property tax bills, but Clarke fears not enough people understand how the program works. With more time, there might be more opportunity for educational outreach about the rebate program.
The School Reform Commission voted Thursday to close M. Hall Stanton Elementary school on N. 16th Street. The decision left many school supporters visibly upset. The vote comes more than a month after the SRC made its initial school closings proposal. The list now includes 24 schools. The Inquirer also reports that if the schools budget described by Superintendent William Hite Jr. Thursday comes to pass, schools could loose any combination of counselors, librarians, sports, extracurricular activities and more.
After Steve Wynn claimed he would tailor his casino to the Delaware waterfront, it was revealed that the casino rendering Wynn has been showing is identical to the rendering he proposed in Everett, Mass. But the proposed casino sites are more important to evaluate at this point than the shiny casino renderings that are more mirage than substance, wrote Inga Saffron in her column this morning. To Saffron that means only Market8 and The Provence should be serious contenders. But which casino proposal will bring the most benefit to the city? After all the chosen casino's elements will be largely determined by industry standards rather than local conditions.
Governor Tom Corbett claimed Thursday that Pennsylvania is competing with the world for business, but Philadelphia is starting to win that battle on behalf of the state, at least when it comes to the shipping market. NewsWorks was on the scene Thursday as Corbett welcomed Horizon Lines to the Port of Philadelphia. Horizon is set to relocate from New Jersey and is estimated to bring 600 jobs and $46 million to the region. The company will primarily ship fresh produce, beverages, chemicals, medical supplies and pharmaceuticals – hopefully in separate containers.
Delaware's newest and largest solar farm is up and running. The 62,000 solar panels span 80 acres, and on a sunny day, the panels will be able to generate enough electricity for an estimated 9,000 homes. That much solar electricity will save an estimated 12,000 tons of greenhouse gas emissions every year – the equivalent of taking 2,300 cars off the state's road.
The Spring Garden Street Greenway has advanced from its urban planning phase into engineering phase. An update from Philadelphia Neighborhoods reports that project leaders have been meeting with elected officials and are in fundraising mode. The $30.7 million separated bicycle-pedestrian greenway will run down the center of Spring Garden Street and connect the Delaware River waterfront with the Schuylkill River Trail. Jeffery Knowles, Pennsylvania Environmental Council (PEC) project manager, said PEC hopes to share the results of a consultant team's 2012 study with the public soon.