Allegheny County joins Philly in backlash to Shapiro's opioid settlement deal
The DA's of Pennsylvania's two biggest counties say an opioid settlement deal brokered by Attorney General Josh Shapiro won't provide enough relief.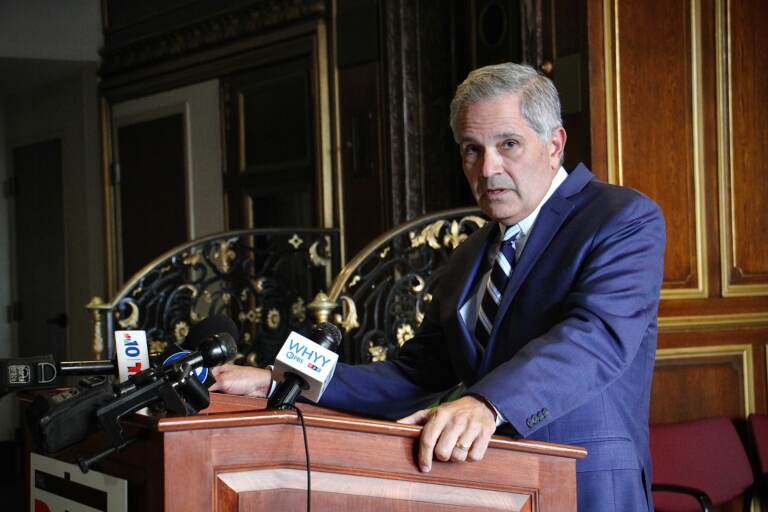 Philadelphia District Attorney Larry Krasner is praising his Allegheny County counterpart for asking a state judge to ensure that an ongoing lawsuit against a group of opioid manufacturers and distributors will be permitted to proceed to trial.
The 24-page complaint was filed in Commonwealth Court on Thursday by Allegheny District Attorney Stephen A. Zappala Jr., roughly a week after Krasner filed a similar lawsuit seeking the same outcome — marking a showdown with Pennsylvania Attorney General Josh Shapiro.
Both complaints are a direct response to a proposed settlement agreement recently announced by Shapiro involving opioid distributors Cardinal, McKesson, AmerisourceBergen, and drugmaker Johnson & Johnson. Like Krasner, Zappala is concerned the terms of the $26 billion agreement may block his lawsuit, which he argues would result in much more relief for Allegheny County, a part of the state ravaged by the opioid crisis.
The county has recorded roughly 3,400 opioid deaths over the last 5 ½ years, according to court documents. That translates to roughly two opioid deaths per day.
"The victims of this opioid crisis and the people of Allegheny County would be best served by having these matters decided by a jury in Allegheny County," said Zappala in a statement posted to Facebook.
"Accepting a contingent settlement of possibly a few million dollars is not suitable. Such a settlement doesn't begin to address the hundreds of millions of dollars of damage inflicted and thousands of lives that have been destroyed throughout Allegheny County," he continued.
In a statement, Shapiro spokesperson Molly Stieber called Zappala's complaint a "copycat of a Philadelphia lawsuit that misleads Pennsylvanians."
"The DA's plan is to start years of risky, drawn-out litigation that would deny Western Pennsylvanians the treatment options they need now, with no realistic plan for success. Meanwhile, the proposed settlement could provide an influx of $232 million to Pennsylvania by next year," said Stieber.
Under the proposed settlement, Pennsylvania could receive up to $1 billion over 18 years, the life of the agreement. The money must be used to offer and expand life-saving treatment options.
The settlement also requires Cardinal, McKesson, and AmerisourceBergen to use data-driven systems to detect suspicious opioid orders from customer pharmacies; prohibit shipping of and report suspicious opioid orders; and prohibit sales staff from influencing decisions related to identifying suspicious opioid orders, among other stipulations.
Starting July 21, states and local municipalities have a total of 150 days to sign onto the agreement.
During a news conference in Center City, Krasner echoed Zappala's sentiments, saying he wants a Philadelphia judge and a Philadelphia jury to decide what the opioid distributors and manufacturers named in his office's lawsuit should pay out.
Krasner also reiterated that the proposed settlement agreement Shapiro helped broker won't bring much money directly to Philadelphia. By his office's calculations, it would be somewhere between $5 million and $8 million a year over the 18 years.
"What this deal amounts to is not enough to pay to bury the people it has killed," said Krasner, referring to Philadelphia's opioid crisis. "Nevermind the cost of the fire department, the EMTs, the medical treatment. Nevermind the cost of the policing. Nevermind the cost of the increased crime, the trauma that has been inflicted upon the families of people who have overdosed and died, the trauma inflicted on these neighborhoods."
More than 1,200 people died from drug overdose in Philadelphia in 2020. In the vast majority of cases, fentanyl, a powerful synthetic opioid, was the culprit. Statewide, Pennsylvania's opioid overdose rate increased 16% last year.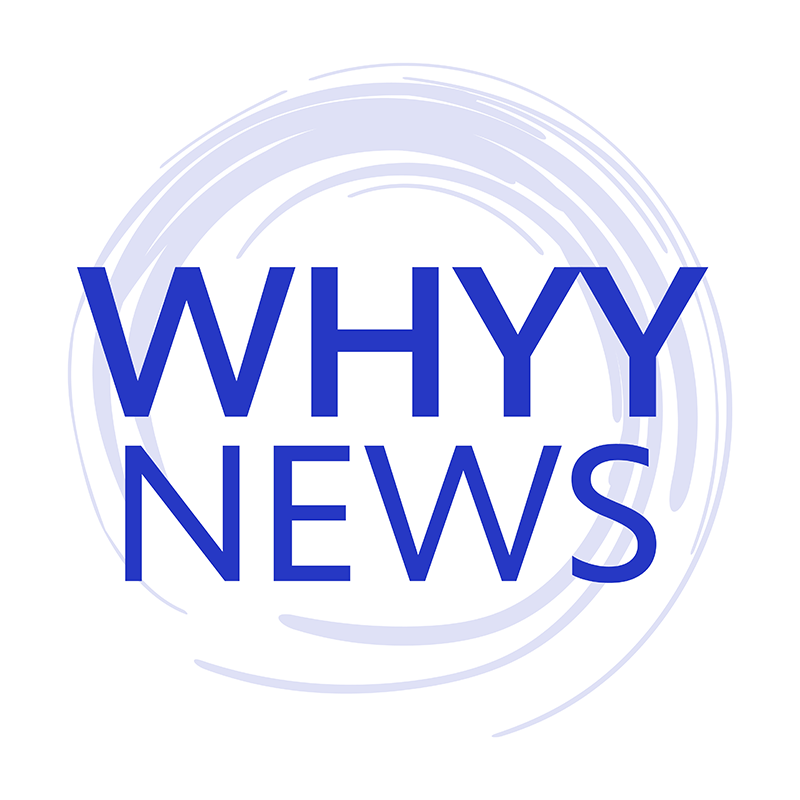 Get daily updates from WHYY News!
WHYY is your source for fact-based, in-depth journalism and information. As a nonprofit organization, we rely on financial support from readers like you. Please give today.