Al Alvarez, man at center of Murphy hiring scandal, denies knowing who hired him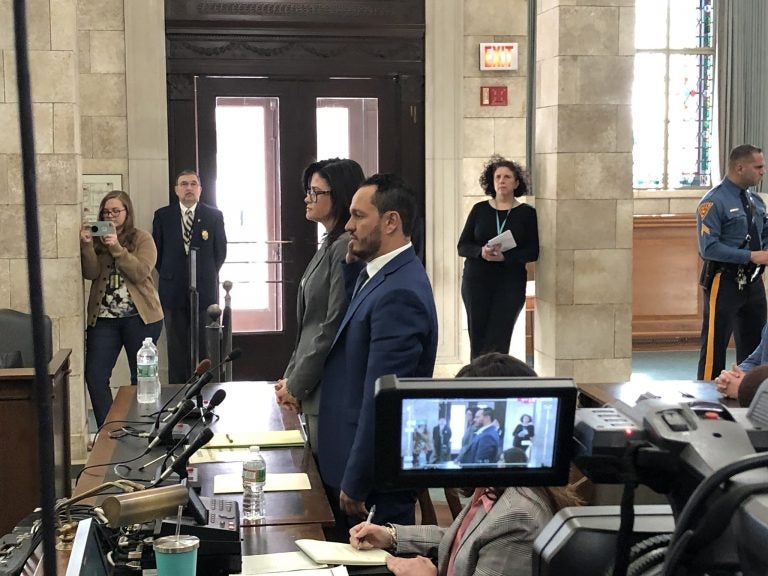 Updated, 6:15 p.m.
The man at the center of a hiring scandal in New Jersey Gov. Phil Murphy's administration said Tuesday he did not know who approved him for a job in state government months after a colleague accused him of rape. He has denied the allegation.
Al Alvarez, the former chief of staff at the Schools Development Authority, testified before the Legislative Select Oversight Committee that — although he had casual conversations with top officials on Murphy's transition team about his interest in the job — he neither had a formal interview for the position nor was he told who made the ultimate decision to hire him.
"No one ever said to me: 'You're hired,'" Alvarez told lawmakers.
Although he was never charged with a crime, Alvarez said he was forced out of his job at the Schools Development Authority based only on the sexual assault claim by fellow state official Katie Brennan.
"I believe firmly that the reason I was forcefully terminated from my position was related just to the mere allegation in and of itself," he said.
Brennan, the current chief of staff of the Housing and Mortgage Finance Agency, said Alvarez raped her in her Jersey City apartment after a gathering of Murphy campaign supporters and staffers in April 2017.
The Hudson County prosecutor's office investigated the claim but never charged Alvarez. The Middlesex County prosecutor's office later reviewed the matter and did not recommend charging him.
Alvarez's hiring has raised questions about the Murphy administration's vetting procedures and whether officials erred in giving a high-paying job to someone who had been accused of sexually assaulting a colleague.
Lawmakers have tried to figure out whether there are clear practices and processes for hiring in Murphy's administration.
"This was a new administration that was coming on. Obviously with any new administration — like the [Chris] Christie administration [as well] — you're going to want to bring on certain people to be part of your team," said Assemblywoman Eliana Pintor Marin, D-Essex. "That said, I think it depends on how it was done."
Alvarez also testified that the allegations against him have "devastated" his career and taken an "emotional toll" on his family. He did not discuss the rape allegation other than to deny it and describe its impact on his life.
WHYY is your source for fact-based, in-depth journalism and information. As a nonprofit organization, we rely on financial support from readers like you. Please give today.