AG urges Pa. lawmakers to allow suits in old clergy abuse cases, hints at more charges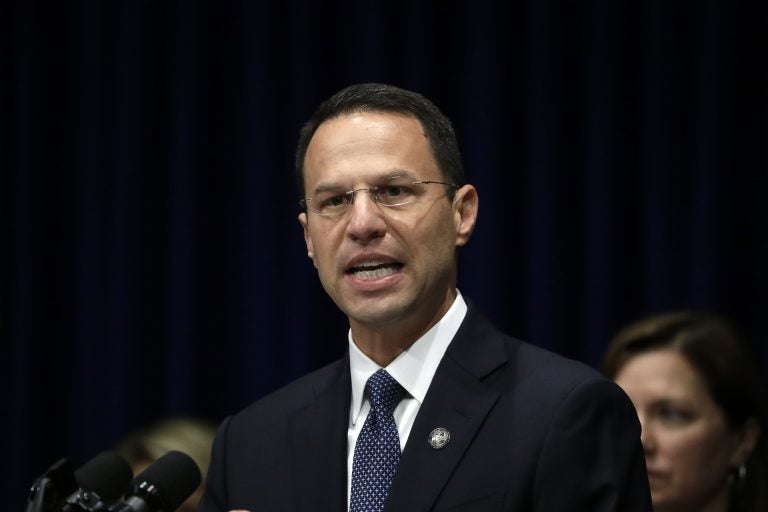 Pennsylvania Attorney General Josh Shapiro said Monday more is to come from his office's investigation into abuse within the Catholic Church.
In a wide-ranging speech, Shapiro touched on the many lawsuits he's been involved in against the Trump administration. He also touted improvements to the AG office after years of scandal, and rebuffed a question about whether he wants to be governor.
But he had perhaps the most to say about a grand jury report released earlier this year that found more than 300 clergy members abused more than 1,000 children over many decades.
It included four recommendations for legislative change. Last month, however, state lawmakers were unsuccessful in their attempts to pass them.
In particular, state Senate negotiations broke down over a plan to allow retroactive lawsuits on old abuse cases.
Shapiro said he doesn't think it's enough for dioceses to create compensation funds — a commonly-suggested alternative.
"The idea that a — and I'm going to use the word — that a criminal can be the arbiter of their own punishment, to me, is just crazy," he said.
He urged lawmakers to pass the four reforms listed in the grand jury report, including retroactivity.
Asked whether there will be more charges in the investigation, he told reporters this is "the third inning of a nine-inning game."
WHYY is your source for fact-based, in-depth journalism and information. As a nonprofit organization, we rely on financial support from readers like you. Please give today.