After N.J. passes medical aid-in-dying bill, Murphy vows to sign it
Just hours after New Jersey legislators backed a bill that would legalize medical aid-in-dying in the state, Gov. Phil Murphy vowed to sign it into law.
"Allowing terminally ill and dying residents the dignity to make end-of-life decisions according to their own consciences is the right thing to do," Murphy said in a statement. "I look forward to signing this legislation into law."
The medical aid-in-dying bill was controversial, and it passed both the state Assembly and Senate with the minimum number of votes.
But Kim Callinan, CEO of the group Compassion and Choices, said its passage immediately brought relief to patients.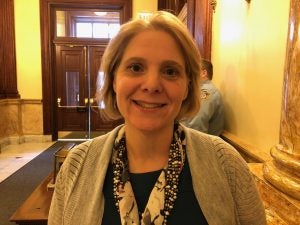 "People who are at the very end of their life and have been on edge waiting to see whether or not they might have the peace of mind that comes with this option finally now can take a deep breath," said Callinan.
The legislation would allow terminally ill patients to end their lives in consultation with a doctor.
Opponents, such as state Sen. Robert Singer, R-Ocean, argued that the law could be abused and and sends the wrong message.
"This, I think, is bad legislation. It's bad for us as a state. It's bad for us as a society. We are making the wrong decision here today," Singer said.
WHYY is your source for fact-based, in-depth journalism and information. As a nonprofit organization, we rely on financial support from readers like you. Please give today.