After a year of pandemic sacrifices, the faithful make one more for Lent
Listen
1:34
Christians in Philadelphia gathered to celebrate Ash Wednesday, a mass that launches the season of Lent, when the faithful traditionally sacrifice something for the 40 days leading up to Easter.
Even though the past year of the coronavirus pandemic has caused many to sacrifice a lot already, observant Christians will still live a little leaner in observance of Lent.
"Lent is about preparation for Easter," said Leon Burrows of Mount Airy, who came to the Cathedral Basilica of Saints Peter and Paul for the noon mass. "For Christians, thinking about Christ giving up his life, everything else is in perspective. One more thing for Lent."
The mid-day mass at the Basilica is normally standing-room-only for Ash Wednesday, with many people taking in the mass during their lunch breaks from the downtown office towers. This time it was at less than half capacity, with worshippers spaced for pandemic social distancing. Everyone was wearing a mask.
Archbishop Nelson Pérez delivered a homily during the mass, reminding worshippers that giving something up for Lent is not intended to be for their health or personal improvement, but rather a ritualistic sacrifice to renew their faith.
"That from which we are fasting reminds us of what is important on our journey," he said.
After the mass, Chizoba Amuchie paused on the steps of the Basilica to consider how she will observe Lent.
"I'm a sweet tooth, so I thought of giving up sweets… but I say that every year," she said with a laugh.
Amuchie, who works as a pharmacy intern at Temple University Hospital, intends to give up social media for Lent, and to try to spend 30 minutes a day in quiet, prayerful meditation.
"No matter how tired I am from work or school, just to do a reflection of my day and how I achieved things as a Christian, both positive and negative," she said.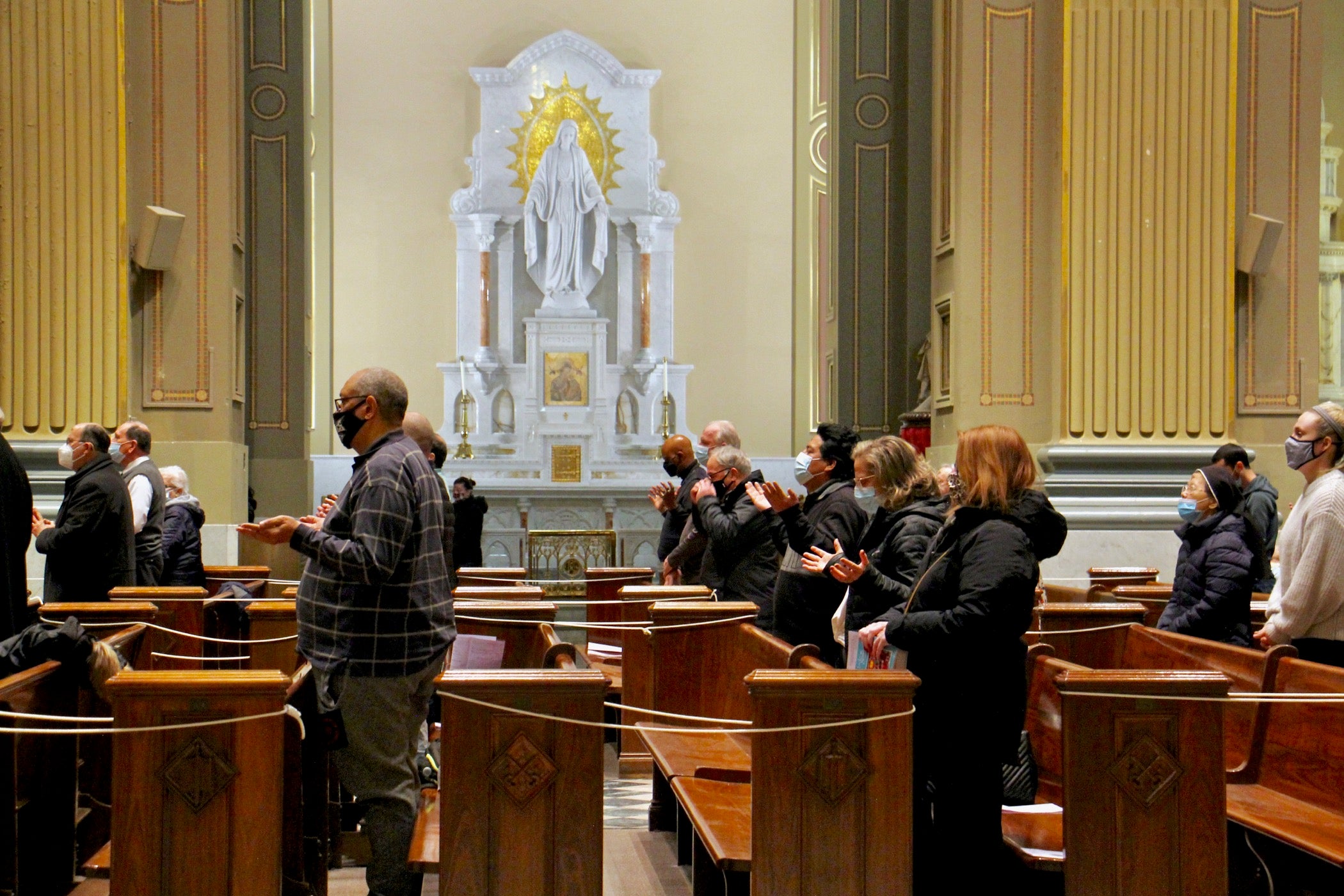 Three weeks ago, the archdiocese issued a directive offering priests alternative ways to apply ashes to parishioners in consideration of the pandemic. They could use a cotton ball dipped in ashes, throwing away each ball after a single application. Or, priests could sprinkle ashes on the tops of the heads of the faithful, a common practice in European churches.
Or, priests could do what they have always done: use their thumb to draw a cross in ash on people's foreheads, which is what Pérez opted to do.
The priest at the Holy Name of Jesus Church in Fishtown chose the cotton ball method.
"He used the cotton ball, but other than that it's the same thing," said Doreen Thompson after the 9 a.m. mass was over. "It's fine. I don't have a problem with it."
Thompson said she will likely perform some sort of alms or charitable volunteering during Lent, but hadn't decided exactly what, yet. "I forgot it was coming," she said. "It crept up on me."
Accompanying Thompson was Darlene Hawthorne, who plans to make a Lenten sacrifice despite the year of many other sacrifices.
"I'm not sure what I'll do," said Hawthorne. "It's important for me to follow in my faith. Yes, Lent is a big part of it."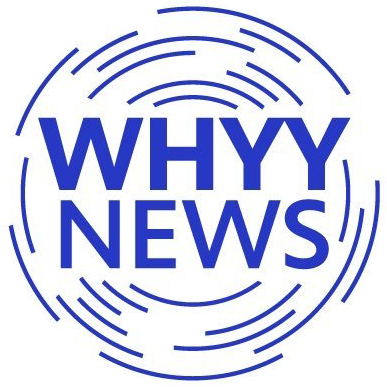 Get daily updates from WHYY News!
WHYY is your source for fact-based, in-depth journalism and information. As a nonprofit organization, we rely on financial support from readers like you. Please give today.