ACLU gets school to rescind Muslim student's suspension for wearing kufi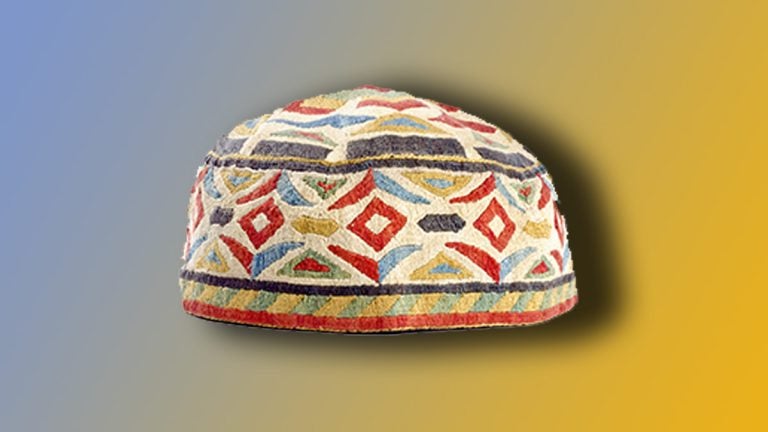 The American Civil Liberties Union of Delaware recently intervened to have a school overturn the suspension of a 10th-grade Muslim student.
Now it's warning Delaware public school leaders: "Don't infringe on your students' First Amendment right to religious freedom, or we will take action."
The incident that spurred the ACLU to take action occurred on Nov. 14 but was not made public until Tuesday when the civil rights organization announced what happened. The ACLU would not identify the school, but WHYY is trying to determine where it happened.
The boy arrived at school that morning wearing a kufi – a brimless, short and rounded cap worn by some Muslim males and those of other faiths as a symbol of humility to God.
The school gave the student an out-of-school suspension, the ACLU said, and subjected him to "harassing questioning of our client's faith and a threat for further punitive action'' if the boy wore the kufi in school again "without a signed letter of approval from a Muslim leader."
The student's family contacted the ACLU because they "believed that he should not have to get someone else to corroborate his personal religious beliefs,'' the ACLU said. "He's correct."
Ryan Tack-Hooper, attorney for the ACLU of Delaware, said the school's policy forbids hats unless it's the expression of a religious belief, such as a yarmulke for a Jewish student or, in this case, a kufi for a Muslim.
"They expressed some skepticism about the student's sincerity," Tack-Hooper said. "The way they decided to play that out was to make the student get the letter" from an imam, which was inappropriate.
The attorney said he doubts the school would have asked that of a student wearing, for example, a yarmulke.
"We would be surprised if they asked that of other kids. It does have the suggestion that this was about him being Muslim," he said.
Tack-Hooper gave the high school and district credit for righting a wrong. "They fixed the problem and our idea is that other schools will take this opportunity to look at their own religious accommodation policies and make sure they are doing things right."
The organization sent the school a letter about its violation of the student's First Amendment "right to receive religious accommodation without unwarranted questioning or assessment."
The ACLU said the school agreed to its requests to:
• Expunge the student's infraction for wearing the kufi;
• Permit the student to wear a kufi in school;
• Amend district policy and provide training on students' religious freedom rights;
• Take steps to ensure that the administrator involved would no longer "harass our client for his religious beliefs."
"We will take action against any school who tries to undermine a student's right to practice religion, or not, as they choose,'' the ACLU said.
Alison May, a spokeswoman for the state Department of Education, said her agency "supports the protection of all student rights." She said the DOE "was not involved in this matter and thus has no comment on this specific incident."