Abington Township approves Economic Development Corporation to revitalize business districts
Officials said the new Economic Development Corporation will revitalize run-down main streets, attract new employers, and support existing small businesses.
WHYY News' suburban reporters want to hear from you! Ask us a question or send us an idea for a story you think we should cover.
Abington Township in Montgomery County is creating an Economic Development Corporation.
On Thursday night the board of commissioners voted 13 to 1 in favor of forming the independent non-profit agency. Officials said the EDC will revitalize run-down main streets, attract new employers, and support existing small businesses.
The commissioners will appoint a minimum of three economic development experts to the agency.
Board of Commissioners Vice President Matt Vahey said he wants the EDC to be guided by previous economic studies, such as the township's 2023 Economic Feasibility Study, in selecting areas to revitalize.
"We have all these studies already available that the township is unable to execute because it's just not within the traditional purview of a municipality," said Vahey in an interview with WHYY News. "The Economic Development Corporation will not lack for concepts and ideas because we've been looking at this for so long, but we just don't have the expertise to execute."
About 60 residents showed up for the commissioners meeting virtually and in person. The 11 public comments were an almost equal mix of support and opposition to the new entity.
Some residents said they are wary about corruption, lack of community input and oversight once the EDC is up and running.
"The EDC can be presented with an idea and immediately take action if they feel it is beneficial to the community," said Joe Rezak, a resident. "Where do we come in?"
Residents who spoke in favor of the EDC say they want the organization to prevent blight and bring life to vacant properties. They said they look forward to upgrades in Roslyn and Keswick neighborhoods.
Tina Mackenzie said she trusts the commissioners to hold the EDC accountable.
"The EDC will help our community with viable business development goals, including supporting small business owners through grants, loans and partnership," Mackenzie said. "I believe the EDC is our best chance to fill the empty stores on Easton Road with new businesses."
Commissioner Jeffrey Browne, who voted in favor, said the EDC will help stabilize small businesses. He said he hopes the North Hills neighborhood can be "where people can walk, enjoy themselves, go home and have a safe night out."
Some residents expressed concern about the EDC using taxpayer dollars. Commissioner Havey clarified that the corporation will be using grants and loan programs. If it acquires property and resells it, it would reinvest that money into new or existing projects.
"The EDC will not be profit motivated. They're looking to improve the township, in the resident's best interests," Havey said.
Commissioner John Spiegelman said the development process, as it works now, leaves a lot of control in developers' hands."Ultimately we are reacting to their plans," but the EDC allows the township to take the reins, Spiegelman said. "This gives us … the beginnings of having a seat at the developers' table."
Other business…
Police Chief Molloy defends his controversial statement
Abington township manager Richard Manfredi defended Police Chief Patrick Molloy regarding his recent controversial statements directed at Philadelphia District Attorney Larry Krasner. Molloy blamed "failed policies" in Philadelphia for crime in the township. Glenside resident Lois Odabas said the township should reconsider how it talks about crime.
"I think that the issues of crime in the city, in the suburbs, don't lend themselves to a sound bite and are very complex issues," Odabas said. "When people talk about Philly crime coming to the suburbs, it is racism. It is racism, pure and simple."
Philadelphia Inquirer columnist Helen Ubiñas said Molloy's comments are part of racist and classist pattern of suburban officials "demonizing big cities." Ubiñas said it's from a "songbook that any Tom, Dick, and Vivek looking for a good photo op or sound bite samples from whenever it's convenient."
Manfredi went to bat for Molloy. "All I want to say is that I do not believe in any way shape or form that his comments were racist in any way," he said.
Molloy said he has built trust and transparency between the police department and the Black community. "To be called a racist sitting here on vacation with my wife listening to this is really offensive," Molloy said.
He said his comment was specifically about a Willow Grove Mall incident, where a Philly man was charged with allegedly attempting to abduct a 14-year-old girl. Molloy said the individual "had a 30-page rap sheet, numerous gun violations, a felony not to possess a gun and was in court a week before the incident at the mall."
A new community organization makes a call to action
Abington resident Krystn Kuckelman announced a new community group called the Greater Glenside Civic Association.
"As residents of Glenside, we recognize the immense potential that lies within our neighborhood. We believe that by joining forces and fostering a spirit of collaboration and cooperation, we can achieve remarkable progress together," Kuckelman said.
She said they will strive to be a voice for Glenside and Keswick village residents, strengthen and beautify the community, promote community building activities, advocate for responsible local development, and be constructive partners with the board of commissioners.
So far the group has held one community meeting with 75 people in attendance.
"We invite you to join us in our endeavor as we stand together for our community's best interests," Kuckelman said.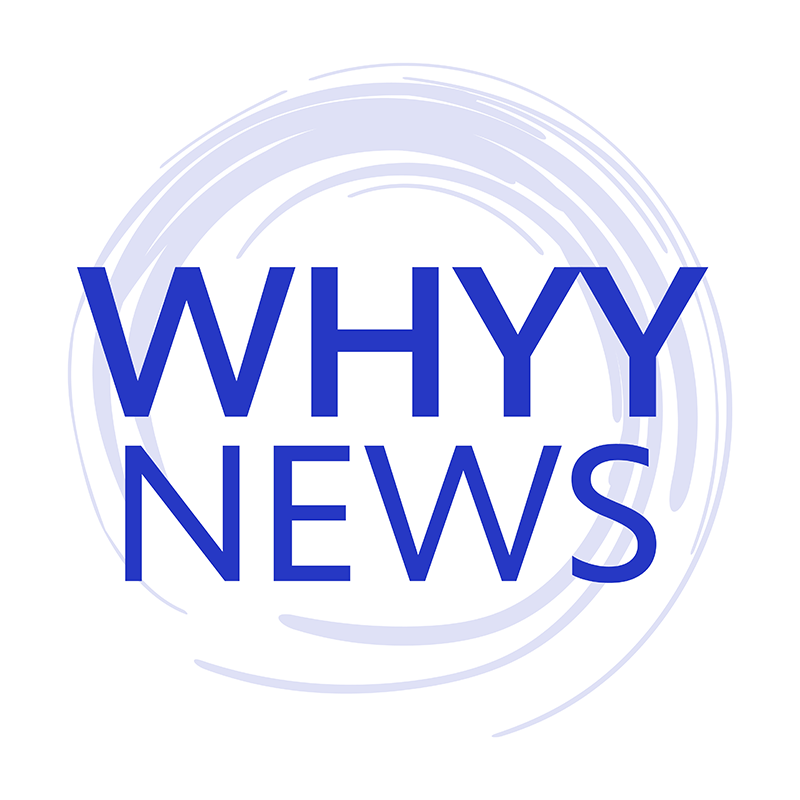 Get daily updates from WHYY News!
WHYY is your source for fact-based, in-depth journalism and information. As a nonprofit organization, we rely on financial support from readers like you. Please give today.