'Abbott Elementary' will give Mural Arts Philadelphia a moment in the spotlight
This week's episode of the sitcom set in Philly is based on Quinta Brunson's childhood memory of creating a mural at school.
When Quinta Brunson, the creator of the hit TV show "Abbott Elementary," was growing up in Philadelphia in the 2000s, Mural Arts Philadelphia came to her middle school to guide her class through the creation of a new mural.
According to a tweet from Brunson, that childhood experience inspired this week's episode of the show: Mural Arts comes to the fictional Abbott Elementary to guide the students through the design and creation of a mural.
Of course, in the hands of TV writers, the otherwise creatively nurturing experience becomes "rife with comedy and conflict," according to Chris Perfetti. His character, Jacob, attempts to hijack the design process away from his students to make a mural closer to his personal vision of what it should be.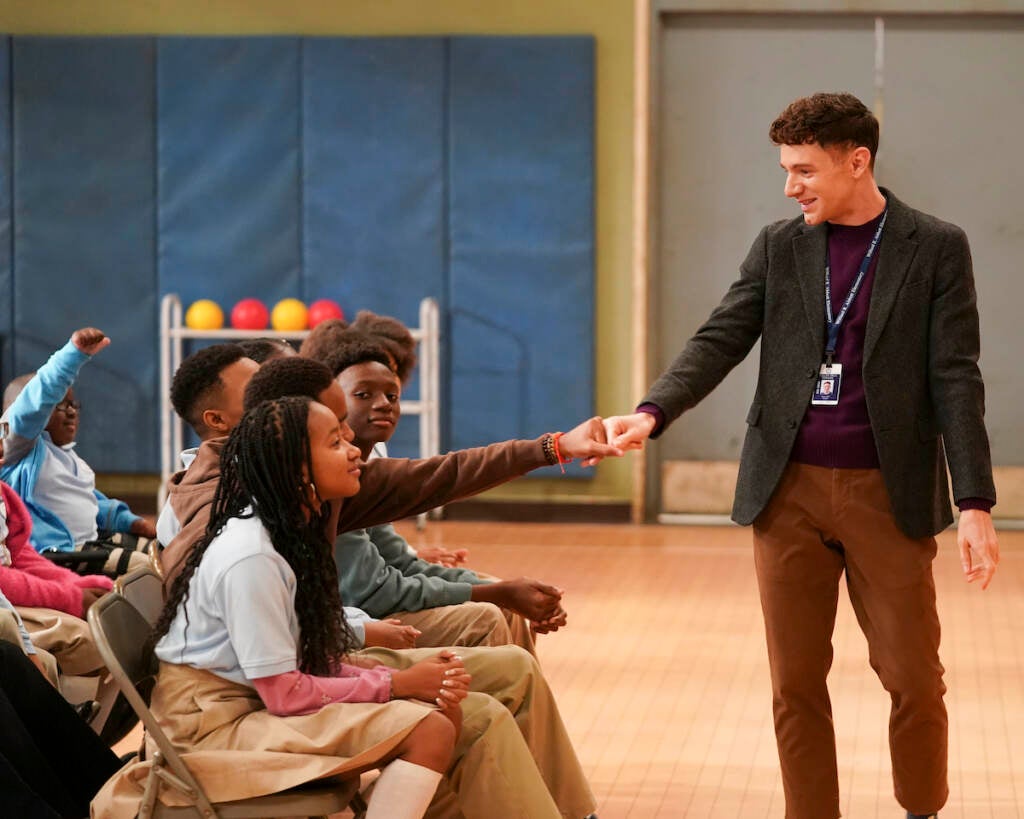 "The writers have really given Jacob such strong opposing forces in his life. His human nature is very much at odds with his environment," Perfetti said. "As an actor, that's incredibly fun to play."
The real Mural Arts organization was not involved with the writing or shooting of this episode of "Abbott," which is produced in Los Angeles. The Mural Arts logo appears prominently in the show, but nobody from the organization appears on camera. However, Director Jane Golden said they did send her the script draft in advance.
She did not have many notes.
"We genuinely really liked it. And we felt so flattered. I love the show. I love it. I'm a fan," Golden said. "There was nothing strange, you know. There was a mural drama. We have mural dramas every day. We support those mural dramas!"
Having created well over 3000 murals since Golden founded Mural Arts 37 years ago, the organization has developed robust design creation processes that can deeply engage community members toward collaborating on an image that resonates with the neighborhood.
In the show, Jacob's class is asked to consider what legacy they want to leave behind on a wall of their school. When the kids come up with a design Jacob does not believe has the gravitas worthy of a permanent mural, he tries to interject his own ideas into their project.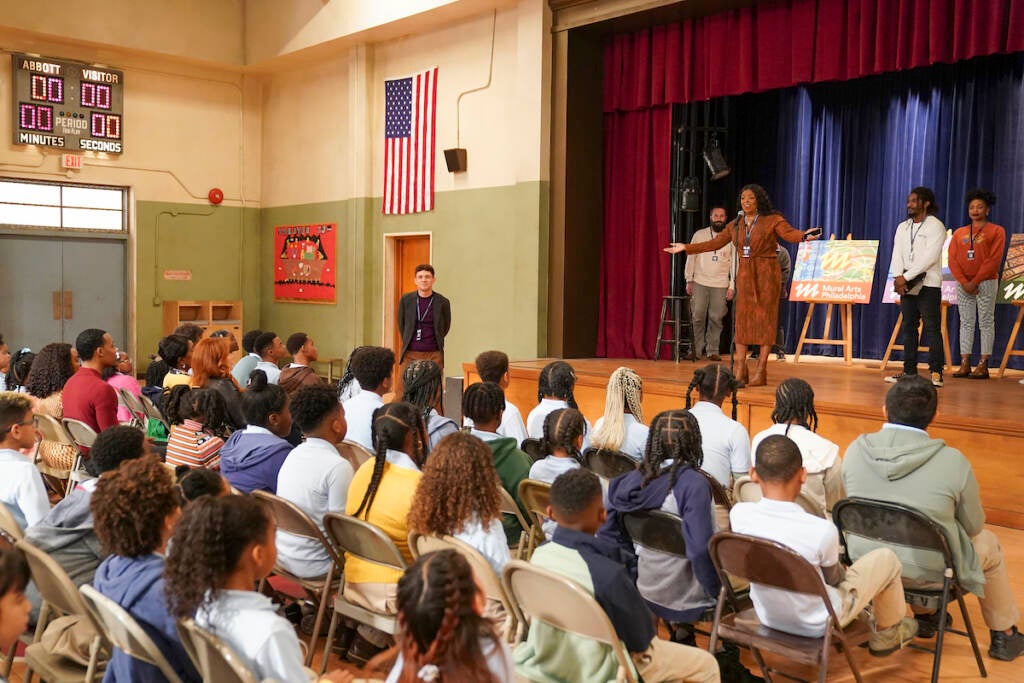 It's played up for comedy, but Golden says it's not far from the truth.
"The mural process becomes a lightning rod for things that sometimes have really nothing to do with us," Golden said. "It's really about our combined humanity. It's the messiness. It's what we see on 'Abbott Elementary,' right? The characters are wonderful, but it's messy, they're complicated, they're real. They're very much us."
Perfetti said the mural process also becomes a lightning rod for his own character. The story lines on "Abbott Elementary" extend beyond each episode, tracing character developments over the course of the season. What viewers will see peeking out of Jacob in this episode will build toward a season finale.
"The arc of this season is very much coming to a head, and every character is squeezed to the point of popping," Perfetti said. "It really kind of distills the larger themes that the show has been exploring up until this."
To celebrate its national moment in the sitcom spotlight, Mural Arts has organized a viewing party in the auditorium of the Bok Building, a former vocational high school in South Philly now adapted into an artist, retail, and light industrial commercial building.
Golden is expecting a crowd: More than 500 people have already RSVP'd.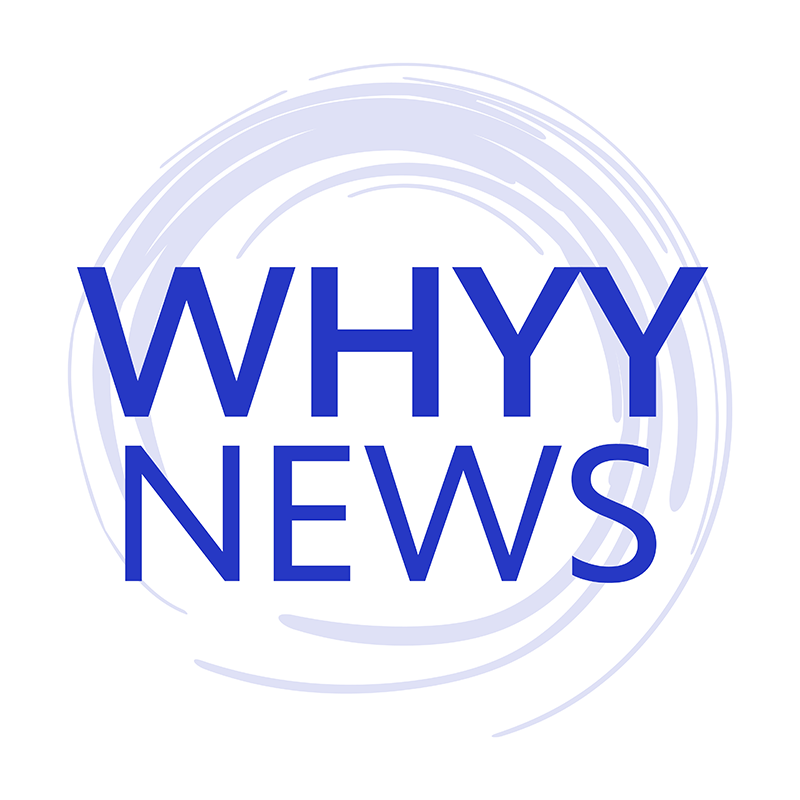 Get daily updates from WHYY News!
WHYY is your source for fact-based, in-depth journalism and information. As a nonprofit organization, we rely on financial support from readers like you. Please give today.