A voter's guide to 2021 court elections in Bucks, Montco, Delco, and Chester counties
During the May 18 primary election, one of the many decisions voters in the Philadelphia suburbs will make is about who will sit on the courts that often serve as the very first step for any significant legal issue.
These are the Common Pleas courts, the lowest-level courts for which the commonwealth holds elections.
There are sixty of them statewide — generally one per county, though several rural counties are doubled up — and they seat between one and 93 judges. Those judges are selected for 10-year terms in statewide, partisan elections, and then are put to a yes-or-no retention vote for subsequent terms.
Most of the criminal and civil cases in Pennsylvania are heard in Common Pleas court. These courts deal with family issues, too, like divorce or child custody, distributing an estate, or charges of abuse. They also handle appeals from magisterial courts and Philadelphia and Pittsburgh's municipal courts, which hear cases on issues like landlord-tenant disputes and traffic violations.
Below is an overview of the judicial candidates in Bucks, Montgomery, Delaware, and Chester counties.
You can also find a full list of all the statewide common pleas openings here and our guide to statewide judicial races here.
And if you vote in Philadelphia, Billy Penn's procrastinator's guide includes city judicial elections.
Bucks County
Like many of the judges in these races, two of the three candidates for the single open seat on the Bucks County Court of Common Pleas are cross-filed. That means no matter what party they actually belong to, they're simultaneously running in both the Republican and Democratic primary elections.
Amir Stark, an associate at the Doylestown family law firm Penglase & Benson, is the only candidate in the race who is not cross-filed in both primaries — running solely as a Republican. Stark started his own law firm in 2006, focused on complex litigation, and served as principal attorney until 2018. He cites his work providing pro bono representation to plaintiffs in protection-from-abuse cases through Legal Aid of Southeastern Pennsylvania as a key reason he began practicing family law. He also works as a solicitor for A Woman's Place, a Bucks County domestic violence organization.
Stephen Corr, a longtime Bucks County attorney who is currently a partner at the Langhorne firm Begley, Carlin & Mandio, is a lifelong Republican running in both primaries. He has spent his career in private practice in a wide range of areas, including personal injury, real estate, medical malpractice, and bringing mass tort lawsuits against pharmaceutical companies. He was also a longtime member of the Central Bucks School Board, and served as its president for several years. He is the Bucks County GOP's endorsed candidate.
Tiffany Thomas-Smith, a Democrat running in both primaries, began her career as a Philadelphia public defender. She was a law clerk for a New Jersey Superior Court judge, then returned to Pennsylvania, settling in Bucks County, and worked with several family law firms before starting her own in 2009 — the Newtown-based Thomas-Smith Firm, P.C. She chairs the Diversity and Inclusion Committee for the Bucks County Bar Association, and is the Bucks Democratic Party's endorsed candidate.
Bucks County's Court of Common Pleas has fifteen judges, and three senior judges — retired judges who hear cases, often pro bono, to help clear backlogs. Its vacancy is opening up because Judge Alan Rubenstein is hitting the mandatory retirement age of 75.
Thomas-Smith, who is Black, says as far as she knows, in all the years the Bucks Court of Common Pleas has been operating, a Black woman has never even run for a seat on the bench.
"It's not why I'm running," she said. "It's not the reason anyone should vote for me. But it certainly does bring a perspective that is different and broad and expansive and beneficial."
She says the biggest reason that she wanted to run for judge was that she felt it would put her in a better place to help deal with the issues she sees as a family lawyer — not enough resources for people with mental health problems, increased poverty due to the pandemic, and crimes like domestic violence arising out of unstable circumstances.
She believes those issues are compounded when poor people, for instance, are incarcerated before their trials because they can't pay cash bail. Judges can't change that system, but Thomas-Smith thinks she can at least work within it more effectively.
"There's always an opportunity to look at alternative sentencing options," she said. "As judges, you can't make those laws, you can only apply the law, as it exists … but someone who's incarcerated can't work. Someone who's incarcerated has a less likely opportunity to have gainful employment after they've been released. There's literally a tornado effect."
Ultimately, she said her key objective will be to be a fair, impartial, and compassionate judge.
That's the same core promise that Corr, her opponent, is making — though he conceives of it differently.
"The judge is not an advocate for either side," he said. "The judges are neutral parties. You let the lawyers do their job, you apply the law to the facts that are in front of you, and that is what justice is. That's legal justice as opposed to social justice."
Corr says he thinks one of his key strengths is that he's been in courtrooms for many years, and has racked up somewhere around 70 jury trials during his time as a litigator. Notably, he is a co-counsel on a massive lawsuit aiming to get financial compensation for families of 9/11 victims, which has been bogged down by procedural delays for years.
He chafes a little at the way he and other justices have to align themselves with a party to run for judgeships. It makes people see them as political actors, he said, rather than the kind of neutral arbiter he aims to be, and he likes to see judges act contrary to their party affiliation when the facts of a case call them to do so.
"Look at [retired Supreme Court Justice David] Souter," he said. "Justice Souter was appointed by George Bush and everybody thought he was a real conservative, but I think when you look at his rulings, that's not the way he ruled."
The final candidate, Stark, didn't respond to a request for an interview.
On his website, he strikes a much more outwardly political tone than his opponents. His decision to run for judge, he wrote, came from his "unwavering belief in the importance of conservative values on the bench," as well as his "steadfast desire to preserve the legacy" of the retiring Judge Rubenstein.
Rubenstein has repeatedly faced criticism, including a rebuke from the Pa. Superior Court last year, for making offensive remarks on the bench. The rebuke came after he called a woman seeking a protection order against her husband a "little blond honey," and "too dumb to leave."
Stark says that as a conservative, he understands "the risks posed by radical left-leaning jurists whose fixation with identity politics and correcting historical grievances from the bench conflicts with notions of personal accountability and adherence to the law as written."
Corr and Thomas-Smith both participated in a meet-the-candidates forum hosted by the Bucks County Bar Association, and filled out the association's questionnaires. Stark declined to participate in the forum or complete the questionnaire.
The county Bar Association ultimately endorsed Corr most enthusiastically. Of the 244 ballots tabulated from its members, 124 said Corr was "highly recommended," 59 said Thomas-Smith was, and 18 highly recommended Stark.
You can find a full list of the races and candidates on the Bucks County ballot on the county's website.
Montgomery County
There are plenty of races in Montgomery County with a crowded field of candidates vying for a spot in office; however, the lone Court of Common Pleas opening isn't one of them. There is just one candidate cross-filing to be on the court of 24 full-time and five senior judges.
A. Nicole Phillips, a criminal defense attorney and partner at Montgomery McCracken Walker and Rhoads, LLP., is the sole candidate in the race. Phillips has spent 15 years of her career as a local and federal prosecutor. Having started her career as an Assistant District Attorney, Phillips later became an Assistant United States Attorney in the criminal division of the Eastern District of Pennsylvania office. She recently co-led an after-action review of the response by Philadelphia city government and police to the protests that happened after the killing of George Floyd.
Phillips, a Black Spelman College alum, is hoping to replace the seat that is going to be vacated by Judge Cheryl Austin upon her retirement. Austin became the first Black woman to serve on the county's Court of Common Pleas in 2011.
Having been in private practice at Montgomery McCracken Walker and Rhoads, LLP., Philips, a Democrat, is looking to make a return to public service.
"It's now, I believe, my season and time to return to direct public service from the bench, bringing all of my professional experience and my heart for the community in my heart to serve and want to make a difference from the bench," Phillips said.
She cites her work in the community and schools as a demonstration of her desire to make a positive impact on the lives around her and why she believes she is the "best fit for the bench." Phillips is an associate minister at Enon Tabernacle Baptist Church where she says likes working with young people.
If elected, Phillips says that her goal is to enhance the service of the court and the impact that it has on the community.
"I believe that it's important for judges to be fair, to be objective, to be holistic in their approach to cases. I believe that we need to make sure, as judges, that we treat everyone as the humans that they are, which is just like us. We're all the same in that way. No matter where we come from, no matter what our background is, and no matter which side of the courtroom we enter in on, we should be viewed as humans first," Phillips said.
She says she wants to bring transparency and equity to her decisions.
Phillips has received an endorsement from the Montgomery County Democratic Committee. The Montgomery Bar Association listed Phillips as "Recommended" in this year's review of judicial candidates.
A sample ballot for Montgomery County can be found here.
Delaware County
There are two seats on Delaware County's Court of Common Pleas that must be filled. The openings have attracted five candidates — four of whom have cross-filed in both primaries. There are 17 full-time judges and five senior judges that serve on the county's Court of Common Pleas.
Krull has been living in Media for 29 years. As a judge and as a practicing attorney, Krull says that she has learned firsthand why judges at all levels matter: The court process has a "profound" impact on everyone involved, especially the families.
"And I see it on a regular basis. In my job as a district judge, right now, I see it when there's a troubled teen having truancy issues in my court, or I see it when a domestic abuse victim is pleading for help. I see it even when someone that may be dealing with a license suspension issue, could potentially lose their job because they can't get themselves to work," Krull said.
Her job has a large scope that she believes exposes her to different types of people. She believes that is what qualifies her to make the jump to the Court of Common Pleas.
Krull says that she has a reputation among her peers as being fair and impartial.
"I want everyone who comes into my courtroom to leave feeling that they've been treated fairly and with respect. And I also recognize that a lot of people that come to court don't want to be there. And I believe that there's a place for patience and compassion," Krull said.
Krull, a Democrat, says that her activities outside of the courtroom allow her to have her "finger on the pulse" of what's going on in the community. She has spent two terms on Media Borough Council. She has also been a board member with various arts and theater organizations in the area.
She says she is "proud" to run with her colleague Tinu Moss, who also received an endorsement from the Delaware County Democratic Party.
Moss says that through her conversations with teens in the area she has learned quite a lot about their perceptions of the court system.
"A lot of times the children would make comments like, oh, they're not going to get a fair shake when they come out to Media, or they already know how things are going to go. And a part of that was true," Moss said.
This is the reason Moss said she decided to work with juveniles — not just to advocate for them, but to also serve as a mentor.
Moss recalls an incident outside of the courthouse where a man was wearing a sign that accused another judge of not giving him a fair shot.
"I wanted to make sure if I was ever fortunate enough to get on the bench, that I wouldn't have someone leave my court feeling like they weren't heard, feeling like they weren't understood or whatever issues in their concerns weren't considered," Moss said.
She says that disparaging comments from judges "only help promote a disconnect between the court system and the community. She says that, as the daughter of a Nigerian immigrant, she has learned that people of color in the community don't feel represented on the bench.
"And I don't want to say that because there's someone on the bench who didn't come from Southeast Delco, they don't understand … And I don't think that that's the case, necessarily — but it does help when you have someone from the community that may understand a certain aspect of their humanity … So, I believe my exposure and my background will allow me to bridge a gap that some feel exists right now between the bench and the communities," Moss said.
Moss' full list of endorsements can be found here.
Michael Ruggieri has been living in Haverford Township since 1988. He says he thinks he has reached a time of his life where public service is right for him.
"I thought that would be helpful to bring a voice to the bench from our township, which is the second-largest in Delaware County," Ruggieri said.
As another candidate who chose to cross-file, Ruggieri, a Republican, cites his impartiality as the reason he was able to secure the signature threshold for both parties.
"A judge is supposed to just, follow the law, base decisions on the facts and the law, and be impartial — and that's my goal," Ruggieri said. "And keep in mind that while you have to decide cases by the law, you also should have compassion and treat people with dignity and respect. Sometimes that's lacking in the courtroom."
Ruggieri has received an endorsement from the Delaware County Republican Party.
Raymond Santarelli, a Democrat, is the lone candidate who didn't cross-file.
"I've always been a Democrat. And I think I'm willing to place my fate in the hands of the Democratic voters of the county to do that. And that's really it. I just didn't feel it was necessary for me to cross-file," he said.
From his various solicitor roles to his previous positions in the Democratic Party, Santarelli says that he keeps finding a way back to public service in some capacity.
His ultimate goal is to create a level and more transparent atmosphere in the court system. He also wants programs that help people in the court system to be better advertised and promoted because people are "not fully aware."
"The other thing is, I think we need to use technology to advance and make processes more open and accessible. Improving the ability … of the public to access court information through the internet and otherwise is key. I also think, and this may be something that I had to work with with the other judges, but allowing broadcast of otherwise public court proceedings would help to improve the public knowledge and help court systems work in practice," Santarelli said.
He thinks that if this were done correctly, it would act as a deterrent — since people would want to avoid behavior that would land them in front of a judge, and it would assuage fears of unfairness.
Santarelli's full list of endorsements can be found here.
Deborah Truscello, another candidate, did not respond to a WHYY News request for an interview.
Although the Delaware County Bar Association does not endorse candidates, it conducted a thorough review of each aspiring Court of Common Pleas judge.
A sample ballot for Delaware County can be found here.
Chester County
The Chester County Court of Common Pleas has a senior judge and 13 full-time judges. Two of the seats are up for grabs. In addition to hearing criminal prosecutions and family court cases, Court of Common Pleas also oversees bail agency, juvenile probation, and even the law library.
One empty seat will replace Judge Anthony Sarcione who already retired and the other seat is to replace Judge Mark Tunnell who is set to retire at the end of the year.
In 2009, she opened her own law firm. She's also acted as a mediator and arbitrator. More recently, Rovito acted as a court-appointed parenting coordinator, a relatively new role in the commonwealth, where she makes decisions in high conflict custody cases.
The Chester County Democratic Committee has endorsed Rovito in the race.
As a senior deputy district attorney with the Chester County District Attorney's Office, Brarazza is currently in charge of the Major Crimes Unit, which prosecutes violent firearms offenses and other crimes such as homicides. He's also supervising the Forfeiture Unit.
Mincarelli also spent time in the Major Trials Unit prosecuting violent crimes and serious felonies. Since leaving the Philly DA's office and moving to Chesco, Mincarelli launched his own law firm McCullough, McLaughlin, Mincarelli, and McCloskey Attorneys at Law in 2010. His practice takes on cases in criminal, family, and civil law.
He is endorsed by the Republican Committee of Chester County.
He is endorsed by the Republican Committee of Chester County.
While judicial elections don't get a lot of attention, the candidates in Chesco are making the case that these judges have a direct impact on people's lives and often on life-altering cases, such as who gets custody of a child.
To Rovito, the most important parts of being a judge, outside of experience, are being fair, treating people decently and having a good demeanor.
"Most people come into a courtroom basically unhappy," she said. "And they may leave unhappy, but if they feel they've been treated fairly and respectfully, they're more likely to accept the result."
The remaining candidates have expressed similar attitudes, making it clear they would treat all people in their courtroom with respect. Barraza's slogan is: Judicial, not political.
"In 30 more years of being in courtrooms, I've learned you can't do anything as a judge except listen to the singular people in front of you and decide the facts of the case," Redmond said. "It would be unfair to prejudge the cases."
The candidates are also drawing on their unique personal and professional backgrounds as a way to set themselves apart.
Redmond jokes about how he took a different professional trajectory than most of his peers by opting to go into private practice first and then working as a public defender, but he said it was always to make sure people had a fair shot in court.
Rovito highlighted her family court experience, adding a family court judge hasn't been elected to the Court of Common Pleas since the mid-1990s.
Barazza, a naturalized American citizen born in Mexico, said one of the reasons he wanted to run is because it's been 17 years since a person of color sat on the bench. Barazza argues it's hard for people to trust the courts if they don't see themselves represented in the system.
"On top of my history of dedication to service in the county and on top of my experience, I feel like I can add that x-factor that would be very important," Barazza said.
Verway pointed to his success when arguing a case before the Pennsylvania Supreme Court involving his client, the West Chester Area School District, and the Friends of Pennsylvania Leadership Charter School. Ultimately, the district didn't have to return the charter school two years' worth of property taxes. Verway said he's proud of the impact he had on protecting taxpayer money.
"I've been committed to public service for 40 years," said Verway, who is also a veteran. "The next step would be to serve the public utilizing my 31 years of experience as a judge."
Mail voting has already begun. May 11 is the last day to apply for a mail ballot.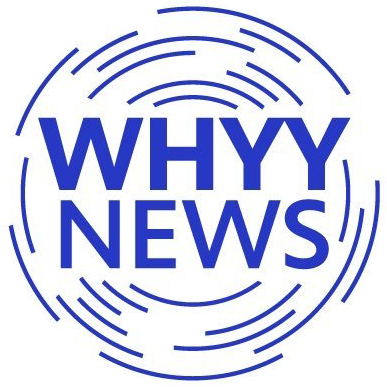 Get daily updates from WHYY News!
WHYY is your source for fact-based, in-depth journalism and information. As a nonprofit organization, we rely on financial support from readers like you. Please give today.