'A race for capital': Philadelphia small businesses get another shot at payroll loans
Are you on the front lines of the coronavirus? Help us report on the pandemic.
For Ed Coffin, the overwhelming demand currently being seen by grocery stores is bittersweet.
Coffin is the owner of Natural and Organic Marketing, a Philadelphia-based firm that runs sample stands in supermarkets and other retail stores. In early March, Coffin said, retailers began canceling their contracts with him — few shoppers were still interested in lingering in a store longer than they had to. Within a few weeks, Coffin had to lay off his two full-time employees.
"Essentially our business operations have been cut down to absolutely nothing," Coffin said.
Coffin saw a life-line in the Paycheck Protection Program: a federal, forgivable loan program offered by the Small Business Administration to help businesses with fewer than 500 employees keep workers on the payroll during the coronavirus shutdown. He applied for a loan as soon as the program opened in early April, but didn't hear back.
Across Pennsylvania, about 70,000 loans totaling nearly $16 billion were approved before the announcement last week that the initial $349 billion dollars of funding had been dispersed.
Much of that money ended up in the hands of large corporations, something that left Coffin dispirited.
But as this week ended, Coffin felt a little more optimistic. President Donald Trump signed into law a stimulus bill Friday that includes $310 billion of new funding for the Paycheck Protection Program. The funding — which will start flowing Monday morning — means newfound hope for the thousands of small business owners across the Philadelphia region who were shut out of the first pot of money.
"I am hoping that with the public backlash that [loans going to large corporations] generated, this next round of loans will go more into the hands of businesses like mine," Coffin said. "But we will see what happens."
'Race for capital'
Small business owners who work with community banks or other small lenders should be in for a less painful experience this time around.
When the loan program launched in early April, community banks struggled for days to access the federal application portal. That hurt minority-owned businesses, which are more likely to work with small and community lenders than white-owned businesses, according to research from the Federal Reserve.
Big commercial banks like Wells Fargo and Bank of America prioritized their largest clients. The result: while the average loan was around $200,000, almost half of the money distributed through mid-April went in loans of one million dollars or more, according to the Small Business Administration.
Smaller lenders say they are now more prepared for a rush of applications.
"The lenders really got good at processing loans during the last 14 days," said Kevin Shivers, president and C.E.O of the Pennsylvania Association of Community Bankers. "So the hope that the access issues many of those community banks experienced last time are no longer present."
The new round of funding also specifically sets aside $60 billion for smaller and community lenders as a way to help minority and rural business owners access the loans. In Philadelphia, Goldman Sachs and the financial services company Lendistry are partnering with the city to make $10 million of Paycheck Protection Program funding available to small business owners who have been otherwise unable to submit an application for the loan money.
For Dela Clark, who runs The Enterprise Center, a Philadelphia-based minority entrepreneurship group, those are welcome changes. But she's worried that there still isn't enough money to make sure the small businesses who need it most get a share.
"The challenge this time is the same," Clark said. "It's [still] a race for the capital."
'Backlog of applications'
Business owners who have not yet submitted an application for a loan may already be out of luck.
"Based on the backlog of applications, it is possible the majority — if not all — of the funding Congress is considering right now is already exhausted," Consumer Bankers Association spokesperson Nick Simpson wrote in an email.
Pennsylvania Chamber of Business and Industry President Gene Barr said he is telling his members to temper their expectations.
"We are trying to be honest with people and say there are a lot of applications in the pipeline," Barr said. "If you haven't applied, go ahead, but know there is a lot of demand on this."
That uncertainty weighs heavily on Gail Middleton-Williams, director of Hearts That Matter Most Adult Day Services in Philadelphia's Mt. Airy neighborhood.
Middleton-Williams shuttered her business, which provides daycare to seniors with dementia and other medical conditions, in Mid-March. She was forced to lay off all six of her full-time staff members.
"[My employees and I] talk once a week. We text," Middleton-Williams said. "We are waiting to get back."
Middleton-Williams began the Payroll Protection Program application through Intuit, her payroll software, a few weeks ago, but wasn't able to finish it before the funding ran dry. She said she now plans on submitting an application to Wells Fargo as soon as she can. She said she would be disappointed if she is already too late to apply, but she is pursuing a number of other grant and loan programs. That effort now takes up most of her time.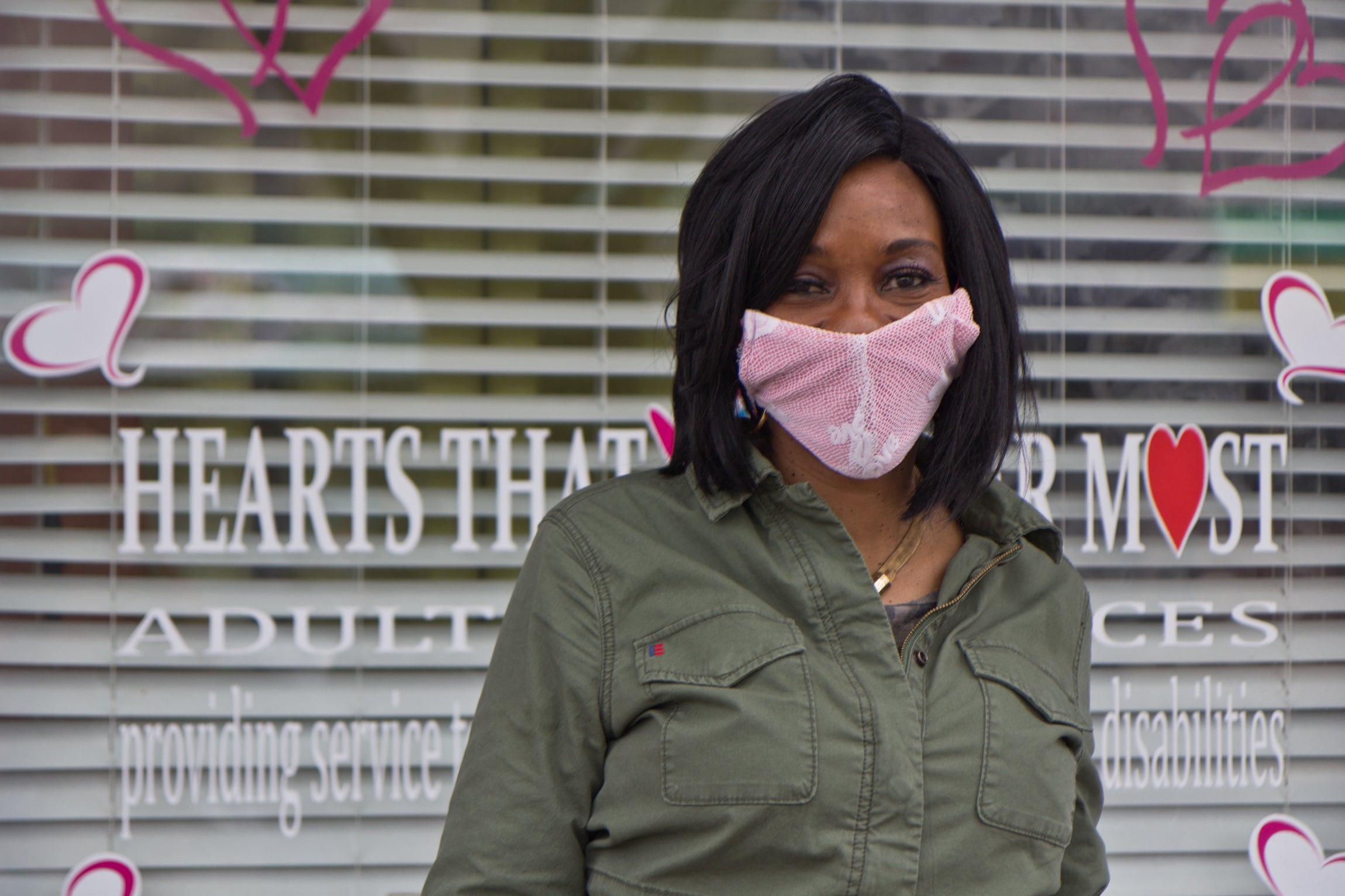 "I sit at my computer all day like I am working, because you are hoping something comes through," Middleton-Williams said. "It's my job."
'Many restaurants may simply go under'
Some of the Philadelphia-area small businesses hardest hit by the shutdown say the Paycheck Protection Program in its current form will not do much to help them.
"Without major adjustment [to the program] many, many restaurants will simply go under," said Nicole Marquis, owner of Philadelphia restaurant chain HipCityVeg and organizer of the 'SavePhillyRestaurants' coalition.
On Thursday, the group released an open letter to Pennsylvania's U.S. senators and representatives asking for a number of changes to federal relief aid, including extending the eight-week period that loan recipients are supposed to spend the funds.
"The assumption with the PPP was that restaurants would be fully reopened and operating by June 30th," the group wrote. "The growing reality is that our industry will be nowhere near full operating capacity within that time."
The group also asked that the loan stop requiring business owners to rehire all of their laid-off employees, writing that the increase in unemployment compensation during the pandemic, along with general safety concerns, makes the prospect of fully restaffing in the short term "almost impossible."
Despite these issues, Marquis applied for the Paycheck Protection Program loan in early April with the aid of two lawyers, a human resources manager, and an accountant.
The loan was approved, but she's still waiting for the funds.
"It's very uncertain," Marquis said. "It feels like a game of twister.
Disclosure: WHYY received funds through the first round of the Payroll Protection Program.