A plan to advertise in public schools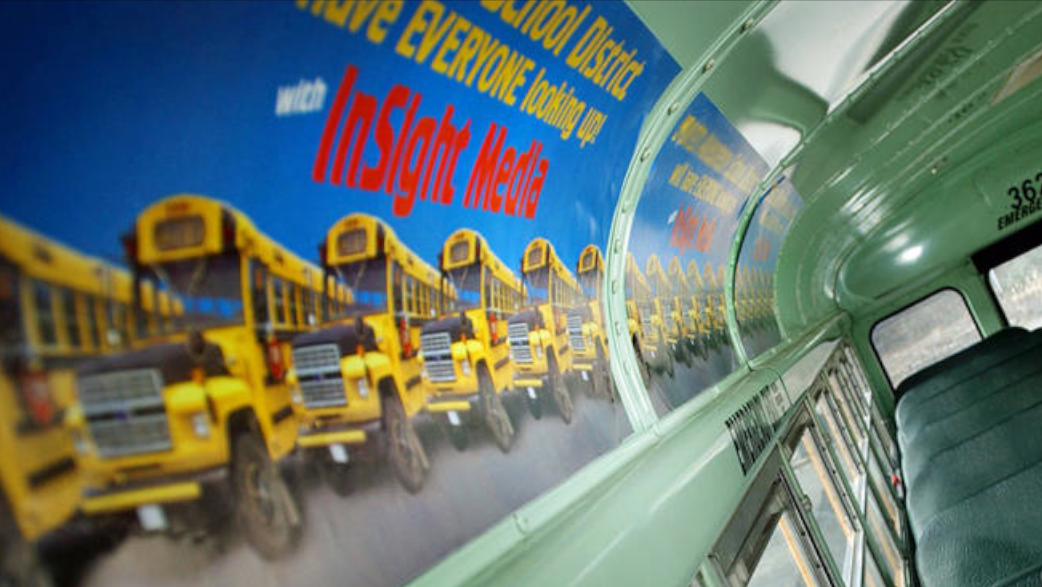 It's well known that Philadelphia public schools are very short on money, and on Thursday two members of City Council announced a plan by which students could help fund their own education by looking at commercial advertisements during school. The bill introduced by Council President Darrell Clarke and Councilwoman Blondell Reynolds-Brown would allow advertising in and on public school properties in Philadelphia as a way to raise more money for the school district.
The plan would permit illuminated and digital advertisements on school property, but would prohibit advertising alcohol or tobacco products within 1,000 feet of schools. The bill calls for the Planning Commission to establish regulations for implementing the program within 45 days of the effective date of the ordinance.
Council also adopted a bill early this year that would allow non-accessory advertising on other city-owned properties. Council President Clarke was the architect of that bill, and he has continually advocated for finding non-tax sources of revenue for the city and schools. Councilwoman Reynolds-Brown has also advocated for advertising on school buses before.
"Last spring, I introduced a measure to advertise on school buses, and we ran into some hurdles, so we've been in conversation with the school district," Reynolds-Brown said. "Parallel with that, Council President Clarke had an interest in putting advertisements on school buildings, so we've collapsed the two into one."
Councilwoman Reynolds-Brown said that she has an estimate for how much money the program might earn for the schools, but isn't ready to make it public.
"We've been in steady conversation with the school district, so they're very much aware that we want to look for a new stream of revenue," Reynolds-Brown said. "That's what it boils down to: new dollars for the schools."