A look at Catherine Hershey Schools' $350 million initiative to boost early childhood education
Senate Alexander spoke with WHYY's Cherri Gregg about the goal: six centers offering free, high-quality education to kids from low-income families.
Listen
6:00
Affordable, quality early childhood education has become a key issue during the pandemic recovery as parents seek to return to work. Catherine Hershey Schools for Early Learning is stepping in to help fill the gap in Pennsylvania. The nonprofit is launching a $350 million initiative that could have impact statewide.
Upper Darby native and Milton Hershey School graduate Senate Alexander is the executive director of the new program. He spoke with WHYY host Cherri Gregg about the group's goal of opening six early learning centers to provide free, high-quality education to young children from low-income families.
Note: This transcript has been edited for clarity.
—
We've been talking early childhood education on air for quite some time. And now, Catherine Hershey Schools, they're making a significant investment. First, tell us what specific problem you all are seeking to solve.
What we're really trying to really address is access and quality, especially for low-income children. So children that are economically disadvantaged from at-risk backgrounds, there's not enough high-quality early childhood education facilities that are meeting this need. And so really what the Catherine Hershey Schools Early Learning — it's going to serve children from birth to age 5 from economically disadvantaged and at-risk backgrounds through the initial development of six cost-free centers in Pennsylvania.
This is amazing because people pay thousands sometimes a month. What's the vision for these centers? How will they operate?
They're going to offer year-round services. They're going to be nonresidential. It will be a full-day weekday program that really focuses on really the whole child — so, making sure that we're giving them the skills, the values, and the individual support they need to reach their fullest potential in school and in life and at no cost to the families. We also plan to provide transportation, nutritious meals, diapers, health services, and other essentials. Lastly, in each of the centers, there will be family resource centers that would be providing a dedicated staff member who keeps them informed, who helps them connect to tools and resources, that will help with job training. We'll be connecting them to WIC or other programs. It is really a holistic approach to being able to help not only the children, but also their families.
There's been this theory that in order to break the cycle of poverty, you've got to help the kids and the parents. That is really what the big game-changer is. CHS broke ground on the first center in Hershey. How excited were you?
I was super excited because I graduated from the Milton Hershey School. And so they really changed my trajectory, and it really changed my life. And so it was just very symbolic — this is the first step that we will be doing to change hundreds, thousands of more lives as we continue and keep going. And so we broke ground in or about the middle, early November for our first location here in Hershey, which is going to be opening in 2023. We've been working on this for multiple years, and we're really kind of excited to see it all kind of come together with this groundbreaking and just the next step in our legacy.
That's a perfect transition. Let's talk about you a little bit. Talk about your experience at Milton Hershey School and how it changed your trajectory.
Prior to Milton Hershey School, I grew up outside of Philadelphia in Upper Darby, Pennsylvania. Basically, it was my mom and my brother and me. My mother was a secretary, very low, low wage worker. We did not have all the different necessities that one would need to do to thrive. It was Aug. 4, 1997, when my life was changed. That was a day that I was enrolled in MHS. Not only did it give me this educational background, but it ensured that I had all the other pieces for the whole child — food, dental, medical, made sure that all my needs were going to be met and with caring adults. Children need caring adults that are surrounding them who really have as their number one mission is to see them succeed. Every person in Milton Hershey School wanted to see me succeed. It broadened my horizons.
You have your bachelor's in elementary education from Temple University. You went on to get a J.D. from American University.  Now, you're a recovering attorney. What made you decide to get back into early childhood education, and specifically this project?
When I was going to law school, I did an internship at the public defender's office. I did a lot of intake of the public defender's office, asking, "How did you get here?" I had them tell me the story, so I could give it to the attorneys and they can make a kind of argument. And one of the things that they kept saying was low income, poor schooling, no early childhood education. You know, I just kind of sat back and I thought, you know, we could actually do something about this — we could actually prevent this. You know, and I changed a lot of my focus in law school. I thought, how do I become someone who can work in this field in early childhood education and help.
Will this effort have legs in the area where you grew up, the Greater Philly area?
Right now, we only have our Hershey and our Harrisburg that is chosen right now. I won't say no, I won't say yes. We are always looking for, how do we improve our impact? How do we continue? And we're going to really go to where the need kind of tells us.
My last question for you: Let's fast-forward 10 years. How would you look back and say, "You know what — we were successful?"
To use a little bit of a quote from Milton Hershey, he said, "Even if we touch one life, that would have been enough for the school." I believe we're going to help hundreds, thousands of children over these next 10 years. I just hope that this initiative will be not only just a beacon of hope for the children and families that are going to be there, but also that it is a beacon of hope for other early childhood education facilities.
—
Senate Alexander is the executive director of the Catherine Hershey Schools for Early Learning. For more on the effort to build six cost-free early childhood resource centers, visit CHSLearn.org.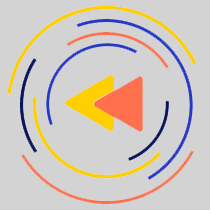 Saturdays just got more interesting.
WHYY is your source for fact-based, in-depth journalism and information. As a nonprofit organization, we rely on financial support from readers like you. Please give today.