NASCAR champion Kyle Larson visits Philly nonprofit after tumultuous year
Listen
7:59
NASCAR superstar Kyle Larson spent time in Philadelphia this week as part of his victory tour after capping a 10-win season with the NASCAR Cup Series Championship. But the celebrations come after a very tumultuous 2020. In April of last year, NASCAR suspended Larson indefinitely after he used a racial slur during a Twitch Esports event.
Larson apologized on his Twitter account, saying there was no excuse for what he said. He then went to work repairing his reputation.
NASCAR cleared Larson in October of last year, and he was reinstated this past January. One of the groups that stuck with Larson through it all, was Urban Youth Racing School, or UYRS, off of Delaware Avenue in Philadelphia. He spent Tuesday at the school, showing off his NASCAR comeback trophy. Larson and the Kyle Larson Foundation also presented the school with a $100,000 donation.
Larson, alongside Anthony and Michelle Martin of UYRS, sat down with WHYY host Cherri Gregg to discuss the journey from "canceled" to the championship circle:
–
Note: This transcript has been edited for clarity.
Kyle, congratulations. This is a big win for you this year.
Kyle Larson: Yeah, definitely. Thank you. The NASCAR championship is as big as it gets for American racing, so definitely it was a great season and super successful. It's been awesome. Long journey to get here and I'm proud of it.
What does it feel like to win after such a tumultuous year?
KL: Yeah, definitely. I think it just makes me even more proud of the championship. I think had I won a championship three or four years ago, it probably wouldn't have meant as much as it did this year.
And let's talk about that. 2020 was wild. In April, you're living your best life. Something happens. You say a slur. Everything changes. What went through your mind at that time?
KL: I mean, there was a lot, a lot of emotions. I had known that I had disappointed so many different people. And then, yeah, like you mentioned… my life was going great at the time. I was living my dream of being in the NASCAR Cup Series. And then all of that was kind of vanished over overnight. So I didn't really know where my life was headed after that, as far as in my profession of racing. I didn't think that I would ever make it back to the Cup Series. So yeah, I went and still raced, a lot of dirt stuff, did a lot of good things off the racetrack to kind of rebuild my image a little bit and show people who I really am. And then I was able to get my opportunity with Rick Hendrick towards the tail end of last year. And [I'm] happy to deliver for him, and his sacrifice that he did and risks that he took on me this year, and deliver a championship.
And so what work did you do during that time … you know, from April to then you were sort of cleared in October?
KL: Yeah, there was a lot. I had to do sensitivity training with NASCAR through NASCAR's program, but then I did a lot of stuff in the community. I went to Minneapolis and did some stuff with the Sanneh Foundation, came here to the Urban Youth Racing School, talked with Anthony and Michelle for quite a while, in like May or June or something like that. And then I just built that relationship more and more, as well as doing a lot of different stuff with different food banks and things like that. It was a tough year last year because it was right when COVID hit too, but I tried to do as much as I could. And not also to kind of make it out there in the public, just do it genuinely. I think that it went a long way and NASCAR realized what I was doing, and I think Rick Hendrick realized what I was doing, and they were willing enough to give me a second chance.
And I got to ask you because I mean, I cover race. I cover civil rights here in Philadelphia. Your mom is Japanese American. Had you ever experienced racism before?
KL: No, not that I can remember anyways. My grandparents, though for sure, did. And my mom, she's mentioned some things, people calling her names and stuff. But not me, or at least not that I took too personally. I think it was just me being in a racing community in California. I wasn't viewed any differently there, just racing cars with a helmet on. So I can't remember a time where I dealt with anything personally.
And I think this is a lesson. What you went through is a lesson for a lot of people who may never have experienced that and learn something from this.
KL: I'm honestly… it's weird to say, but like, happy that I kind of went through it because I feel like it allowed me to grow as a person tremendously. And you learn different people's experiences and just getting a whole different perspective on life and what people go through. And like I said, just really helped me grow up. And I hope people can look at me and my situation and try and put themselves out there as well to learn more.
And I have to bring Anthony Martin into the conversation on this because the Urban Youth Racing School… you guys have been friends and have had a relationship for quite some time. And when this happened, you guys were like, right there.
Anthony Martin: That's right. Because, in fact, our relationship goes back to 2017. Because of that, we knew the type of person Kyle was. I actually contacted them when this happened and said, "Listen, how can I actually help with this?" Because I know that Kyle's not that type of person. We worked together. We have, you know, had future plans together and things we were actually going to do, and we're going to stand behind you. We took a lot of criticism for that, too… like putting the pressure on me. But my thing was, you know, "Do you guys know Kyle? You know, we've been working with Kyle since 2017. He's a great guy, so we're going to stand behind him," and that's exactly what we did.
And let's talk about that because you work with a lot of youth in the age of "cancel culture."
AM: Absolutely. You talk about "cancel culture" all the time. We have students that actually wear ankle bracelets sometimes. So our thing is about giving kids a second chance or people a second chance. So for us, this was easy for us.
It's sort of like, you know, this is an opportunity for the kids to see somebody who's won after going through some things. Do you think this will sort of be like an inspiration to the young people?
AM: Major inspiration. I mean, I remember last year when he was going through this and to go through that and then get through that and then win the championship. It doesn't get any bigger than that.
How did you ever think that that could actually turn you into, like an inspiration to kids who all kinds of stuff happens [to] every single day?
KL: Initially, no. I mean, I thought the opposite. But then as I kind of got through the lowest point of everything happening last year, I definitely saw an opportunity to become an inspiration. And that was always a goal of mine, too. So, yeah, and I couldn't do it without great relationships with Anthony and Michelle, and them sticking behind me. And it's not all about me. I think, you know, there's so many other people that have helped me in the last year-and-a-half, especially to get the second chance and then continue to be an inspiration to others.
What does the future look like for you as you move forward? You know, as far as opening more doors or trying to open more doors.
KL: This is the first year of my foundation, so I definitely want to grow that, helping the communities that helped me. I want to continue to grow that, keep raising money and keep giving back. I want to continue to do just good things off the track as well as you still performing on the racetrack also. But it's important for me to really show people that I am a good person. I've always been a good person, but you know, I've grown from this situation and continue to be an inspiration.
And as we wrap up, I got to say Kyle, being here in Philly, I mean, that's a big deal for your school.
Michelle Martin: We're just kind of happy to be in this really festive moment because, who would have thought a year ago we'd be here today? So much that has gone on … for our students to be able to sit down and talk to Kyle and get tips from Kyle. It's like if we were running a basketball program and our kids sat down with Michael Jordan … These are moments that you just don't get.
–
For more on the donation and on Urban Youth Racing School, go to UYRS.com.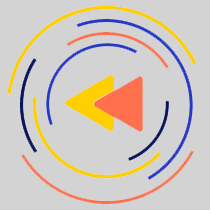 Saturdays just got more interesting.