Before you join the 'Great Resignation,' have you tried asking for what you want?
Listen
5:59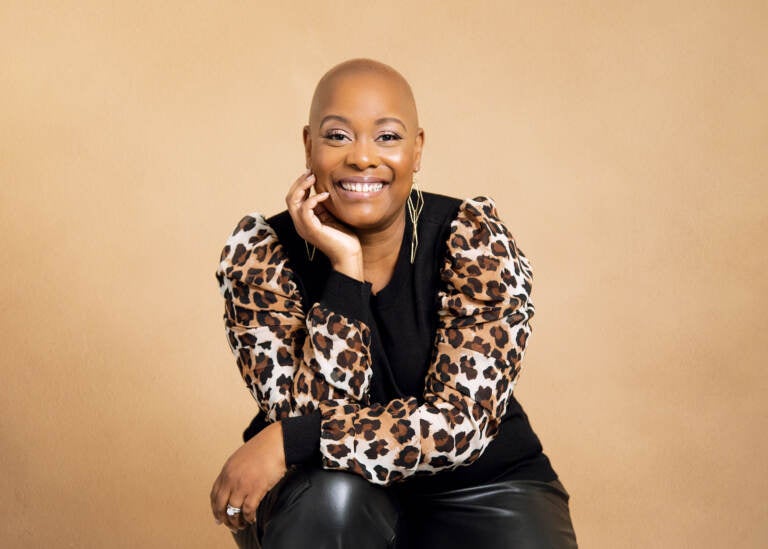 According to the U.S. Bureau of Labor Statistics, more than four million people voluntarily quit their jobs in July of 2021. In August, another 4.3 million quit. It is estimated that nearly a quarter of the workforce left their jobs in 2021 as millions of workers shifted priorities, had time to think, or realigned their careers and lives during the coronavirus pandemic.
And the "Great Resignation" may not be over as we head into 2022. Are there things you should consider before you quit? What should you be thinking about as you negotiate your way into a new job?
Joyel Crawford is an executive coach and author of the new book "Show Your Ask: Using Your Voice to Advocate for Yourself and Your Career." She sat down with WHYY host Cherri Gregg to discuss some winning strategies for getting what you want at work.
___
Note: This transcript has been edited for clarity.
Joyel, welcome.
Thank you so much, Cherri. I'm happy to be here.
I want you to start by describing the problem that you wanted to solve with this book.
A huge problem that I wanted to solve was to be able to give people access to the gift of coaching. And I felt like this book was answering that problem of "how do I get out of my own way and get where I want to go?" What I realized is that throughout my whole career, I wasn't able to get anywhere without asking and advocating for myself and using my voice. So this book is like my career coaching sessions, like little mini career coaching sessions all in one.
Why do you think so few people actually speak up for themselves or advocate for themselves at work?
A huge part of it is fear. It could be fear of making a mistake, fear of the person that you're reporting to, fear of success: actually getting what you're asking for. It all can be alleviated by just understanding that the power to do what you want to do comes from within.
Two questions. Number one, how do you know it's time to speak up? And then number two, how do you come up with a game plan to make that happen and in a way that works well?
I think the biggest thing, and I talk about this and one of my chapters, is to think about what you have, what you're bringing to the table, and then you've got to figure out your game plan to prepare. Let's say, for example, you want a promotion or you want to be put on a special project. Alright, well, why? What have I been bringing to the table already? Think of the person asking that question like Janet Jackson, like, "what have you done for me lately?" And then you're going to be able to answer that question for the other person. Then, you want to make sure that you are emotionally ready to ask that question. Settle that first and then think about what they're going to ask you. Do your homework. Know your numbers.
Then the next step is to pitch it and present it and then wait and observe. See if there's always a meeting point where you can collaborate, and you've got to close it out. Make sure that no one has any questions about what we just agreed about. I always say document any kind of conversation you're having and send them the receipts. And then that way you both are on the same page about what you're asking for. Have a script. If you get nervous, you don't have to speak off the top of your head. You have all your homework. You've got it all there. I had been doing it for years. I never got fired. No one ever said, "How are you coming at me this way?" Because I set the intention of collaboration support. This is how we could both win.
For sure. And I have a follow-up question to that because you got to get yourself ready to receive whatever comes back to your question. So how do you sort of prepare yourself for whatever is going to come back?
Yeah, I think empathy plays a huge part. Put yourself in the other person's shoes, right? You've got to think about how it would sound if somebody came at you that way, right? Like, how would you like to receive the information? And really keep it real. "I don't want to have this conversation with you, but I feel like the best way for us to move forward is for me to give you this information so that we can both be productive. You know, don't we want to work better together?" Of course, the person will say, of course, we want to work better together, right? Of course, I want you to want to be successful. And if you're nervous about it, practice with somebody so that you can fix your face because I know I wear my emotions on my face all the time. I might not approach the situation, or make that look like I'm approaching the situation, the right way.
This book is not just a book to read, but it's also a book to help you work through. Talk about some of the highlights here.
It is an empowerment tool. Each chapter will walk you through different types of situations that you may encounter in your work or your life that will help you and give you those steps, actionable steps. Once you read stories and read the steps, I have sections in each of the chapters that give you an opportunity to think and marinate on those situations. So, if you are in the "Great Resignation," this is an opportunity to show your ask and ask for what you want to change before you send in that resignation letter. What do you have to lose? I've noticed a lot of my clients have gotten to the place of resigning and then they're like, "Oh, but I kind of would have liked X, or I wouldn't have left if I had X, Y, and Z." And the employer's like, "Well, we could give it to you." Well, then that's where you can show your ask. I talk about promotions, I talk about feedback, I talk about interviewing. So, if you are in the "Great Resignation," my chapter about interviewing is going to be your gift. Man, I got a lot of gems in there. Or if you're looking for help and looking for support, I've got some steps on how to find a mentor or sponsor. It's all in there. It's like a little package of career coaching things that will help you in any type of phase or stage that you are in your work life.
___
Joyel Crawford is the founder of Crawford Leadership Strategies. Her book, "Show Your Ask," is available for purchase online.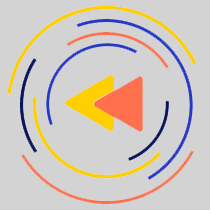 Saturdays just got more interesting.
WHYY is your source for fact-based, in-depth journalism and information. As a nonprofit organization, we rely on financial support from readers like you. Please give today.