A Christmas concert for our time: Carols After a Plague
Listen
1:47
The Crossing choir wants you to have yourself a merry little Christmas, and, if at all possible, go ahead and deck the halls.
But don't expect them to sing about it. Their upcoming concert of new music is called Carols After a Plague.
"Our Christmas — it's not a traditional Christmas," said conductor Donald Nally. "There's no Christmas carol-singing or anything like that. It's supposed to be an irony there, to let you know that this is not going to be a conventional idea of what a carol is."
The Grammy-winning choral group is committed to commissioning and performing new compositions, and its annual December production is no exception. Last year, The Crossing did not perform due to the pandemic. This year, Nally wanted the concert to bear witness to 2020-2021, asking 12 composers to write original material about what it feels like to be alive right now.
"The plague we're in is a pandemic, right? But also we have all these other plagues around us all the time," he said. "Whether it's gun violence or racism or wealth distribution or climate change or you name it, we live with them. In some ways, they're like a plague."
Carols After a Plague will feature 12 world premieres, performed at the Annenberg Center in West Philadelphia on Friday, December 17, and at the Presbyterian Church of Chestnut Hill on Sunday, December 19.
The composers are Leila Adu, Alex Berko, Edith Canat de Chizy, Viet Cuong, Samantha Fernando, Vanessa Lann, Mary Jane Leach, Shara Nova, Joseph C. Phillips Jr., Nina Shekhar, Tyshawn Sorey, and LJ White. Some found poems to set to music, others wrote their own text.
Alex Berko said that, because he grew up Jewish, his personal connection with Christmas carols was limited.
"But I did feel strongly about plague," he said. "Within Jewish texts there are lots of those riddled throughout."
Berko turned to the Hebrew Bible, a passage from the Book of Exodus right after the Israelites crossed the Red Sea. They sing the Mi Chamocha, a song of praise to god, asking at one point, "Who among the gods is like you, Lord?"
"I just took the very first line, 'Who is like you?'" said Berko. "It's a rhetorical question."
Berko wrote "Exodus," a piece questioning a relationship with a spiritual entity. As the sopranos of The Crossing linger on the first question for several bars – chattering "Who is? Who is? Who is? Who is?" – the rest of the choir fills out the subsequent lines.
Who is like you?
Will you protect me?
Should I thank you?
Will you stay silent?
"To me, faith throughout this whole pandemic has been a questioning of, 'Wow, this is a lot of destruction. Where does faith lie in my life?' said Berko. "I don't think I'm trying to answer anything. A lot of the pieces on the program just ask a bunch of questions about self-identity, where we are, and how we're trying to navigate all this."
Nally was hoping to have all 12 works in Carols After a Plague recorded and ready for purchase at the concert. However, due to another landmark disaster of 2021 – Hurricane Ida and the flooding that resulted – The Crossing lost their recording studio time. The CD of Carols After a Plague is still forthcoming.
"Some of them are very joyful. Some of them are about trying to understand ourselves better in the context of the social unrest of the summer of 2020 in particular," said Nally. "We really are, in our commissions, creating a record of the time. We want to create a volume of music that basically says, 'We were here, and this is what it felt like to be here.'"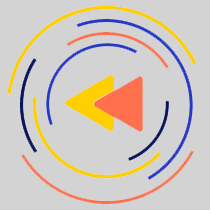 Saturdays just got more interesting.
WHYY is your source for fact-based, in-depth journalism and information. As a nonprofit organization, we rely on financial support from readers like you. Please give today.