A brief history of pandemics in Philly and the myth of race-based immunity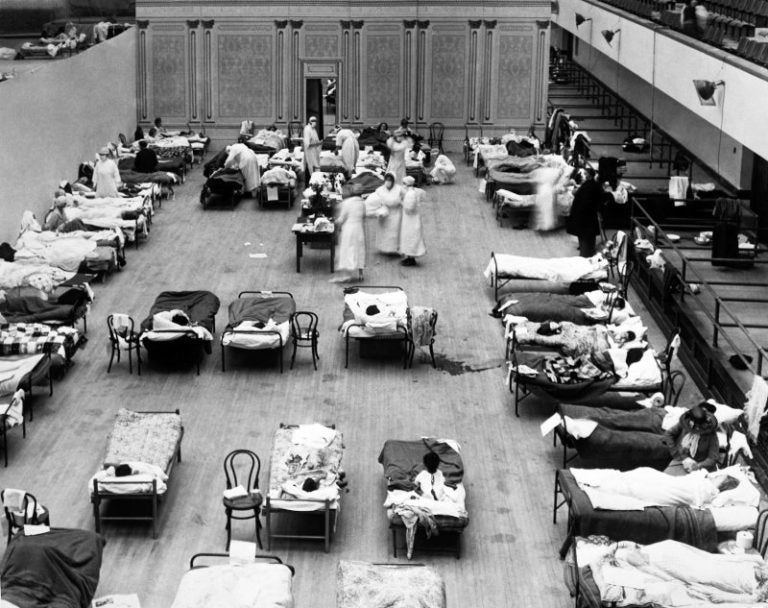 During the past 300 years, three major pandemics have devastated Philadelphia: Yellow Fever in 1793, the Spanish Flu in 1918 and COVID-19 in 2020. In each instance, society was presented with misinformation and misperceptions related to African Americans and their susceptibility or immunity to the disease outbreak.
In 1793, misinformation about African American's innate immunity to Yellow Fever was rampant. Many physicians had thought that Blacks had developed a resistance to yellow fever due to growing up in Africa, where the mosquitoes carrying the virus were believed to have originated. 
A key proponent of that misinformation was Dr. Benjamin Rush, who was then considered America's most prominent physician. Believing in their inherent immunity, Dr. Rush had supported the enlistment of free Blacks to control the outbreak. By the time Dr. Rush acknowledged his mistake, Yellow Fever – which killed a tenth of Philly's 50,000 person population, including 240 African Americans — had spread to New York City.
Philadelphia's African American leaders in 1794 attributed the increased deaths in their communities to their frontline fever tasks of nursing the sick and burying the dead. Like today, Black people were essential workers and risked their lives to serve.
The deaths in Philadelphia from the 1918 Spanish Flu were greater than any other U.S. city: 16,000 people died within six months. Local hospitals became hotspots. One theory had asserted that African Americans were increasingly susceptible to the Spanish Flu. At the time, Blacks suffered higher morbidity and mortality rates than white people for several diseases. The reason for the disparities were in dispute. Frederick L. Hoffman, a statistician at Prudential Life Insurance Company, cited a theory of black racial inferiority. On the other hand, W.E.B DuBois saw it as an index of social condition, such as segregation. 
Ironically, because segregation included the exclusion of African Americans from most Philadelphia hospitals, their death rate from Spanish Flu was actually lower than that of whites.
A 2010 scholarly article authored by medical historian Dr. Vanessa Nothington Gamble noted that segregation practiced at many Philadelphia hospitals "may have functioned as a de facto quarantine that limited the exposure."
In the age of COVID-19, the disease caused by the coronavirus, incorrect assumptions about innate racial differences persist. However, it seems more African Americans than whites are embracing the belief of a race-based resilience to COVID-19.
So pervasive was the belief that melanin in skin protects Blacks against coronavirus that it was fact-checked by Politifact as false, and an article which suggested it was true was flagged by Facebook. Actor Idris Elba, who tested positive in mid-March, warned people not to believe the rumor, as did Dr. Edith P. Mitchell, a faculty member at Thomas Jefferson University Hospital. In Baltimore, city officials launched a public awareness campaign to combat the myth.
Myths, by definition, are strongly held beliefs that aren't based on factual evidence. And there has never been any factual evidence that shows an innate racial difference between Black and White people's bodies. A pandemic affects us all, and so does misinformation.
Linn Washington is a professor of journalism at Temple University in Philadelphia. Washington also works as a journalist who specializes in analytical commentary and investigative news coverage.