5 smart lessons about investing to end poverty in Philadelphia
This article originally appeared on Generocity.
—
When the news broke last month that Philadelphia's poverty rate was stuck for another year at 25.7 percent, still the highest of America's 10 largest cities, the collective response was one of frustration.
Despite Philly's many cross-sector collaborations, local government efforts and discussions — prepare yourself for this shocker — ending poverty isn't easy, which is why it hasn't happened yet. Indeed, as panelist and GreenLight Fund Philadelphia ED Omar Woodard put it at ImpactPHL's recent "Investing to End Poverty" event, it's a Gordian knot.
Ending poverty will take a mix of investment types, socially aware development efforts and tax statuses, concluded the evening's speakers:
Noelle St-Clair — Community development advisor and outreach manager, Federal Reserve Bank of Philadelphia (moderator)
Alexis McCarthy — Managing director of growth strategies, Triskeles Foundation
Anne Bovaird Nevins — Chief strategy and communications officer, PIDC
Gabriel Mandujano — Founder and CEO, Wash Cycle Laundry
Jodi Reynhout — VP of administration, Esperanza US
Omar Woodard — Executive director, GreenLight Fund Philadelphia
As it also turns out, when you pull in five super smart people to talk about the approaches their organizations are using to hack away at that intractable problem, the resulting conversation will be difficult to neatly summarize. Here are a few simple takeaways from the Q&A portion of the evening:
1. Before all else, three big things must happen to get us out of the top spot.
The ecosystem changes that could speed the process of ending poverty in Philadelphia are better funding for education, better health needs assessments and better college graduation rates, according to Woodard, whose GreenLight Fund helps nonprofits with proven results expand to new cities via venture philanthropy.
First, Pennsylvania ranks 47th out of 50 in state spending on education: "Nothing changes until we get closer to the top of that list rather than at the bottom," he said.
Second, though Philly is known for its medical institutions, healthcare outcomes are consistently low. Poor health impacts all aspects of a person's life.
And finally, more young adults need college degrees, not only workforce development, because the number of jobs that requires them is increasing locally, with higher earning potential in tow.
"Poverty is generally a wage problem, it's an income problem, layered on top of generations of gender and racial discrimination," Woodard concluded. "So, all of those things have to happen, but it's hard to do, unless you have a lot of people in this room who are all working together but operating from a common playbook."
2. Development must avoid displacement to be considered social impact.
There's some confusion around who will benefit from the recently announced Quality Opportunity Zones — the census tracts designated by the federal government to offer tax breaks to developers who build in them. In Philly, those zones cover parts of Kensington, Mantua and other typically low-income areas, but it's not clear if there will be any benefit to those who build affordable housing or otherwise strive to serve the existing community.
"The Opportunity Zones' opportunity is one that should be approached very thoughtfully," Reynhout said. "It's a chance for the development — the infusion of capital — to be thoughtful around inclusion."
The ideal is development without displacement, something Esperanza strives for with its asset-building model of economic development in Hunting Park, she said.
"It doesn't help for the headline numbers of poverty to come down [if] the poor people have left for other places," she said. "If we saw that kind of trend, it would just be incredibly false in terms of whether or not we've actually transformed the circumstances of an individual and their family and their community."
3. Metrics should reflect actual impact.
As one attendee pointed out, the metrics set by government or philanthropic partners aren't always the most useful. For instance, an assigned metric for poverty reduction might be a lowered rate of recidivism — but a person could avoid returning to prison and be homeless at the same time. That's not an anti-poverty success.
Mandujano said his social enterprise, a laundry company that employs returning citizens, uses certain universal benchmarks like six-month employee retention because it's easier to compare his company's work to others.
But "I think where we are really trying to push the envelope is internal promotion, and career pathways internally — so, the number of folks who are successful in the first supervisory roles of their careers," he said. "That's not something that is typically an output of public sector programs."
All of the organizations GreenLight Fund invests in are evidence-based, and therefore "sophisticated enough where they've had enough time building evidence for their model [that] they have a very clear sense of short, intermediate and long-term outcomes should be," Woodard said. "They know what outcome they're trying to change, and they know what the indicators are so those outcomes happen."
Still, qualitative metrics matter, too, he said, such as when orgs hired their CEOs, how quickly they're hiring other staffers, whether there's been turnover, etc.
4. The private sector can lighten the public sector's load by donating data analysis.
Reynhout made a plea to the for-profit folks in the room: Help nonprofits track the impact — not just outcomes — of their work with pro bono data analysis.
For instance, Esperanza wants to know "how much better off is this person, this family years down the line" after students graduate from high school or college, she said. "We [want to] do some of the economic and fiscal impact analysis that talks about, 'We put $60 million of capital expenditure in this community over X number of years, what does that mean?'"
It's a capacity issue, Reynhout said — nonprofits are constantly strapped for resources. But better understanding of the long-term results of programs will help nonprofits build better programs, which benefits the whole social impact sector.
"Do you spend time running the impact numbers or do you do the good work that you're trying to do?" McCarthy added. "It's a lot of times an either-or."
5. Nonprofits can bridge the gap between residents and resources by asking the former if they want the latter.
Another common refrain: Nothing about us without us. Just because you have good intentions and a solid program doesn't mean people will show up to make use of it.
Disconnects between social impact initiatives and the people who are meant to benefit from those initiatives is caused when those people aren't asked what they actually need, Woodard said. Impact orgs are best serving communities when they involve community members in the development of their programs.
That means including community reps on nonprofit boards, but also, "as you're thinking about launching new initiatives, consider bringing on an individual who would potentially benefit from the project, service or project you're trying to create and have them co-create with you a theory of change or the logic model or the expansion or replication plan."
"If you do that upfront," he said, "you'll be positioning yourself to have amazing success in whatever market you move into, but particularly in Philadelphia, which is such a tight-knit neighborhood market."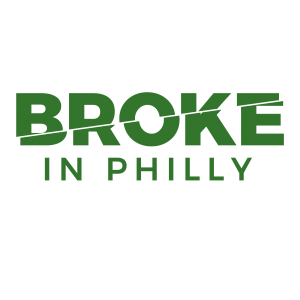 Generocity is one of 19 news organizations producing Broke in Philly, a collaborative reporting project on solutions to poverty and the city's push towards economic justice. Follow us at @BrokeInPhilly.