2020 taught me how to be on City Council: Push hard, learn resilience from my constituents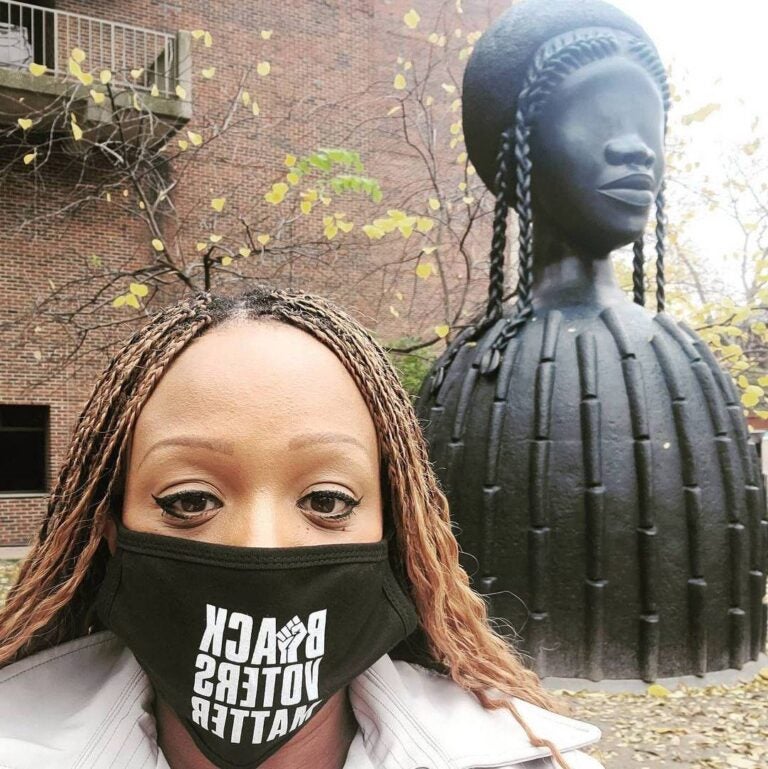 I've known that I wanted to be a member of City Council for at least the last decade — it's truly my dream job.
When I was elected last year, I also knew that the challenge of a lifetime was waiting for me at City Hall. Leading up to Inauguration Day, an endless array of ideas and concerns about my first year in office kept me up at night. But never in a million years could I have imagined what 2020 would ultimately bring.
By most accounts, this has been the most eventful year in modern history — and our city has had a front-row seat, at every turn. From COVID-19, to social uprisings, to the most consequential election in our lifetimes, Philadelphians have stepped up to support one another, make their voices heard, and demand justice. It's been an honor to bear witness to our people's strength.
This year has also clarified my perspective on what it means to be a councilmember. There are certain things in life – a safe, stable home, a peaceful, amenity-rich neighborhood, equal and fair treatment from our city government, including and especially the police – that should be non-negotiable. And I see it as my role to help get us to that place, using every avenue I can.
My team and I came into this first year in office knowing that housing was going to be the focal point of our agenda, and COVID-19 just made that work all the more urgent. As the pandemic laid bare all of the various injustices of our society, our economy, and our health care system, it also highlighted the importance of having a safe and stable place to call home. After all, the common refrain from leaders at every level of government was "stay home, and stay safe." But what does that mean to someone without a roof over their head?
It was this conflicting rhetoric that inspired me along with City Councilmembers Helen Gym and Kendra Brooks to fight for the Emergency Housing Protection Act. We recognized early on that unless the government intervened, our city would face an unprecedented wave of evictions, once emergency orders lifted and the courts reopened – and that people of color, and in particular Black women, would bear the brunt of its impact. Housing is health care, and if we wanted to protect people from the virus, it was critically important to protect their access to housing as well. This was also why Councilmember Brooks and I fought so hard for the residents of the protest encampment on the Parkway – it was a microcosm of the challenges that people in our city face with affordable housing on a much broader level.
And in the midst of the pandemic – a crisis that has disproportionately infected and killed Black people – the deaths of George Floyd and Breonna Taylor at the hands of police ignited our country in protest. Seeing Black lives taken with such disregard and disrespect, by agents of the state charged with protecting public safety, was absolutely intolerable. People in Philadelphia and across the country took to the streets to voice their anger.
On May 31, I went to 52nd Street to help defuse a tense standoff between protesters and police. Frankly, it was terrifying — I'll never forget this day as long as I live. Some protesters were angry and destructive, but police officers were woefully unprepared to contend with the situation. This ultimately resulted in innocent people getting hurt – injured by tear gas as they sat in their homes, peacefully protested, or stood by watching.
And then, just months later, police officers killed Walter Wallace Jr., a young man experiencing a mental health crisis. He was killed in front of his family's home in Cobbs Creek, blocks away from where the MOVE bombing took place 35 years ago. Ironically, this news broke while my colleagues and I were participating in a council hearing on police accountability. People in Philadelphia and across the country were furious, and understandably so. To everyone who had marched in the streets and demanded change from city leaders, this was unthinkable. Violent protests broke out on 52nd Street yet again. Mr. Wallace's killing was a painful trigger for the generations of trauma that our community has faced at the hands of police. And it was yet another example of how West Philadelphia is too often the backdrop for these conflicts and this pain.
The increase in gun violence that neighborhoods in my district are experiencing further reinforces the racial injustice that Black and brown Philadelphians have to contend with. All year long, people have been getting shot on a near-daily basis in West and Southwest Philadelphia. It should go without saying, but feeling like you live in a war zone is incredibly disruptive to your daily life. When you are scared to let your kids play outside or to pick something up at the corner store, it's not something you can disregard. When these shootings just continue happening, and when city leaders fail to step up and step in, and when nothing seems to change, people numb themselves to this as "the way things are." It's a complete and utter injustice.
As we close out the year, it's tempting to view this as the end of a chapter. In some ways, with a new presidential administration on its way in, it certainly is. But the difficult work continues in 2021.
I'm going to continue my push for more affordable housing in our communities, with policy initiatives like mandatory inclusionary zoning and increased support for community land trusts. I'm going to do everything I can to demystify the COVID-19 vaccine for my constituents and ensure that it's distributed equitably. And I'm going to continue speaking up about the importance of prioritizing violence prevention and intervention, along with the urgent need to reverse generations of disinvestment in our Black communities.
Beyond all this year taught me about how this city works, it has also re-introduced me to our people and our character. We are resilient, even in the face of scarcity and unprecedented struggle. That resilience is inspiring, and I'll never take it for granted. It is the fuel that I'll need to continue fighting for equity for people in the Third District in the months and years to come.