October 21st – 28th: Day Of The Dead, Dark Dover Lantern Tour and Zombie Walk & Apocalypse Ball
From concerts and movies to special events for the whole family, there is always something to see and do in Delaware. Here are some of our picks.
New Castle County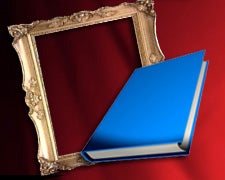 Hockessin Art and Book Fair, October 22nd
This event will celebrate independent and self-published Delaware writers, and feature local artists. The Hockessin Art & Book Fair is a collaboration between New Castle County and their sites, the Hockessin Community Recreation Center, the Art Studio, and the Hockessin Library, along with the Hockessin Bookshelf, The Center for the Creative Arts, The Written Remains Writers Guild, and Unexpected Spark Studios. Hockessin Community Recreation Center.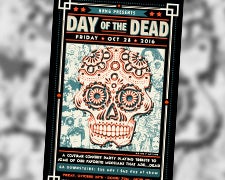 Day Of The Dead, October 28th
The folks that bring you Shine a Light, Deadfest and Jam On The Brandywine proudly present their first Halloween Extravaganza: Day Of The Dead, celebrating the lives and music of some of our favorite musicians who kicked the bucket a little too soon. More than 25 local musicians will rock the house with a fun and eclectic mix of great music. Costumes aren't mandatory but are welcome. Be ready to dance non-stop! World Cafe Live at the Queen, Wilmington.
Kent County
Horror Movie Classics: "Psycho" (1960), October 26th
A Phoenix secretary steals $40,000 from her employer's client, goes on the run and checks into a remote motel run by a young man under the domination of his mother. Infamous for its shower scene, but immortal for its contribution to the horror genre. Because "Psycho" was filmed with tact, grace, and art, Hitchcock didn't just create modern horror, he validated it. Rated R. Dover Public Library.
Dark Dover Lantern Tour, October 28th & 29th
Witness firsthand the true stories of murders and encounter characters whose legends have left their sinister imprint on The Green. John Bell House, Dover.
Sussex County
Zombie Walk & Apocalypse Ball, October 28th
A benefit event of apocalyptic nature. This themed night will blow your undead mind to pieces. Benefits Casa San Francisco Homeless Shelter. Po-Boys Food Truck, Zombie Makeup Stations, Street Performers, Vendors, Beer/Wine and More, FREE to the Public. Zombie Walk at 8 p.m., walk solo, build a float, or decorate your car. Apocalypse Ball at the Milton Theatre, featuring the live band Love Seed Mama Jump. Milton Theatre.