August 26th – September 2nd: You're a Good Man Charlie Brown, First Friday and Shrek: The Musical
From concerts and movies to special events for the whole family, there is always something to see and do in Delaware. Here are some of our picks.
New Castle County
You're a Good Man Charlie Brown, August 26th – 28th
Spend a couple of days in the lives of Charlie Brown and his pint-sized philosopher friends – from bright, uncertain morning to starlit, hopeful evening – and all of the lonely brown-bag lunches, kite flying failures, book reports, glee club rehearsals, and suppertimes in between. Audiences of all ages will learn that "Happiness is" the simple joys of You're a Good Man, Charlie Brown. The Everett Theatre, Middletown.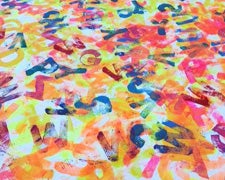 Connected: Arts for all presented by: Art Therapy Express and Zot Artz, August 28th
Experience the joy of creating art with others! Created and hosted by Art Therapy Express, this interactive program will bring together individuals with and without disabilities to create a large painted floor mural using adaptive technology for wheel chairs and walkers. Participants can choose their own colors and paint directly on the mural while using adaptive art tools by Zot Artz. Art Therapy Express Program, Inc. enhances the learning capabilities and social skills of participants by providing both therapy and education. Its visual and expressive art programs are designed exclusively for children and adults with multiple and severe disabilities. Delaware Art Museum, Wilmington.
Kent County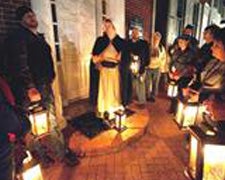 Lantern Tour of The Dover Green, August 26th
Both children and adults enjoy the First State Heritage Park's candlelit walking tours – there's history, humor, and sorrow in the stories of real people from Delaware's past centuries. First State Heritage Park, Dover.
September First Friday, September 2nd
An opening reception for both our member's gallery and Holden gallery. Exhibits include My Dover postcard community art show and Ashlyn Zulinksi- DSU student showcasing recent works. Refreshments and special performance art in addition to the art on display.Dover Art League.
Sussex County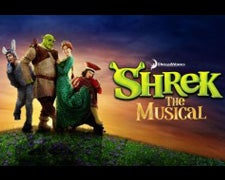 Shrek: The Musical, August 31st & September 1st
"Once upon a time, there was a little ogre named Shrek…" And thus begins the tale of an unlikely hero who finds himself on a life-changing journey alongside a wisecracking Donkey and a feisty princess who resists her rescue. Throw in a short tempered bad guy, a cookie with an attitude, and over a dozen other fairy tale misfits, and you've got the kind of mess that calls for a real hero. Luckily, there's one on hand… and his name is Shrek. This musical adventure features all the beloved characters you know from the film brought to life on stage. Clear Space Theatre, Rehoboth Beach.
First State Ballet Theatre, September 1st
First State Ballet Theatre brings the beauty and excitement of professional ballet performances to audiences throughout Delaware. The company presents full-length ballets and mixed-repertory programs as well as features choreography from internationally renowned choreographers. Audiences will enjoy an enchanting performance by young dancers performing under the artistic direction of Kirov-trained Pasha Kambalov. The Freeman Stage at Bayside, Selbyville.