That time a Second Amendment advocate agreed to sell a 'smart gun'
Gun-shop owner Andy Raymond thought personalized firearms might get new people interested in guns. Instead, he attracted anger and was cast as an anti-gun gun dealer.
Listen
4:50
Andy Raymond is tall, he has a beard, he drives a black pickup truck, and he likes guns.
"I'm an American," he said. "Every American should be into guns, as far as I'm concerned."
For him, guns are for sport, for self-defense. They are little bits of history. Four years ago, a German company got in touch, and asked Raymond if he would sell one of its guns.
"I'm for any gun," Raymond said, "You want to get a hunting rifle, get a hunting rifle, you want to get an AR 15, get one. Good for you, buddy. Go out there and shoot, practice it; it's a skill."
The German company was selling a personalized gun; some people call it a smart gun. That means it comes with a little watch that's an antitheft device. If you're not wearing the watch when you hold the gun, you can't shoot it. The idea is that only the gun owner can fire this gun. A criminal can't use it; a child can't fire it by accident.
Raymond took the gun to the range to try it out. But the company hadn't provided the right kind of ammunition, and the gun jammed easily.
That gave him pause.  It made him think these people weren't about selling guns; this was not a gun for gun people. It was a bit of a red flag, but Raymond's thinking was: Maybe this is a way to get anti-gun people interested in guns.
"It gets people shooting, gets people to the range," he said. "Then when you get to the range, you talk to other people, you shoot their stuff, see what you like, so it gets people who normally wouldn't be involved in guns, it gets them actually involved."
But here's the other thing about this personalized gun: In New Jersey, there is a longtime law sitting on the books saying that once smart gun technology becomes available, the state of New Jersey would eventually forbid any gun-shop owner from selling a handgun that's not a smart gun.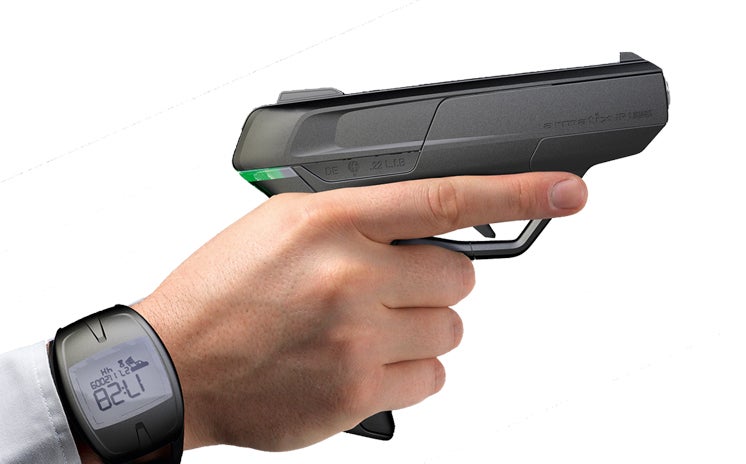 When word got out that Andy Raymond in Maryland was selling the gun, the gun rights people didn't like it.  And so, they didn't like Raymond.
"Everybody started calling: I got about maybe 4,000 phone calls and emails in a day," he recalled.
"You pick up the phone and somebody's screaming, 'You're a piece of sh*t,' and you hang up the phone and it rings as you hang it up, and you pick it up again and, "Hey, screw you,' and you hang up and you pick it up again."
"Firearm rights, the gun culture, whatever you want to call it; it's a faith, it's a religion, and you've got your rabbis and your imams and your priests of this faith. And if they identify a heretic, a blasphemer, you're going to be punished."
These were his people — gun people. But suddenly, he was afraid someone would break into his shop and cause trouble. He spent the night behind his desk with a gun, cigarettes, and booze.
Later, he decided it wasn't worth it, and changed his mind: He made it known that he would not sell the smart gun.
But the damage was done.
Raymond had built his business reputation partly on building custom rifles. There's a workshop above his store, Engage Armament, where his staff customize and assemble guns to suit the individual needs of their customers. But the flare up over the smart gun hurt his business.
"We had customers that I've never seen again after that," he said. "When I run into people, that's what they know me by."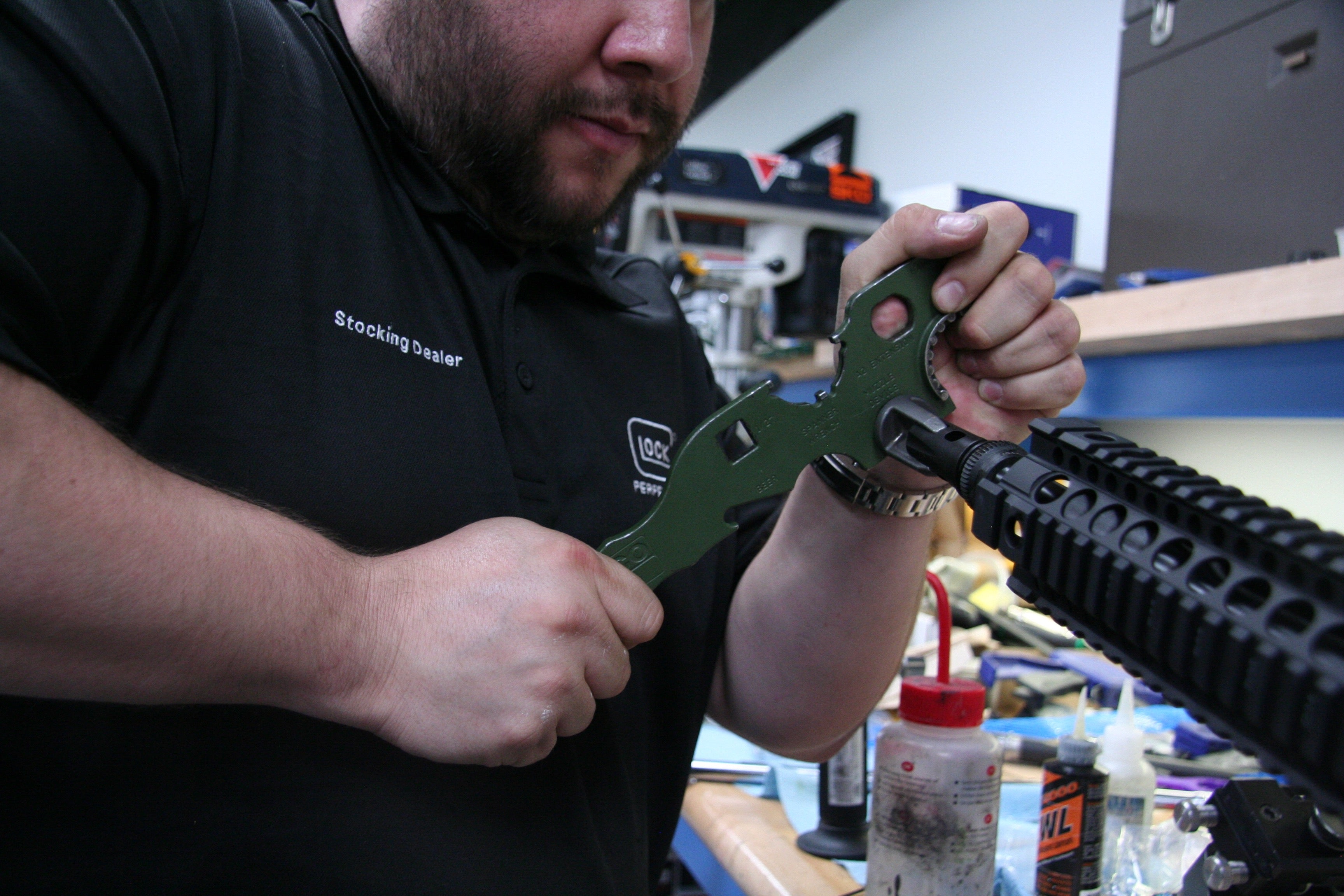 "I was known as a staunch Second-amendment advocate and now everybody thinks that I'm some sort of progressive hipster, that I'm some kind of anti-gun gun dealer."
That was back in 2014. The hubbub has mostly died down now.
"Like I've said and I've said this repeatedly, I'd rather be shot by the thing than sell it again," Raymond said. "I want no part of it."
Loretta Weinberg, the state senator in New Jersey behind the 2002 smart gun law, has offered to repeal the law in exchange for one that would only require gun dealers to offer a smart gun as an option once the technology is available and works. Then New Jersey Governor Chris Christie vetoed her bill in 2016, but Weinberg says she plans to reintroduce it, now that the state has a new governor.
WHYY is your source for fact-based, in-depth journalism and information. As a nonprofit organization, we rely on financial support from readers like you. Please give today.