"Football is just a great sport. You get to come out and prepare with your team and just grind it out and build a relationship with different people."
Will Knight, the supernova of a running back for the Smyrna High School football team, is the embodiment of the philosophy he preaches.
For the last four autumns, fans of the team called the Eagles have forged a special bond with Knight.
He was the player who ran and fought and led Smyrna — and himself — into the Delaware sports history books.
He's a once-in-a-career guy,'' gushed Smyrna head coach Mike Judy. "He's the perfect package of athleticism, you know, work ethic, great character. He's great in the classroom.
"He's been an amazing asset, and I'm just really thankful I got a chance to coach him."
Thankful indeed.
During his storied high school career, the speedy muscular halfback ran for 6,490 yards and scored 199 touchdowns —  nearly three per game. He also scored 936 points, a total that also includes 111 two-point conversions because Smyrna doesn't kick extra points.
All three statistics are all-time Delaware records.
More importantly for the growing former agricultural town, Knight also lifted Smyrna, which had never been a football contender, to three straight Delaware Division I championships.
Winning such lofty honors would lead many kids to carry themselves with a serious swagger. Yet when the superstar spoke to WHYY after his final, triumphant high school game, one in which he nearly singlehandedly carried the team to its third title, he was typically humble.
"I'm honored to be able to play for Smyrna High School football,'' Knight said. "To be able to play with the team. They changed my life and my mindset.
"They taught me to never be satisfied with failure and just strive at everything with the best you can."
'Puts other people in front of him'
That's what Knight has always done.
Fate continues to haunt him and his family. But Knight has worked tirelessly to overcome hardship and heartbreak as a good son, brother, student, teammate.
Through it all, his modesty has become legendary.
"He's just awesome. Doesn't play the football star at all,'' said Whitney Reed, a Smyrna social studies teacher and cheerleading coach, before December's state title game against crosstown rival Middletown. "He's very uncomfortable when you make him the center of attention."
"Out here it's a different story,'' Reed said, pointing to the field where Knight was warming up for his final gridiron battle. But "in the classroom at school, he's just Will."
Sarah Bell, another Smyrna teacher, agreed.
"He is 'Yes ma'am, Yes sir,' " Bell said. "He's very polite. He puts other people in front of him. He's not a kid who likes the spotlight."
Eric Bayne, a Smyrna assistant coach who knows the Knight family, called Knight a selfless kid.
"Not only on the field does he give everything he has but off the field too,'' said Bayne, a correctional officer at the nearby state prison. "He does a lot of things with Special Olympics and giving back to the community."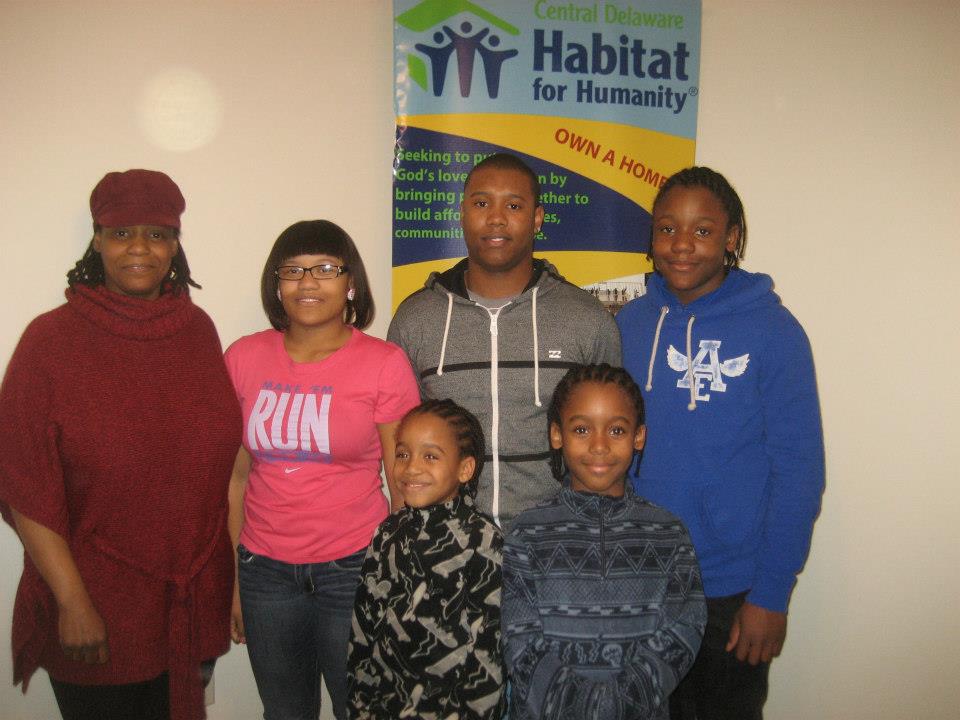 So what makes Will Knight run?
It starts at home, where Knight, the third of five children from a broken family, was raised in poverty by his mother, Yolanda. His family's economic status put him in stark contrast with most of his teammates and classmates, many of whom moved to the growing town to buy affordable rural-suburban homes in recent years.
But Yolanda showed her four sons and daughter how to prevail, earning a college degree. She moved the family from public housing and became a homeowner with the help of Habitat for Humanity.
And she was always there to cheer their athletic endeavors.
"I look up to her, and I'm proud of her because of how strong she is,'' Knight said during a recent interview at school.
"She's very supportive and works countless hours, just nonstop working and making sure we're OK and having everything we need."
Before Knight's final high school game, Yolanda said she always knew her second son enjoyed football. His success, though, is almost overwhelming.
"Him and his other brothers used to go out on the field in the backyard of our home and they used to just throw the ball around,'' she recalled.
"I just never knew that it would grow to be such a big surprise like this."
Gridiron warrior leads Smyrna to 3 straight titles
On the gridiron, Knight is a true warrior. WHYY attended three of Smyrna's games this year. In each, he was felled by injury or illness, but he always returned to carry the offensive load.
In a key win over Salesianum in November, with the playoffs at stake, Knight raced for three touchdowns of more than 80 yards.
In the grand finale in December against Middletown, he scored three touchdowns and passed for another as the Eagles took the state title to complete their three-peat.
His 79-yard TD burst in the fourth quarter clinched the victory, and, at the end, Judy even put Knight in at quarterback to protect the ball and seal the win.
As usual, afterward Knight thanked his supporting cast. And they returned the favor.
"We always say look to the guy on the left and the right of you. We looked at Will,'' standout lineman Mike Carrow said. "He's the best leader I've ever had on a football team, baseball team, any type of sport."
Several colleges recruited Knight, though not major programs like Alabama or Ohio State. And though he initially committed to the University of Delaware, Knight ultimately chose Old Dominion in Norfolk, Virginia.
He announced his college choice on Dec. 20 in the Smyrna gym. Knight was surrounded by his adoring family, including older brother, Wade, also a former Smyrna athlete.
"This is mainly for mom so she doesn't have to pay for college,'' Knight said about the full scholarship from the podium, turning to Yolanda in the seat next to him. "This is for you, mom."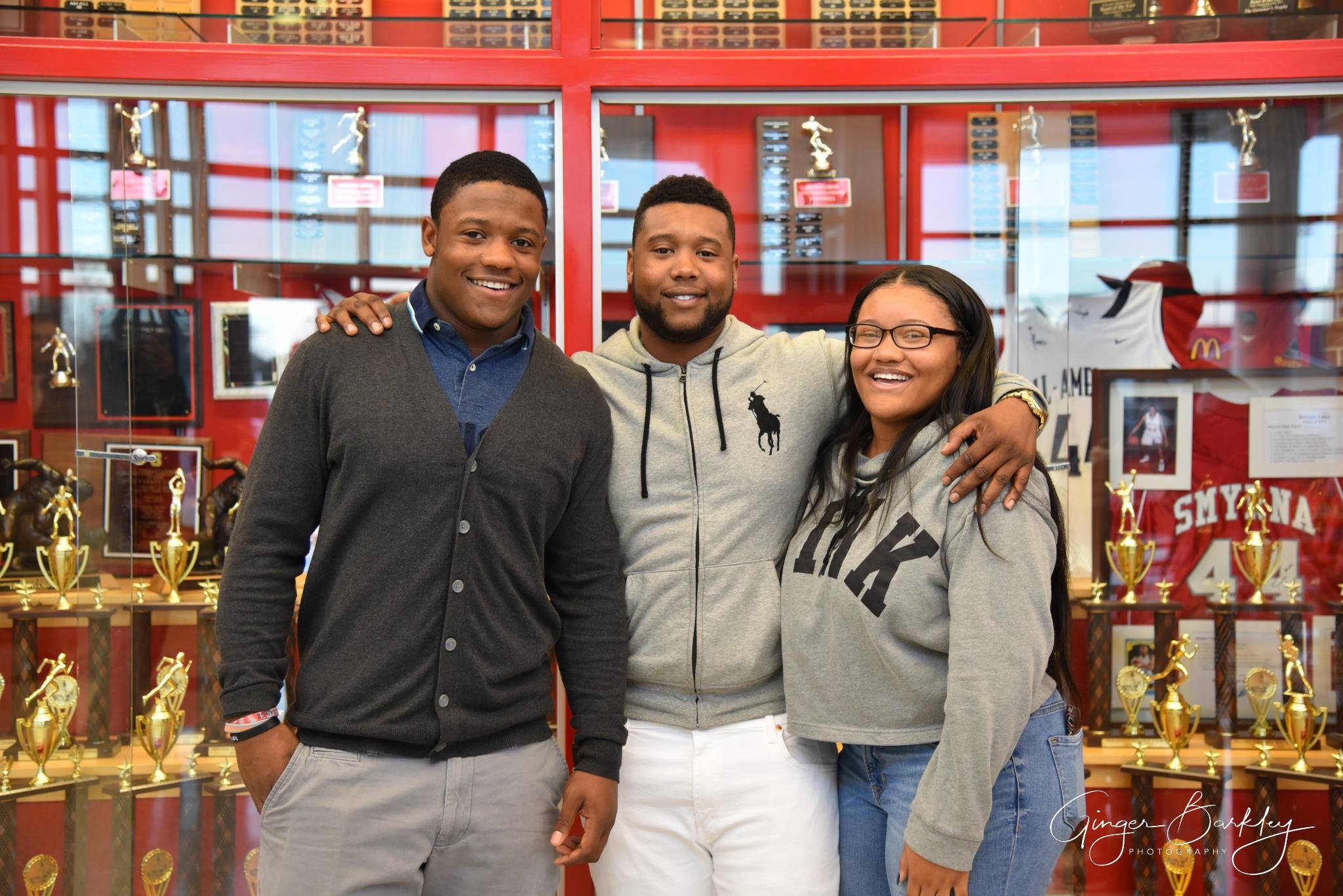 Tragic end to happiest of days
Yet that day — just five days before Christmas — ended in tragedy and tears.
About 8:30 p.m., Wade Knight was speeding on a back road near Smyrna when he lost control of his 2001 Lexus sedan and struck several trees.
The 22-year-old who ran his own a moving company was pronounced dead at the scene.
"That day. It's not a day, we'll ever forget,'' Judy said, struggling to find the right words.
"It's the ultimate swing in emotions. We're happy for him, and we have the celebration and, then, for tragedy to strike like that was a rough … that was a rough, break."
The Smyrna community rallied around the Knights, helping raise money for his funeral. Friends and family made a memorial at the accident site to Wade.
'He'll always be with me'
When WHYY interviewed Knight at school last month, we agreed not to ask about his brother's death. His family and school administrators said it would be too painful.
But Knight, who wears a medallion with his beaming brother's photo, brought up Wade while showing his tattoos, including one dedicated to his big brother.
"There's two stars out there, so I have a hashtag I made for him. It's #ForeverLiveBobo, which I got on the back of my arm and then I got two goals,'' said Knight.
"So his goal was to make his moving business a multibillionaire business, so that's going to continue to happen. We're not going to let that die.
"And my goal is to get to the NFL, so it's two stars and one reaching to always remind me that he'll always be with me."
Knight will try to draw strength from his lost brother, on and off the field.
He wants to major in physical therapy in college. And if he doesn't become a pro football player, he hopes to work in a sports-related field.
But no matter what, the humble superstar will keep running, striving to reach the end zone.
WHYY is your source for fact-based, in-depth journalism and information. As a nonprofit organization, we rely on financial support from readers like you. Please give today.