Should medical schools require a standardized test for admission?
Listen
13:38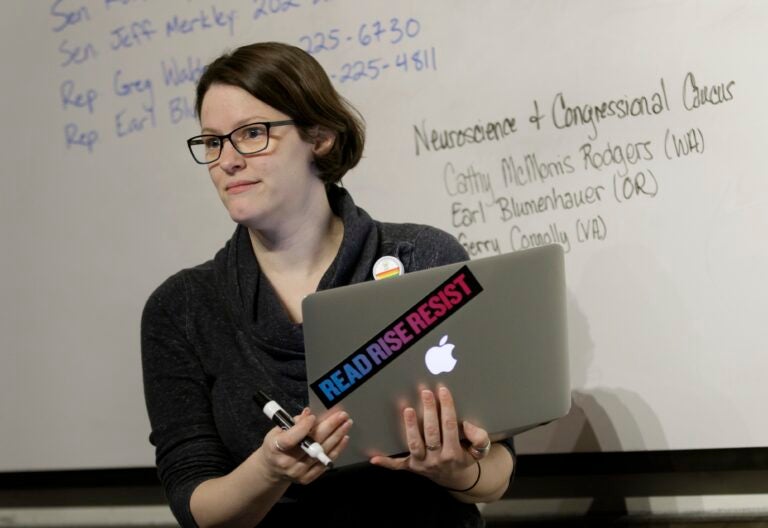 This story is from The Pulse, a weekly health and science podcast.
Subscribe on Apple Podcasts, Spotify or wherever you get your podcasts.
---
Mollie Marr dreamed of being an actor, a director, and a writer, so she studied theater and psychology in New York City. She had a busy schedule: Her parents could not pay for her university education, so she supported herself with multiple part-time jobs. She worked as an office assistant, a production technician, and a film projectionist at a campus film center.
In her senior year, she took a neuroscience class to fulfill a requirement, which got her interested in science and medicine. She decided to volunteer in the emergency department of a hospital early on Saturday mornings, thinking she wouldn't get up for something she didn't enjoy.
Theatre to ER can seem like a big shift. But she loved it.
She remembers one patient in particular, whom she saw in the hospital several times.
"I saw him on the street one time, he was also experiencing homelessness, and he recognized me, and he said, 'Hey, Doc.' And he smiled, and he said, 'I'm always going to look out for you.' And I felt the same care for him."
Marr decided to apply for medical school, which meant years of science courses, on top of working as a research coordinator, three other part-time jobs, and volunteering in the ER.
"I didn't feel like I had a choice … I had to work, and I was OK doing the hard work, because I felt like it was for the right reason."
To apply for medical school, Marr also had to take the Medical College Admission Test, or MCAT, a standardized test many schools require. She enrolled in a weekend prep course and took the exam.
Toward the end of it, there was a fire alarm. She could cancel, but thought she might not have the time and money to retake the test. So she kept going.  She scored 28 out of 45; her faculty advisers and peers told her to aim for 30.
"I was like: I'm two points away, I have a lot of clinical volunteering experience, I have great research experience, I'm really passionate, I want to do this, let's go."
She got a few interviews, got on some waitlists, but got no offers.
One of her jobs, which had been grant-funded, was eliminated when a grant ended. Her roommate moved to a new apartment. She was out of a job and a place to live.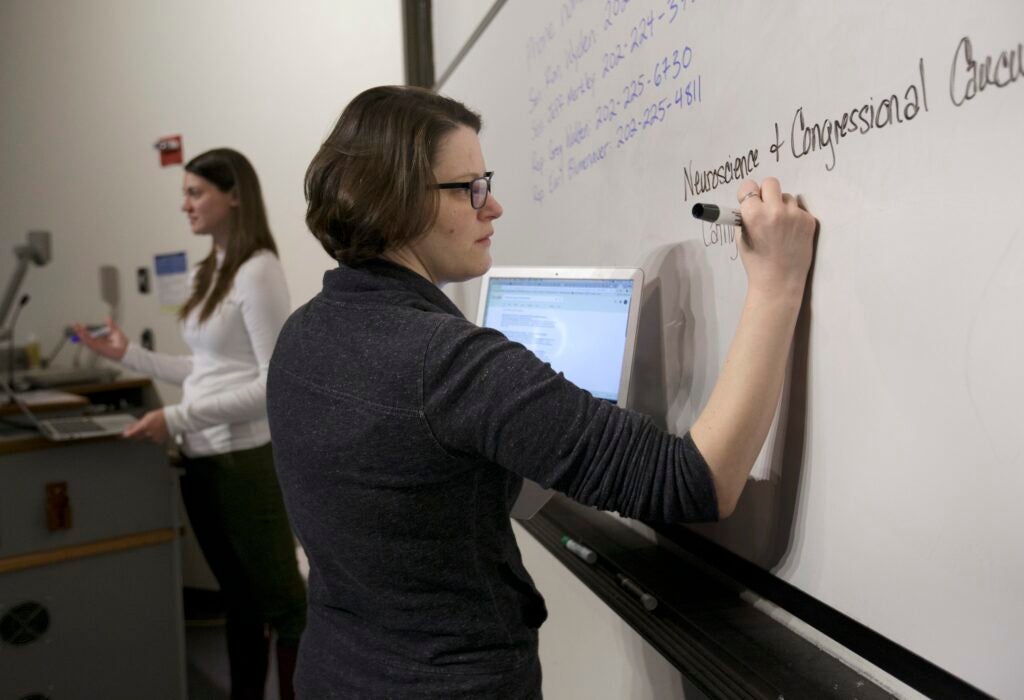 She moved to Chicago with a friend, struggled to find work, and during this time had to take the MCAT again to stay on top of application deadlines.
She looked for test sites that had the dates she needed, and only found one in Oregon. Marr scraped together money for a cheap flight and hotel, and flew to Oregon the night before the exam. She didn't consider how the time difference might affect her the night before the exam.
She got a 27, one point lower than last time, and did not bother applying with that score.
She took the test again in Chicago, and scored 29, but still got no offers.
Now, Marr had another deadline: The science courses she took would expire, and she did not have money for more tuition. She decided to try again.
"I didn't tell people, because pretty much everyone had given up on me at this point," Marr said. "The first time you reapply, people are like, 'That's great, you're tenacious, you can do it, fight for it.' And then the second time you reapply, people are like, 'Well, you know, maybe if you're struggling with this exam, you're not really meant for medical school, maybe that's a sign.' And then by the third time, people just don't support you. All the conversations I had during that time were about what my Plan B was."
She took the MCAT a fourth time, and scored 29 out of 45 again, despite doing exceptionally well in two sections.
"Not even one point better. I was so bummed; I was so upset."
But this was her last chance. She had to apply with this score.
Finally, some schools offered her a place, and Marr is now in the sixth year of an M.D./Ph.D. program.
"I don't normally share the whole story, because there's a certain amount of shame about not being able to do it," she said. "I feel like surely if I work hard enough or try hard enough, or keep trying I should have been able to do better, I felt like it was a reflection on my intelligence."
Is the MCAT worth it for anybody?
The MCAT was a financial obstacle: Marr had to work and could not afford expensive prep courses that can cost thousands of dollars.
During the pandemic, medical schools, including Stanford and the University of Washington, stopped requiring MCAT scores from applicants. This reignited an ongoing debate: Does the exam really help when it comes to choosing future doctors, or is it just another barrier that keeps out students who can't afford expensive prep courses and tutors?
The Association of American Medical Colleges, which develops and administers the MCAT, has research illustrating the financial barriers to medical school: In the past three decades or so, more than 70% of medical school students come from families that, in 2016 terms, made more than $74,000 a year.
The AAMC said the test is a standard way to ensure that people applying to medical school know the science they will need to succeed, because people apply to medical schools from all kinds of backgrounds and schools. A spokesperson also cited research showing an MCAT score predicts performance in medical school course work, exams, and graduating on time.
However, most medical school students graduate on time anyway. There is also research showing that students who get into medical school on a parallel track, without taking the MCAT or other premed requirements, do just as well.
The MCAT may not be useful enough to justify keeping this barrier to medical school, said Amy Oxentenko, chair of internal medicine at the Mayo Clinic in Arizona.
"Having a high test score is not synonymous with being a great physician," she said. "You might have a student who scores very high who just does not perform very well clinically or bedside at all. And on the other hand, I've seen people who have low test scores who are phenomenal physicians, so I just don't think it's predictive."
Inginia Genao, associate professor of medicine at Yale, said she still remembers a student with a Ph.D. in biomedical engineering who did not do well on the MCAT, despite two attempts and a loan for review courses.
"That student … is now not a physician … specifically because of that test," Genao said. "There are so many students … who after a while [are] just saying: 'This is not going to work out,' and they give up."
Two researchers working with the AAMC recently argued that, because of structural racism in the United States, a barrier that keeps out the poor, like the MCAT, would also keep out historically marginalized groups: There's nothing in the content of the exam that keeps out particular groups. Rather, a long history of discriminatory policies in the U.S., like housing segregation and differences in access to good public education, lead to more disparities in terms of school admissions, job opportunities, and generational wealth.
Javarro Russell, senior director for admissions testing at the AAMC, said he understands this argument.
"As an African American, I recall, as even as a young boy, looking at my test scores from state tests and wondering what was different about me? That I wasn't performing at the higher levels of those state tests."
But he said that's not the fault of the test.
"A useful way to consider this is thinking about the MCAT as a thermometer measuring the temperature. We do not critique the thermometer because of the weather, rather we adjust our conditions to obtain comfort," he said.
"The MCAT reflects the educational achievement of those interested in medical education. Unfortunately, structural racism in this country has adversely impacted opportunities to achieve for underrepresented minorities in medical education. But instead of addressing the complexities of providing more opportunity, it's much easier to blame the test, or in this case the thermometer, for telling me what the weather is."
Even without the MCAT, Russell said, people with means will always find ways to get ahead, so medical schools might as well have more information.
In a strange and tragic way, the COVID-19 pandemic created an ideal natural experiment: Some schools did not require the MCAT in 2020; others did.
A few years from now, people can study the medical school graduates and answer the central question in this debate: Does the MCAT lead to better doctors?
---
Support for WHYY's coverage on health equity issues comes from the Commonwealth Fund.