Philadelphia DA drops 50 marijuana-possession cases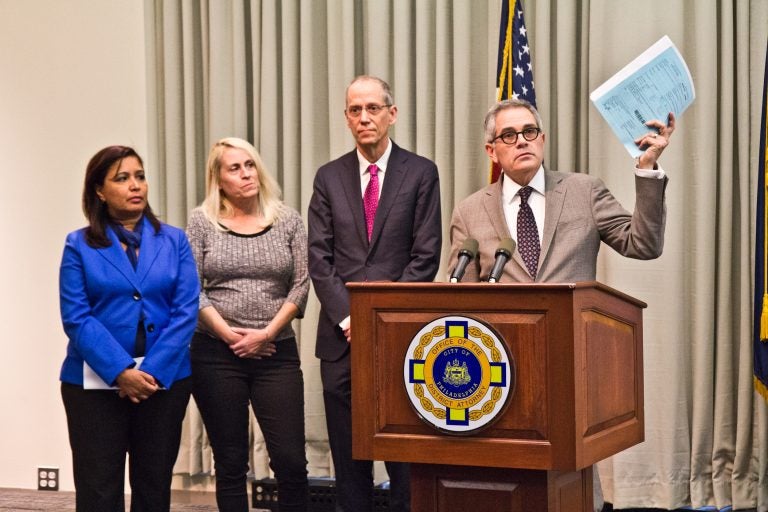 Philadelphia's new district attorney has recently dropped more than 50 marijuana-possession cases.
Top prosecutor Larry Krasner told reporters Thursday that his office tossed the cases earlier this week after noticing a spike in marijuana arrests. He said it was the right thing to do and that his office could use those resources to prosecute murder cases.
Most people who are caught in the city with small amounts of marijuana receive citations, but Krasner said that some are still being charged with misdemeanors. He said he'll drop those cases and won't prosecute people for having small amounts of pot.
"What we're talking about is the 10 percent or so that are charged, as they used to be, as misdemeanors in court," he said. "We are going to tell them to drop any cases that are simply marijuana possession — not selling, not possession with the intent to deliver."
Krasner said he has spoken to Police Commissioner Richard Ross.
Ross "understands if police want to do more than walk away, they can bring citations and follow that process."
The fine for possessing marijuana is $25; $100 if you are caught smoking it in public.
Krasner worked for years in Philadelphia as a civil rights attorney known for suing the police department. He took office in January.
WHYY reporter Tom MacDonald contributed to this story.
WHYY is your source for fact-based, in-depth journalism and information. As a nonprofit organization, we rely on financial support from readers like you. Please give today.