Krill-seeking in Antarctica
Listen
5:40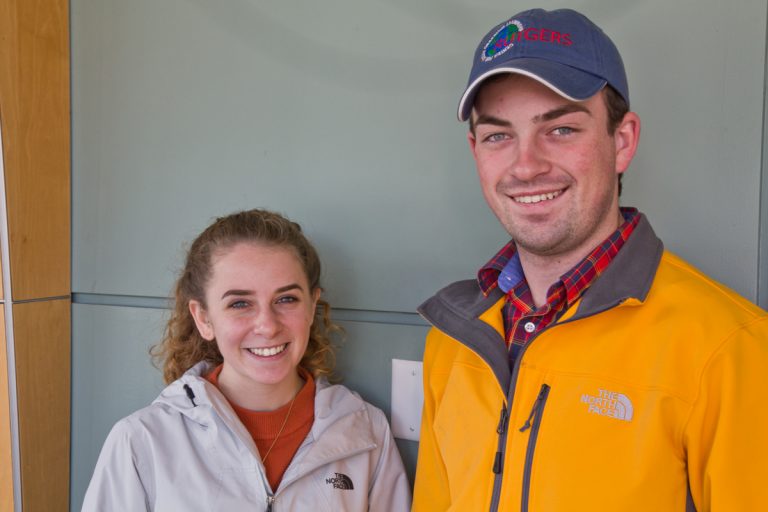 Heading south over the holidays?  It's doubtful you'll be going as far south as Rutgers University seniors Taylor Dodge and Steven Weber.  They're headed to Antarctica to study the effects of climate change on the food chain.
Specifically, they're going to be studying krill.
"Basically, as you have a warming climate, you're going to be getting a shift in the range of the species," said Weber.  "So the krill serves as a food source for both penguins as well as various whale species that come down to the Antarctic.  And as the temperatures change, you're going to be getting more of a polar shift of that distribution, and that affects the populations of penguins and the whales, because they have to change their foraging patterns."
Dodge and Weber are part of the Long Term Ecological Research Project, which has been sending teams of students and scientists to Antarctica for more than 20 years to catalog changes in the ecology on the continent. Dodge will spend 12 weeks on the continent, while Weber will be there for six weeks.
As for communications with home, Dodge said that will be a bit more basic than usual.
"You have email access … and they also have a phone.  I don't know how often you can use it.  I'm assuming not often," she said.
Weber and Dodge said the program will provide most of their outerwear. And, since it's summer in Antarctica, temperatures may only be as low as the single digits — not much colder than a frosty winter day in New Jersey.
The students will work in eight-hour shifts, and opportunities for recreation during off hours are limited.
"I think they have TV rooms.  You can watch TV.  You bring books, bring lots of books.  And they have a gym there too," Dodge said.
Dodge was turned on to field research during a high school class.
An ecology teacher "would always take us on field trips," she said. "And I talk to students now, they never had that chance in high school, but she taught us how to do field sampling, and it was just that exposure."
Weber, who is also in the U.S. Coast Guard, was hooked after a lecture on Antarctica freshman year of college.
"I basically fell in love with it.  It's an amazing opportunity, and I just was really happy that I was granted the opportunity to take advantage of it," he said.
WHYY is your source for fact-based, in-depth journalism and information. As a nonprofit organization, we rely on financial support from readers like you. Please give today.