Philly region's Korean community greets summit with high hopes, low expectations
Listen
3:03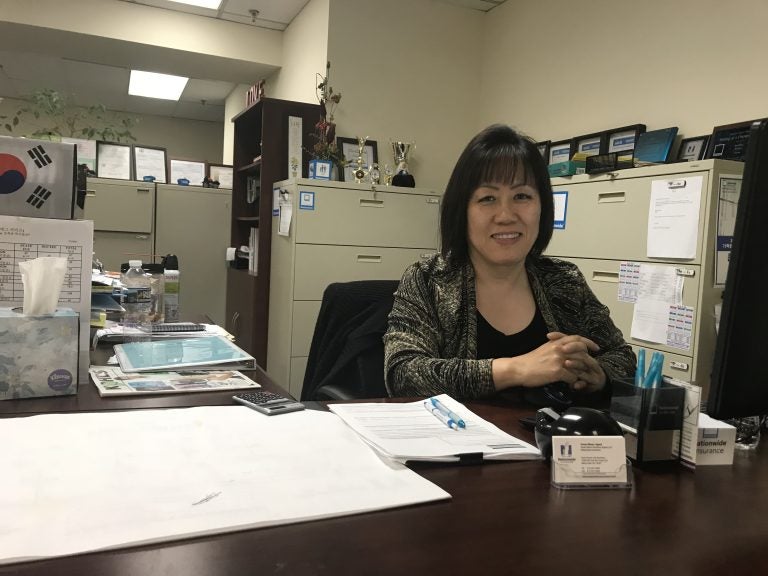 "Cautiously optimistic."
That's the sentiment shared by some of the tens of thousands of Koreans in the Philadelphia region as President Donald Trump and North Korean leader Kim Jong Un, two world leaders known for their hot tempers, convene for an unprecedented meeting in Singapore.
After more than 60 years of armistice — but no peace — between North and South Korea, and hostility from the North toward the U.S., the tantalizing idea that tensions may finally ease holds great appeal.
Bok Won Kang, officer for civil affairs with the Korean American Association of Greater Philadelphia, said when he went to church on Sunday "everyone was talking about the summit meeting."
And, since they were in church, "We prayed so we would have a good result."
In the 1960s and 1970s, Koreans started moving to the Philadelphia region in large numbers, after the U.S. lifted restrictions on immigration from Asia. Korean enclaves sprang up in Olney and West Philadelphia; Cheltenham, Montgomery County; and Cherry Hill, New Jersey.
In 2015, the Philadelphia metro area ranked eighth in the country for Korean immigrants, numbering more than 40,000, according to the Pew Research Center.
Kang said he has high hopes for the Trump-Kim meeting, but he is keeping his expectations low — because talks with North Korea in the past have not produced lasting peace.
"That's always what happened. They said it, and then they never did like what they promised," he said.
The gulf between North Korea and the U.S. — and North and South Korea — stems from the layered conflicts of the Cold War and the Korean War. North Korea started the war by invading the South, and it has continued to take an aggressive stance ever since. The end of outright hostility between North and South Korea, with an armistice in 1953, also solidified the existence of two neighboring but separate societies on the Korean peninsula. 
"The idea of unifying a country so vastly different in terms of their political system, culture, education and health is a really daunting task," said Philadelphia Councilman David Oh, who is Korean-American. The war also separated families, including some of Oh's relatives, sealing them on separate sides of the border.
"My uncle was separated from his wife and children and never saw them again," he said.
Many people died waiting for diplomacy to reunite their families. Against that backdrop, any talks between North Korea and the U.S. can be seen as positive.
"For Korean-Americans, this is a hopeful event," said Oh. "The impression I get from almost everybody, at least in the Korean community, is one of cautious optimism, hopefulness, and a prayerful support of the possible outcome."
While peace and denuclearization may be the stated long-term goals of the talks, several members of the Korean community mentioned alleviating poverty in North Korea and making it easier for families to cross the border to visit relatives as two other worthy goals.
The X-factor is what these two particular leaders, who in the past seemed to flirt with nuclear war, can achieve.
At a shopping center in Elkins Park dominated by Korean-owned businesses, insurance agent Susan Moon said she thinks the rogue nature of the two volatile leaders helped break down the longstanding chill between the U.S. and North Korea.
"Because of Trump, because of who he is, I think it's working this time around," she said.
Neighboring business owner Jessica Kim isn't so sure.
Kim and Trump "are both kind of erratic, so I don't know if anything is going to happen, like, concrete."
Her mom, Jeung-Eun Kim, who came to the United States in the 1980s, broke in with a comment in Korean.
Her daughter translates: "Nothing is going to change drastically, is what she's saying, everything is going to be a step-by-step process."
WHYY is your source for fact-based, in-depth journalism and information. As a nonprofit organization, we rely on financial support from readers like you. Please give today.