Democrat to take on Fitzpatrick in Pa.'s 8th District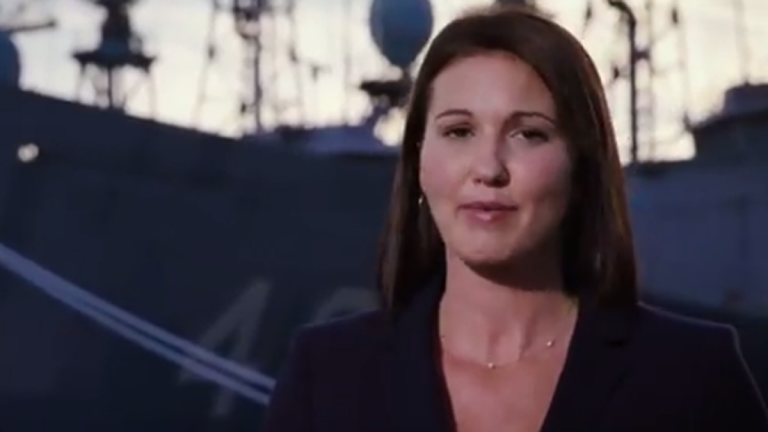 A Democrat has emerged to take on Republican Congressman Brian Fitzpatrick in Bucks County, Pennsylvania. Rachel Reddick, a 33-year old attorney and six-year veteran of the Navy, said she'll run in the Democratic primary next spring for the 8th Congressional District.
The seat, centered in Bucks County, has drawn national attention as a swing district.
But last year, Fitzpatrick won a convincing 9-point victory to capture the seat vacated by his brother, Mike, and Democrats have struggled to find a candidate for next year's election.
Six Democrats have announced plans to run in the 7th District in the western suburbs, a seat held by Republican Pat Meehan, but Reddick is the first Democrat to announce for the 8th.
"Washington isn't delivering for Bucks County families, and, with so much at stake, I had to step up," Reddick said in her announcement.
Reddick attended Temple University and then spent a year as an advocate for survivors of domestic abuse. She went to law school at Rutgers and joined the Navy as a judge advocate general or JAG. She spent six years on active duty, including a 2013 deployment on an amphibious warship in the Pacific.
Reddick acknowledged in a phone interview she's a newcomer to politics.
"I don't have any political experience," Reddick said. "I've never run for office before, but I think people are tired of politicians."
Asked for a policy priority, Reddick cited health care as a critical issue and said she wants universal access at affordable cost.
Does that mean a single-payer system?
"I'm willing to look at any option that reduces cost and increases coverage," she said. "I think one interesting option on the table right now is 'Medicare for all.' But we're just getting started here and I'd love to hear from the people of this district."
Reddick starts without any of the conventional assets of political campaigns – money, name recognition, and endorsements.
The district is rated by the Cook Political Report as "lean Republican," but the general election of 2018 is still more than a year away and a lot can transpire in Washington.
If there's a strong Democratic tide next year, her move could look prescient.
Reddick says she's just continuing a legacy of public service – her father and grandfather both served in the Navy.
Spokesman Mike Barley issued a statement on behalf of the Fitzpatrick campaign saying that "we welcome her to Pennsylvania and wish her well in her new residence."
Reddick recently moved back to Bucks County, where she said her family has resided for three generations, when she finished active duty in the Navy.
The Fitzpatrick campaign comment seems an odd dig at Reddick, since Fitzpatrick spent years outside the area as an FBI agent before moving back to run for his brother's congressional seat last year.
When the issue was raised at a debate last year, Fitzpatrick called it "the ultimate insult to anybody that leaves their hometown in order to serve their country."
Barley said Fitzpatrick will focus on his work and "will not be engaging in campaign discussions until the campaign season begins next year."