Quaaludes, supporting witnesses, and payouts: Judge hears arguments on which evidence to allow in Cosby retrial
Jury selection starts Monday, ahead of a new trial date of April 9.
Listen
6:43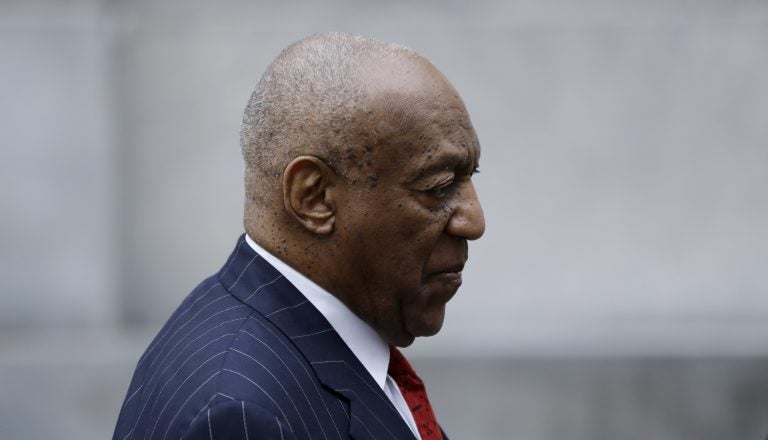 On Friday, attorneys heard a slew of arguments for evidence to be allowed into Bill Cosby's criminal sexual assault retrial in April, including sworn statements Cosby made about getting quaaludes to give women he wanted to have sex with in the 1970s.
Prosecutor Stewart Ryan said these excerpts show Cosby knew the effects of drugs similar to those used during the 2004 alleged assault in question.
"It's a drug kids, young people, were using to party with," said defense attorney Becky James. "Whatever people were doing with quaaludes back in the 1970s doesn't have any bearing on his knowledge."
Cosby faces three counts of aggravated indecent assault arising from a 2004 encounter at his home in Cheltenham Township. Constand alleges Cosby, who she met through his work as a booster at Temple University, gave her three pills which knocked her out in order to have unwanted sexual contact with her. The initial trial in June 2017 ended with a hung jury.
Judge Steven O'Neill said he may not rule on some evidence until the new trial gets underway, but he will rule on two crucial issues in advance: whether Marguerite "Margo" Jackson will be allowed to testify for Bill Cosby's defense, and whether or not a copy of the 2006 civil settlement between Cosby and the complainant, Andrea Constand, will be entered as evidence.
Constand and Jackson both worked for Temple University's basketball program during the early 2000s. Jackson plans to testify that Constand once said she could claim she was sexually assaulted, "file charges and get money to go to school and open a business," according to a defense motion. Prosecutors argue that Jackson's statement is not credible because it came to light 13 years after the alleged assault.
The defense, led by California-based lawyer Tom Mesereau, has shifted strategy since the first trial. Initial arguments painting the relationship between Constand and Cosby as consensual and romantic have given way to arguments that Constand planned to entrap Cosby in order to get a big payout. Information from the 2006 civil settlement agreement will show "just how greedy" Constand is, said Mesereau during a hearing earlier this month. The prosecutors hope to use the settlement to show Cosby had a guilty conscience and was trying to cover his tracks.
Prosecutors also want to have the option to call 14 witnesses to support the accounts of five accusers, in addition to Constand, who will testify that Cosby drugged and sexually assaulted them, too. Judge O'Neill expressed concerns that many additional corroborating witnesses would stretch out the trial with five "mini trials."
Jury selection starts Monday, ahead of a new trial date of April 9.
WHYY is your source for fact-based, in-depth journalism and information. As a nonprofit organization, we rely on financial support from readers like you. Please give today.