Philly's music scene is always changing, and WHYY is keeping up. 
The Local Music Project spotlights Philadelphia-area musicians by playing their music on air.  Find out more about the artists and their music here.
Questions?  Please contact us at localmusic@whyy.org
Please check back regularly to see when we'll be accepting submissions again.
---
The artists:
Allegra
Front person Allegra Eidinger is a native of the Philadelphia suburbs who has found a home amongst other local, queer-fronted DIY bands in West Philly house venues and basements.
Connect: Bandcamp / Facebook / Twitter
---
Chipocrite
Chipocrite uses original Nintendo Game Boys, often accompanied by guitar, bass, drums and/or other lo-fi sequencers, to create his compositions.  Since emerging from the Philadelphia chip scene just a few years ago, he has taken the stage at numerous performance spaces around the country.
Connect: Website / Bandcamp / Facebook / Twitter
---
Darla
Darla is an 8-piece experimental funk group formed in 2014 in Philadelphia.  The Darla sound is influenced by their origins in the Philly basement rock scene and the funk and jazz of the 1970s.
Connect: Website / Facebook / Twitter / Instagram / YouTube
---
Greg Davis
Greg Davis is a Philadelphia native who began playing guitar at age 8 and teaching guitar at 14.  He has been a member of many Philly-based groups including In The Pocket, Beru Revue, and Crosstown Traffic.
Connect: Website
---
Patrick De Caumette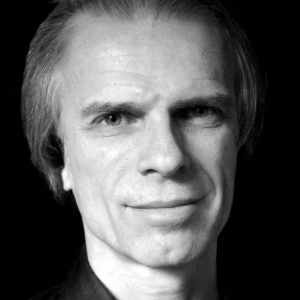 Patrick De Caumette is an Emmy winning composer, audio director and music supervisor who creates original scores for the film, TV, video game and advertising industries.
Connect: Vimeo / Bandcamp / Soundcloud
---
Jessica Graae
Jessica Graae is a folk singer-songwriter who celebrated the release of her second album "Sea Dream" with a show at World Café Live in Philadelphia.  Nominated for ten WSTW Hometown Hero Homey Awards, Jessica is a 2013 Philadelphia Folk Factory contest winner and a finalist in the 2012 and 2014 Delmarva Folk Hero contests.  
Connect: Website / Soundcloud / Bandcamp / Facebook / Twitter
---
Grimace Federation
Grimace Federation, a post-rock/kraut-rock/pysch-synth band, is the creator of many instrumentals behind Aesop Rock's flow.  The group was founded on "a need to shift sound, vast musical influences and free-form improv sessions." (Grimace Federation)
---
Cliff Hillis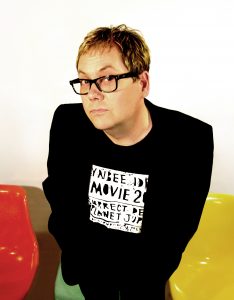 Singer-songwriter Cliff Hillis is celebrating the release of his six-song EP "Many Happy Returns" through San Francisco's TallBoy Records. The title refers to Hillis revisiting his pop roots.
Connect: Website / Label / Facebook
---
Jasper Quartet
Philadelphia's Jasper String Quartet is the Professional Quartet in Residence at Temple University's Center for Gifted Young Musicians.  "The Jaspers… match their sounds perfectly, as if each swelling chord were coming out of a single, impossibly well-tuned organ, instead of four distinct instruments." (New Haven Advocate)
---
Nick Lauria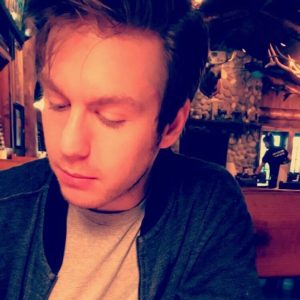 Nick Lauria is a musician and composer from South Jersey, who has taught keyboard and composition at The School Of Rock in Cherry Hill.  He is also the founder of the pop fusion band, Sexoffice.
---
 Joe Lucia
Joseph Lucia is Dean of Libaries at Temple University and an avid guitar player.  His most recent musical venture is creation of a band of librarian musicians known as Marc Fields & Bad Data.
Connect: Soundcloud / Twitter
---
Minas
Featuring core members Orlando Haddad and Patricia King, internationally acclaimed Minas performs Brazilian Jazz. 
Connect: Website / Facebook / YouTube
---
Morning River Band

Self described as Philadelphia's premiere pessimists, Morning River Band sings simple songs of doubt, death, and denial for those with broken hearts, broken bodies, and broken minds.
Connect: Website / Bandcamp / Soundcloud / Facebook / Twitter / Instagram
---
Muscle Tough
Muscle Tough is a future funk fusion trio that formed in 2014.  The band has developed a sound that is a heavily improvised blend of modal jazz, funk, and psychedelia. 
Connect: Website / Bandcamp / Facebook / Twitter / Instagram
---
NMLSTYL
Nmlstyl is an electronic musician whose latest album, nmlstyl.concat, blends chip music, vaporwave, prog, EDM, and improvisation influences.
Connect: Bandcamp / Facebook / Twitter
---
Michael O'Reilly
Michael O'Reilly is an Emmy winning producer for the WHYY original production FRIDAY ARTS, and has received multiple Emmy nominations for his original music.  He teaches at Rowan University and at PhillyCAM – the public access channel of Philadelphia.
Connect: Vimeo / Bandcamp / Soundcloud / Instagram
---
Outside Sound Ensemble
The Outside Sound Ensemble is a chamber jazz ensemble that performs original pieces as part of the Philadelphia project, Outside Sound.  The project uses visual artwork created by artists with disabilities as inspiration for musicians.
---
Steve Patruno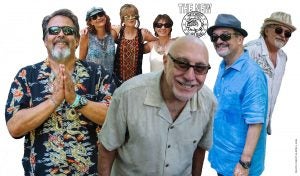 Steve Patruno is the guitarist and vocalist of The New Watchdog Blues Band.
Connect: Facebook
---
Rob Petitti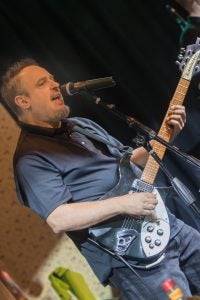 Rob Petitti has been a part of the Philly music scene for 35 years as a solo act, a member of the cover band Waterfall, and as a contributor to Out On The Town entertainment guide.
Connect: Spotify / Facebook / Instagram
---
Phil Rizzo
Phil Rizzo is a New Jersey native who has played bass and guitar in various rock bands of the  Philadelphia and South Jersey music scene.
---
Rosetta
Rosetta recently released their sixth album, Utopioid, which was written as a four piece song cycle.  As their style evolves, "they continue to search for the intersection of heaviness and beauty" in their music.
Connect: Website / Facebook / Twitter / Instagram / YouTube
---
Al Serrani
Al Serrani is a singer-songwriter, multi-instrumentalist, sound engineer, and producer who owns his own sound studio.  He is the founder of the band Armada, for whom he writes original material and plays nearly every instrument.
Connect: Website
---
David Stevens
David Stevens is a contemporary jazz guitarist and producer who got his professional start performing with Philadelphia bands and choirs at the age of 14.
Connect: Website / Facebook / Twitter / Instagram
---
Peter Tang
Peter Tang grew up in Shenyang China, where he studied music.  He now leads a traditional Chinese music ensemble which actively performs in the greater Philadelphia area.
Connect: Website
---
Neil Tapp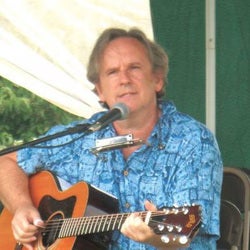 Neil Tapp's guitar playing draws inspiration from the American fingerpicking tradition, highlighting styles from the 1920s to the present day.
Connect: Website
---
Trio Nova
Formed in 1994 as a duo, Trio Nova now performs bossa nova, jazz, and pop songs that combine guitar, bass, drums, and percussion.
---
Timothy Welbeck
Timothy Welbeck is an emcee, attorney, educator, and musician.  He instructs Hip-Hop and Black Culture at Temple University. 
Connect: Website / Facebook  / Twitter / Instagram
---
West Philadelphia Orchestra
With influences ranging from Sun Ra to Bulgarian brass bands, West Philadelphia Orchestra began as a porch jam in West Philly.  The group has continued expanding their repertoire of Eastern European music and has played all over the country, yet WPO's heartbeat is always in Philly: they play every Tuesday night at Franky Bradley's.
Connect: Website  / Label / Facebook
---
Work Drugs
Work Drugs was founded by singers/multi-instrumentalists Thomas Crystal and Benjamin Louisiana.  They play indie pop music inspired by soft rock artists such as Christopher Cross and Donald Fagen.