Will sexual assault allegations sink Kavanaugh's confirmation?
Listen
48:59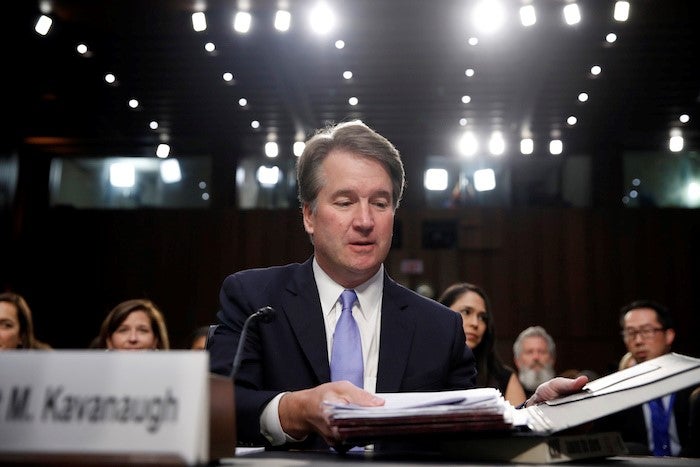 Guests: Scott Detrow, Ron Hosko, Carol Tracy
The sexual assault allegations by Christine Blasey Ford against Supreme Court nominee Brett Kavanaugh have complicated the confirmation hearings. The Senate Judiciary Committee has scheduled a hearing on Monday for Kavanaugh and Ford to testify about the three-decade old assault, but Ford's lawyers are asking for an FBI inquiry before she appears. Republicans have called the allegations a smear campaign and a delay tactic, while Democrats argue that it's in everyone's best interest to uncover the truth. This hour, we'll get an update on this ever-evolving story from SCOTT DETROW, congressional correspondent for NPR. Then, we talk with RON HOSKO, former assistant director of the FBI and president of the Law Enforcement Legal Defense Fund, about what an investigation would look like. And finally, we end the hour discussing the allegations, the public response, and if we've learned anything from the Anita Hill hearings. CAROL TRACY, executive director of the Women's Law Project is our guest.