Youth in Pa. residential institutions unsafe, disconnected, denied quality education
Lack of adequate oversight by the Pennsylvania Department of Human Services has resulted in children being put in harm's way.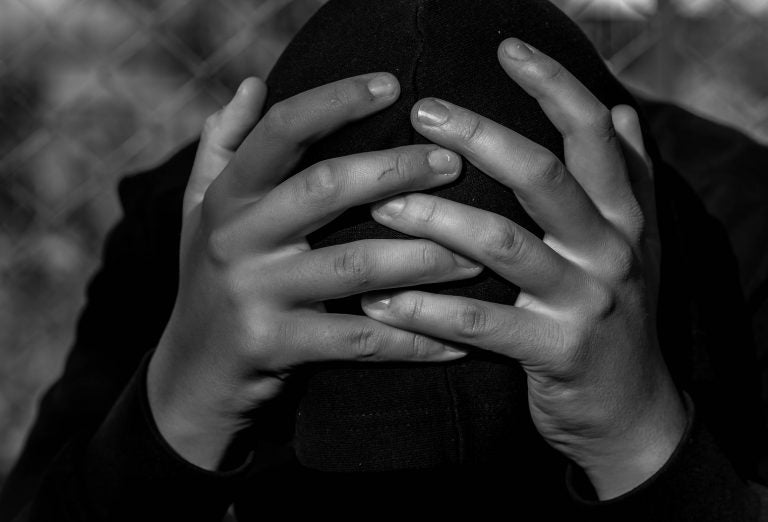 Two recent reports on the plight of more than 3,700 children and youth living in residential facilities across Pennsylvania should provide a wake-up call to anyone who cares about children.
One, Unsafe and Uneducated: Indifference to Dangers in Pennsylvania's Residential Child Welfare Facilities, Education Law Center and Children's Rights, details harrowing experiences of children in group homes, residential treatment facilities, and other Pennsylvania child welfare residential placements.
In Broken Bridges: How Juvenile Placements Cut Off Youth from Communities and Successful Futures, youth advocates in a Juvenile Law Center program describe horrific treatment those young people endured in Pennsylvania juvenile justice facilities.
Both reports call for policy reforms – including dramatically reducing referrals to residential placements to keep youth safe from harm, connected to their support systems, and progressing in school.
Lack of adequate oversight by the Pennsylvania Department of Human Services has resulted in children being put in harm's way. Although 44 percent of residential facilities reviewed in the Unsafe and Uneducated report had repeat violations for physical or sexual abuse by staff or other children, the department continued allowing children to be placed in such facilities.
Youth across the state also faced medical neglect and inappropriate use of restraints, resulting in injury. In cases where facilities are required to submit corrective plans to address maltreatment, the department nearly always approves them, fails to provide real monitoring of the plans' implementation, and rarely imposes penalties on facilities that continue to harm youth.
Youth in these placements also suffer significant and sometimes life-altering educational deprivations. They generally attend private "on-grounds" schools at these facilities, but the Pennsylvania Department of Education fails to provide sufficient oversight of such schools.
The results are unacceptable: Onsite schools typically provide a curriculum far below grade level; rely too heavily on cyber-based learning; lack qualified teachers; provide inadequate special education services; and leave youth without enough academic credits to stay on track to graduation.
Youth of color bear brunt
These harms disproportionately fall on black children and youth, as black children make up more than half of youth in residential facilities due to overpolicing and oversurveillance of communities of color — as well as other persistent policies and practices that hurt black youth, their families, and other youth of color.
Broken Bridges illustrates these themes through the direct experiences of youth. Juveniles for Justice advocates describe oppressive restraints, physical abuse, and solitary confinement in institutional placements. Broken ribs, wounded lips, punches, and burns — all were inflicted by workers responsible for caring for these youth.
If "this happened in a regular school, teachers would be arrested and fired," said one youth.
They endured humiliating strip searches, according to another youth, who said, "I felt violated like I wasn't even a human being anymore."
They received appallingly poor-quality education. "I had to repeat grades when I left the facility because I didn't get the proper work," said a young man. "I feel like I wasted my time for three years."
In story after story, youth made clear not only that the placements are unsafe, but that they yearned for a continued connection to their families and communities. Confining them in an institution cut them off from the supports they most needed.
"When I came home … I was getting all the love that I was missing from my family for all those months that I was away," a young woman noted.
"All young people deserve the opportunity to grow up in safe environments that promote development," said the Broken Bridges report.
Delaying changes means kids suffer
These reports make clear that such institutions serve neither youth nor our communities; instead, they harm and retraumatize children. Pennsylvania should look to jurisdictions that have made dramatic improvements in the face of similar outcomes.
New York drastically reduced its reliance on institutional placements through their "Close to Home" initiative, shifting resources away from large, dangerous, remote institutions to community-based services and programs. And California's successful effort focused on building up a continuum of services to meet kids' needs in family-like settings.
Pennsylvania is well-positioned to follow suit. Allegheny County and Philadelphia's Department of Human Services both have reduced the number of child welfare-involved youth in institutional placements, and a new task force appointed by Philadelphia City Council will be exploring new ways to further reduce reliance on residential placements.
Pennsylvania must build on these efforts to ensure the safety and productive futures of our system-involved youth.
While Broken Bridges and Unsafe and Uneducated rightly call for substantial reductions in institutional care, the reports also urge reforms inside to ensure that youth who remain in institutions are physically safe, free from further abuse and trauma, closely connected to families, and receive a high-quality education.
Pennsylvania's departments of Health Services and Education must provide greater oversight, monitoring, and prompt corrective action. They must ensure that youth can attend local schools rather than inadequate on-grounds educational programs.
They must track data on racial and ethnic disparities, disability, sexual orientation, and gender identity and expression — ensuring that policies and practices promote equity. And all state and local agencies must take immediate action whenever any youth suffers harm.
For too long, policymakers have ignored or trivialized the concerns highlighted in these reports. But while we delay reform, youth are suffering. Policymakers and legislators must listen and take action now.
Kate Burdick is a senior attorney at Juvenile Law Center. Maura McInerney is the legal director at the Education Law Center.
WHYY is your source for fact-based, in-depth journalism and information. As a nonprofit organization, we rely on financial support from readers like you. Please give today.