Yeadon's embattled police department has a new chief. What will he bring to the table?
Yeadon Borough recently swore in Henry Giammarco Jr. as its new police chief. The borough's top officials said their feud is behind them and hope this will be a fresh start.
Got a question about life in Philly's suburbs? Our suburban reporters want to hear from you! Ask us a question or send an idea for a story you think we should cover.
Henry Giammarco Jr. almost lost his composure just days into his new job.
The receptionist of the Yeadon Borough Police Department handed him a letter from the Office of the Governor of Pennsylvania — it was a proclamation from Gov. Josh Shapiro, thanking him for his years of service as his protection detail. He still can't believe he was chosen.
"I was excited. You could have knocked me down with a feather. It's something that throughout the many years I got into leadership roles, I kept working to the next level, to the next level, and Yeadon's a great department," Giammarco said.
After a year of infighting between borough officials, heavily publicized litigation, and the tragic deaths of two people in police custody, Yeadon finally has a new police chief in Giammarco.
Borough officials tapped Giammarco out of more than 40 applicants to turn around the embattled department.
"This is something I can build on. I truly believe it has the necessary components and it just needs that leadership to take it to the next level. And I'm hoping it's going to be the premier law enforcement agency within the Delaware County Sector 4 area," Giammarco said.
The borough's elected leaders swore in Giammarco on Jan. 31 before a crowded room of residents and stakeholders from across Delaware County.
Before he came to Yeadon, Giammarco was the senior supervisory special agent for the state attorney general's office. He also previously worked as a patrol officer for the Philadelphia Police Department.
"I think that his vast background at different levels of government and law enforcement was very valuable because he comes with a lot of experience — multi-level, multifaceted experience — which I think would serve him well in this role," Mayor Rohan Hepkins said.
Giammarco, 50, the son of longtime Democratic state Rep. Henry Giammarco, holds two master's degrees and is working to earn a doctorate in criminal justice from Northcentral University.
Borough officials said that isn't what necessarily set him apart from the other candidates.
"He topped the bill for one particular reason: The fact that he came into Yeadon while we were still in the interviewing process, selection process, and he met local businesses, he introduced himself. He told them that he was in the running to become our new police chief. That, we were not aware of. So in other words, he went the extra mile. He demonstrated what community policing is like," Council President Sharon Council-Harris said.
She said she's excited about the level of collaboration that went into hiring Giammarco.
"We're looking forward to a fresh start — new expectations for our town and for the future of Yeadon," Council-Harris said.
Giammarco said he did his research and was aware of disagreements between Yeadon government officials. However, he said he doesn't want to get involved in the political discourse because he reports to the community.
"I can't focus on the past. I have to focus on the future and truly pour my heart and soul into this department just like I did in my previous assignments," Giammarco said.
Giammarco's first plan of action is to meet with each officer individually. He's also hoping to conduct a strategic analysis of the department and its policies to figure out what needs to be updated. In the long term, Giammarco wants Yeadon's police department to be accredited, improve training, and have a social media presence.
He emphasized a desire to get officers out of their "cage" — their cars — and walk the streets.
The law enforcement veteran is stepping into a prominent position in Yeadon at a tumultuous time. In February 2022, the borough made headlines after council members voted 4-3 to oust their previous police chief, Anthony "Chachi" Paparo, over wage theft allegations related to part-time hiring practices.
The borough's officials divided themselves into two camps: those who sought to remove the chief from his post and another group that supported his rebuttal that Paparo was fired because he was white.
After his removal, Paparo sued Yeadon in March 2022. Tensions between the two factions within Yeadon government devolved even further.
In July 2022, Shawn Morcho, 22, of Yeadon, killed himself in police custody. Just four months later, an unnamed 34-year-old woman also killed herself in Yeadon police custody, prompting outrage from community members disillusioned over the behavior of elected officials.
Since the Morcho family filed a lawsuit against the borough and the U.S. Department of Justice intervened to investigate, the public feud between borough leaders has largely subsided — at least publicly.
Council-Harris, who previously called for Hepkins to resign following the two deaths in police custody, said the two have put their differences aside to help the borough.
Still, a rather large chasm remains between Council-Harris, who supported the firing of Paparo, and a couple of council members who opposed it in the initial dispute.
But she tipped her hat to Hepkins for extending an olive branch to council.
"What happened is I think we both came to a realization that we have to work together in order to get things done," Hepkins said.
In the past, Council-Harris has criticized the police budget for being too large. It exhausts roughly $4.1 million (58%) of the borough's $7 million annual budget.
She said that she still plans on reevaluating the police budget within the limits of the Fraternal Order of Police contract.
"We know that a community our size — with our demographics with a 1.4-mile radius of a town with roughly a thousand families, 12,000 residents — we know that from all of the research has been done of police department that police members should not exceed more than 11 or 12 full-time police officers, not 18, not 25," Council-Harris said. "However, with part-time police officers that can eventually graduate into a full-time position, we can have 10 of those. So if you have 12 full-time officers and 10 part-time officers, you have a full complement."
Both Giammarco and Hepkins expressed a desire to increase staffing on the force. Unlike previous disputes, Hepkins said the new relationship between him and some council members will no longer descend into chaos.
"We also can agree to disagree, but if we agree to disagree, it doesn't mean that we will shut down from each other and shut down government from each other. So it is a continuing effort to work together. And when we work together, it sets a proper tone for government and for leadership, where it just helps the bottom line for us as public officials to get together," Hepkins said.
The consulting company that found Giammarco on behalf of Yeadon also worked on an efficiency study to evaluate the borough's police department following the deaths of two people in police custody.
The efficiency study is now complete and in the hands of borough officials, but Hepkins said there is no timeline of when it will be released to the public because it is still under "legal review."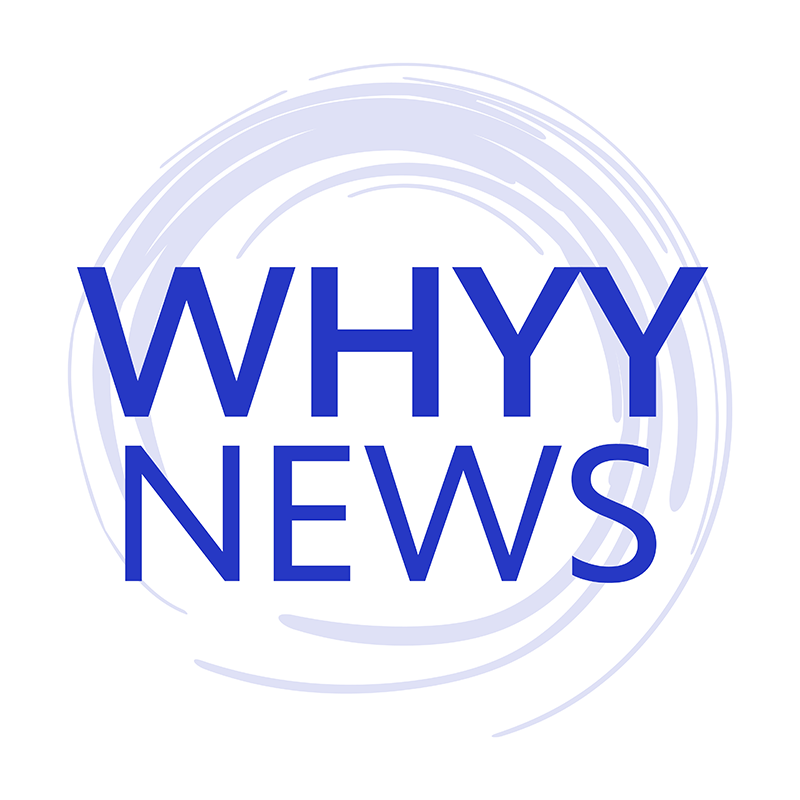 Get daily updates from WHYY News!
WHYY is your source for fact-based, in-depth journalism and information. As a nonprofit organization, we rely on financial support from readers like you. Please give today.