Wolf visits Upper Darby High School, calls for boost in state education funding
The Democratic governor's proposed final budget includes a historic increase in education spending.
Democratic Gov. Tom Wolf visited Upper Darby High School on Friday to tout the education spending plan in his 2022 budget proposal.
In his final budget before leaving office, Wolf wants to make a "generational investment" in education, boosting K-12 spending by $1.75 billion and putting an additional $70 million toward early childhood education.
"We have the money," he said, citing a projected state surplus of $6.5 billion at the end of this fiscal year. "We can do this without raising taxes."
Wolf's budget still has to pass the Republican-controlled legislature, and GOP lawmakers have called his proposal an unrealistic "fiscal fantasy."
On Friday, Democratic leaders joined Wolf in promoting what would be a historic increase in state education spending.
"These proposed financial investments will help address long-standing inequities within our public school system, ensuring that all learners have the resources they need to be successful," said Democratic State Sen. Tim Kearney.
"Make no mistake about it, we have the cash in Pennsylvania to get this done," said Vincent Hughes, Democratic Chairman of the Senate Appropriations Committee. "For years it's always been, 'We didn't have enough money. The money was not there.' That is not the reality now."
Wolf noted that his budget would send more funds to every school in Pennsylvania, while also targeting high need districts.
In addition to boosting basic education funding, the proposed budget directs an additional $300 million in "level up" funds to the 100 poorest school districts in Pennsylvania, including Upper Darby. That builds on the $100 million in "level up" funds the legislature approved last year.
Those additional funds, and other increases, could make a substantial difference, officials said.
Upper Darby Superintendent Dr. Daniel McGarry described leading a district with thousands of students who need extra support, from special education services to English language instruction.
"We are continuing to meet every unfunded mandate without the promised financial support," he said, adding that a lack of funding is pushing teachers out of education.
"If we do not act now and swiftly, we will not be able to staff our classrooms with high quality teachers who inspire our students to reach their full potential," McGarry said. "Our students deserve modernized learning environments and resources that meet the academic, social, emotional, and mental health needs of every student we serve."
Khalid Doulat, a junior at Upper Darby High School, painted a stark picture of attending school in an under-funded district.
"We are learning in aging schools and overcrowded classrooms and in old trailers that are intended to be used temporarily," he said. "This type of overcrowding leads to stress, anxiety."
While students from Upper Darby achieve great things, Doulat said, they still need more classroom resources, better mental health support, and decent facilities.
"The schools should be funded properly by the state based on our needs as students," Doulat said. "If education is important, we should all act like it and fund it like it is."
Wolf is proposing a historic increase in education spending at the same time that the state's current system for funding public schools is on trial in commonwealth court.
The plaintiffs in the case — including six school districts, several parents, and two statewide organizations — argue the state isn't putting enough money into education, and isn't distributing that money equitably.
Pennsylvania currently provides about 38% of the funding for public education, placing it near the bottom nationally in the share of school funding that comes from state coffers.
Over nine weeks of testimony, school leaders shared accounts of converting storage closets into classrooms and teaching from outdated textbooks, and expert witnesses asserted that funding is key to closing student achievement gaps.
Attorneys for GOP legislative leaders began their defense last week, calling private and charter school leaders to the stand to highlight the school choice options available to commonwealth families. They withdrew one witness, who was expected to testify on the use of standardized test scores and the impact of class sizes, after an attorney for the plaintiffs alleged that some portions of his expert report were plagiarized.
Throughout the case, they have argued that school districts have enough money to serve students and meet the state's constitutional mandate to provide a "thorough and efficient" education.
Gov. Wolf is also a defendant in the funding lawsuit — which was filed in 2014, before he took office — but has largely taken a backseat during the trial. His legal team originally argued that the case should not go to court, but changed course in 2016,
Asked about the funding trial on Friday, Wolf mostly demurred.
"Regardless of what's happening in the school suit, there is a real issue and a concern," he said. "I ran for this office because I thought and I continue to think that we're underfunding public education. I think we can have an argument as to what the adequate level of funding is, but I don't think I've ever run into anybody who says that the way we're funding education right now is fair."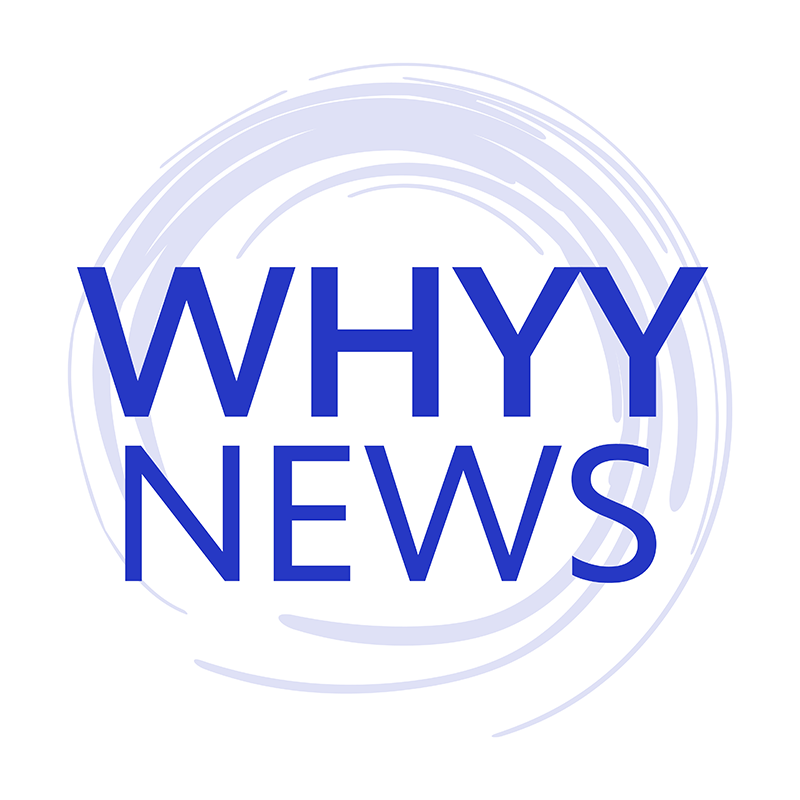 Get daily updates from WHYY News!
WHYY is your source for fact-based, in-depth journalism and information. As a nonprofit organization, we rely on financial support from readers like you. Please give today.