Why the air quality in Philly might be worse than we know
Experts say the problem here goes beyond 2 dangerous pollutants assessed nationally by the American Lung Association, ozone smog and fine particles.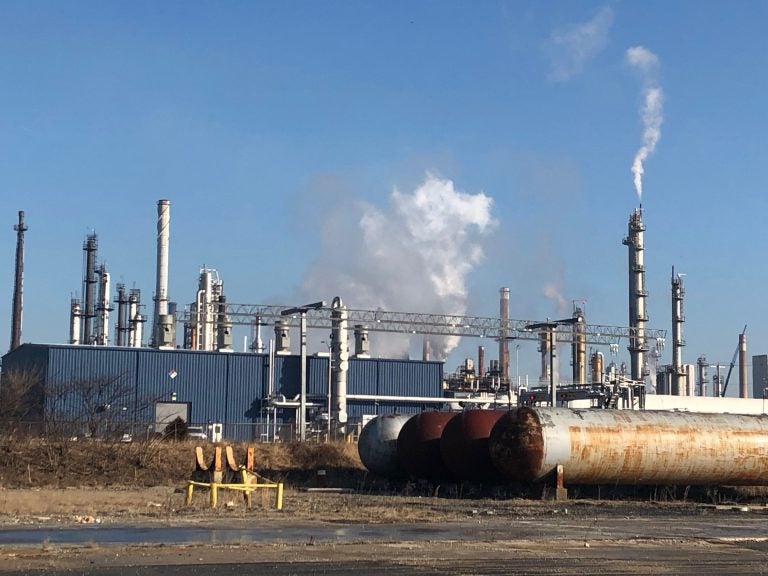 A recent report by the American Lung Association ranked the Philadelphia-Reading-Camden metro area among the top 25 most polluted in the United States in terms of two of the most common, and dangerous, ambient air pollutants measured nationally. But experts say the ranking doesn't tell the whole story of how air quality affects those in the region.
The Lung Association's 22nd annual "State of the Air" report, released in mid-April, is based on data gathered from 2017 to 2019 and focuses on two of the six major air pollutants originally identified by the Clean Air Act of 1970. The four-state, 16-county Philadelphia metro area ranked as the 17th most polluted in the nation for its year-round average levels of fine particle pollution (sometimes called soot pollution) and as the 21st most polluted for days with high levels of ozone smog.
"The pollutants are very serious in terms of what they cause by way of health effects," said Kevin Stewart, director of environmental health with the Lung Association. "There are large population groups at risk, certainly children, infants, elderly folks. And then there are other population groups, people who live in poverty. People who have a history of smoking and also persons of color are given some particular emphasis in this year's report."
Both pollutants are the result of burning carbon-based fossil fuels. Fine particle pollution is a complex mixture of particles commonly derived from car exhaust, coal power plants, wildfires, construction, and agriculture that react with the atmosphere. Short-term spikes in fine particle pollution can be deadly, according to the Lung Association, as the pollutant has the potential to penetrate the deepest parts of the lungs and the bloodstream. After recent improvements, this year's report saw the metro area score significantly worse in the average number of days with high levels of fine particulate pollution than the last three years.
"Even though [the levels] meet the EPA standard, it's still not something that the Lung Association recognizes as perfectly healthy for people. And so that's a concern." Stewart said.
Ozone smog also poses a notable risk to Philadelphians, said Stewart. The pollutant is produced in the air when harmful human-made vapors, including volatile organic compounds and unburned fuels, mix with oxides of nitrogen. Exposure to high levels of ozone pollution can cause a burning effect within the lungs and has been linked to a variety of harmful health outcomes for those especially vulnerable.
"Philadelphia County was the worst in the area for ozone smog and got an F grade. Even though it did improve compared to last year's measurement, an F is still an F," Stewart said.
The report takes on new meaning in light of health disparities highlighted by the pandemic — the coronavirus imperils those with compromised respiratory systems — and a new study that shows a link between ozone and fine particulate matter pollution and childhood asthma in Philadelphia between 2011 and 2014.
"Asthma seems to be a little more common in Black communities, underserved communities for a number of the social determinants health reasons. But that also seems to mirror where a lot of the data from our … report shows the air quality to be more at risk as well," said Albert Rizzo, the Lung Association's chief medical officer. "We know that bad ozone days and we know high particulate matter causes increased flare-ups in patients with asthma, [the need for] emergency room hospitalizations, medications, and other lung diseases like COPD."
Yet Jane Clougherty, an associate professor at Drexel University's Department of Environmental and Occupational Health, said that while the new report is cause for concern, it's what remains unmeasured in the area that worries her most.
"There was a great deal of attention to ambient fine particulate matter and ozone nationally brought from an EPA regulatory or quality standpoint, as well as the larger research on air quality and children's health, and air quality and asthma, in the Philly region," she said. "However, those are not necessarily the most important pollutants that we should be focusing on."
Clougherty said the City of Philadelphia is not doing enough to measure the presence of cancer-causing chemicals like volatile organic compounds (VOCs) in the air throughout the metro area, and that despite more recent attempts to study air pollution in detail, the city's Department of Public Health Air Management Services (AMS) has not added crucial markers and refinery indicators specific to industry in the area to its list of pollutants.
"We have a confluence of multiple refineries in our region, a major airport, a major ports shipping complex, as well as the I-95 corridor. So we have a great complexity of very large air pollution sources, clustered in one part of our city," Clougherty said. "And that really has not been appropriately disentangled. Because in part, we've been thinking about pollutants that are nationally relevant, not really thinking about the things that are relevant here in Philly. And that's really a shift we need to make."
But for that shift to happen, Clougherty said, more data must be gathered to understand the extent of the problem. Following the Philadelphia Energy Solutions refinery explosion and shutdown in 2019, the city undersampled air quality in especially vulnerable neighborhoods, leaving academics with more questions than answers, she said.
"The monitoring that has been done for VOCs is quite sporadic," she said. "There is one VOC monitor that is maintained at the Ritner [Street] site by AMS. But that is technically not downwind of the PES refinery, it's actually just a bit north of the refinery. And therefore it conveniently missed the plume of emissions on the day when the … refinery exploded in June of 2019. The data is also quite sparse at that site."
In response, Philadelphia Health Department spokesperson James Garrow said in an email Thursday that the monitoring site at 24th and Ritner streets "was consciously placed in the community that is most at-risk of being exposed to emissions from that site. Given that PES maintained a series of fenceline monitors downwind of the refinery site, and NJDEP [New Jersey Department of Environmental Protection] maintains air monitors similarly downwind, both of whom AMS works closely with to track emissions and plumes, it just makes sense to not place a duplicate monitoring station downwind. A monitor in the community, however, provides actionable information about how any emissions actually affect the public."
Rethinking how to measure Philadelphia's air pollution problem is an important first step toward centering environmental justice as communities redevelop, Clougherty said.
"In Philadelphia, just like in most American cities, land that is most proximate to our industrial areas and our highways tends to be devalued, tends to have a lower-income population in that area," Clougherty said. "So there's no question that air pollution and air pollution sources are a huge aspect of health disparities and environmental justice. That's one of the reasons why it's been so important for community input and a sense of ownership in what's happening in and around their neighborhood."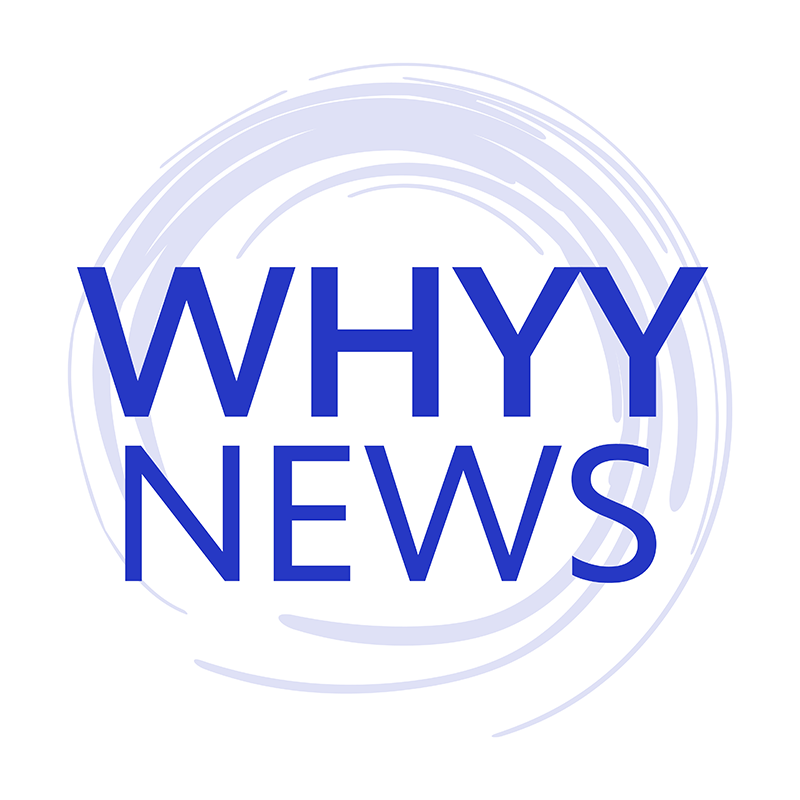 Get daily updates from WHYY News!
WHYY is your source for fact-based, in-depth journalism and information. As a nonprofit organization, we rely on financial support from readers like you. Please give today.