No unsafe levels of toxic chemicals found in air near Hunting Park junkyard fire, city says
Philly's air monitors did not detect a rise in unhealthy particulate pollution during Wednesday's fire, officials say, but the closest monitor is two miles away.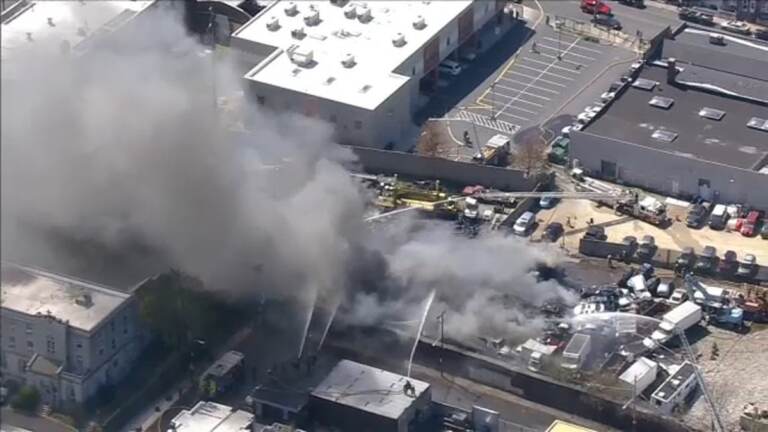 No concerning levels of toxic chemicals were found in the smoke from a large junkyard fire in Philadelphia's Hunting Park neighborhood Wednesday, according to the city's Department of Public Health.
The closest monitor that measures unhealthy particulate matter is located more than two miles away — and did not detect a rise in that type of pollution either, health officials said Thursday.
The three-alarm fire at 532 W. Annsbury St. in North Philly required a response from roughly 120 Philadelphia Fire Department personnel. It produced large amounts of smoke in a residential and commercial area. One civilian was hospitalized due to smoke inhalation, according to the Fire Department.
"This fire put a lot of smoke into the area," Assistant Fire Chief Charles Walker told reporters Wednesday afternoon, just before the fire was contained.
The site of the fire, a notorious nuisance in the neighborhood, is less than 1,000 feet from three schools, according to Google Maps. The ZIP code where the fire happened has one of the highest rates of asthma hospitalizations among children in the city, and most of the residents who live there are Black and/or Hispanic.
The city's Department of Public Health issued a warning out of an "abundance of caution" Wednesday afternoon, advising people near the fire to stay inside and avoid the area.
The Health Department recommended those who needed to be outside near the smoke wear masks and avoid activities like running or jogging because the air quality could be harmful to kids, elderly or pregnant people, or those with respiratory or heart conditions. Health Department spokesperson Jim Garrow said Wednesday this guidance was not specific to the junkyard fire, but is good practice for any smokey situation.
The city lifted the guidance around 6 p.m. Wednesday evening.
The Health Department collected a canister of air near the fire to test for roughly 100 toxic compounds, Garrow said, and only 12 of these substances appeared in the sample.
Results the Health Department provided to WHYY News Thursday showed that concentrations of each of these toxins — including carcinogenic benzene, a chemical present in gasoline — were orders of magnitude below a standard the Health Department uses to reflect the level at which a person can be exposed eight hours a day, 40 hours per week for a "working lifetime" without experiencing "adverse health effects."
The Health Department did not measure levels of fine particulate matter, a main component of smoke that can get deep into the lungs and even into the bloodstream — and can exacerbate asthma and heart issues — at the site of the fire. The nearest stationary monitor that measures particulate matter was located more than two miles east of the fire at 1501 East Lycoming Street, Garrow said, and did not detect a rise.
The site of the fire, owned by Railroad Recovery, Inc., according to the city's property database, was issued a Notice of Violation from the city's Department of Licenses and Inspections Tuesday, the day before the fire, for two zoning and 12 fire code violations, said L&I spokesperson Shemeka Moore in an email Wednesday.
L&I also found a neighboring scrap yard's operations had spilled over on the site where the fire later occurred, and issued that property one zoning violation and 23 fire code violations Tuesday, Moore said.
Mike's Auto – Cash For Junk Cars, a business that appears to be located at the site of the fire, according to Google Maps, did not respond to WHYY News' calls Thursday. Contact information for the owners of the two properties that L&I cited could not be found.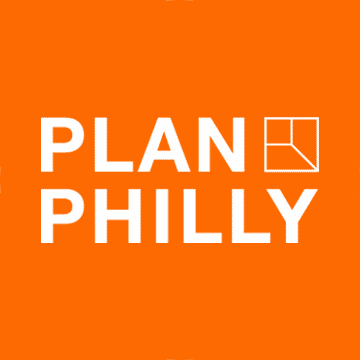 WHYY is your source for fact-based, in-depth journalism and information. As a nonprofit organization, we rely on financial support from readers like you. Please give today.