Whistleblower lawsuit raises questions about legal representation of Philly's troubled poor children
Listen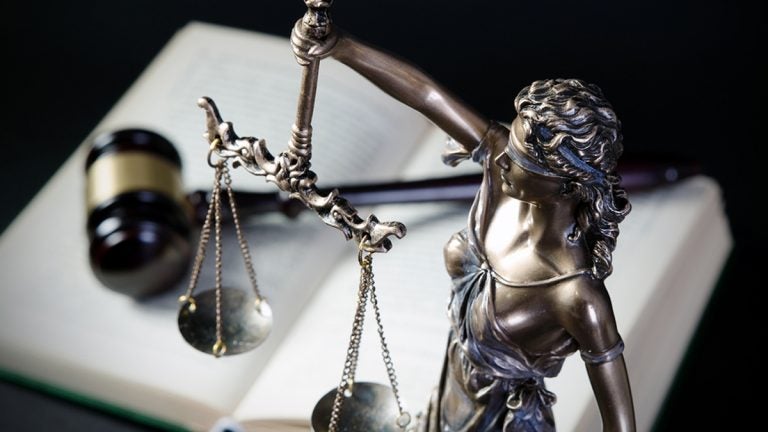 An attorney from the Defender Association of Philadelphia has filed a whistleblower lawsuit against the association, claiming his bosses demoted him when he reported a colleague for practicing law despite being suspended.
In a federal civil-rights lawsuit filed last Thursday, attorney Christopher Welsh claimed he discovered in February, during a routine check requested by the Administrative Office of Pennsylvania Courts, that the Disciplinary Board of the Supreme Court of Pennsylvania administratively suspended his coworker's law license in October 2015 — yet that coworker continued working as an attorney, representing hundreds of juvenile defendants over at least six months.
When Welsh reported his finding to Keir Bradford-Grey, the association's chief defender, she allegedly scolded him for "investigating" a colleague and not being part of the team, told him she didn't trust him, and warned him: "You better hope no one goes poking around the skeletons in your closet," according to the lawsuit.
Bradford-Grey said she couldn't comment in detail, because the case involves legal and personnel matters.
Still, she said the association will file a full response in court, adding: "The allegations are baseless, and we will prevail in our defense of the lawsuit. Further, we believe that the Defender Association has fair and appropriate policies that are designed to fully protect the rights of our employees, and which fairly govern their conduct. The Defender Association of Philadelphia is committed to fostering an environment for our employees that prioritizes collegiality, professionalism and transparency. This culture is central to fulfilling our vital mission on behalf of our clients and the Philadelphia community."
Welsh's attorneys, Stephen G. Console and Caren N. Gurmankin, declined to comment, saying the complaint speaks for itself.
A lawyer suing a lawyer's group over whether another lawyer's credentials are up to snuff might strike some as inside baseball.
But it raises questions about inadequate representation, a driving issue of criminal-justice reformers.
The Defender Association of Philadelphia represents about 70 percent of everyone arrested in Philadelphia, focusing on abused and neglected children, juvenile delinquents, and adult criminal defendants, according to Welsh's complaint. The association got $42 million in city funding last year to provide legal services, at no cost, to indigent clients, the complaint states.
The suspended attorney, who isn't identified in the complaint, represented poor children, arguably the city's most vulnerable defendants. Attorneys who are suspended aren't legally allowed to represent defendants. In fact, practicing law without a license is a misdemeanor of the third degree.
The attorney in question was "administratively suspended," which typically means a lawyer failed to pay required fees, didn't complete continuing education, or otherwise broke the rules for maintaining a law license. Attorneys found guilty of intentional misconduct or something more nefarious such as defrauding clients face "disciplinary suspension."
Still, Welsh worried that the suspended attorney's actions could imperil hundreds of cases thought to be closed and expose the association to liability claims, according to a February memo, included in the lawsuit, that Welsh wrote to his boss.
"I am concerned that this discovery has many potential consequences for the Defender Association," Welsh wrote. The suspended attorney's "actions could result in liability issues with our former clients and with our malpractice insurance carrier. I am also concerned that the Defender Association might have an ethical duty to report (the suspended attorney) to the Disciplinary Board because of his actions."
It's unclear whether the association acted on Welsh's warning of his suspended colleague's activity, nor whether anyone alerted the court system or the children's guardians. The state disciplinary board does require administratively suspended attorneys to notify their clients and the court.
In a May email to his bosses, Welsh wrote: "To my knowledge, no action has been taken regarding my reporting that [the suspended attorney] practiced law (and represented hundreds of our juvenile clients) without a valid license, and my recommendation that the Association take an immediate look into, and remedy, this situation."
Whether or not the unnamed attorney wrongly represented clients while suspended, one legal observer doubted that the cases would be jeopardized.
"In order to have a juvenile conviction overturned as a result of the fact that the lawyer was administratively suspended at the time the conviction occurred, the juvenile would actually have to prove it was the administrative suspension that caused the conviction, and I think that's a high bar to pass," civil rights attorney Lloyd Long said.
At the time he reported his suspended colleague, Welsh had worked for the association for 12 years and was its deputy defender, in charge of practice operations and systems development. By summer's end, he had been demoted and tasked with scanning and digitizing legal files, according to the lawsuit.
Welsh's complaint doesn't demand punitive damages. Instead, he wants his job back, his attorney's fees covered, and "relief providing restitution for past violations and preventing future violations," according to the lawsuit.
WHYY is your source for fact-based, in-depth journalism and information. As a nonprofit organization, we rely on financial support from readers like you. Please give today.