What we know about kids and COVID-19 as Philly region grapples with back-to-school plans
Listen
2:19
Are you on the front lines of the coronavirus? Help us report on the pandemic.
As the Philadelphia region grapples with how and whether to send children back to school in the fall, health and education officials are implementing safety measures in an effort to prevent the spread of COVID-19.
While there are fewer confirmed cases of the novel coronavirus and fewer hospitalizations among kids than adults, there's still some risk for school age children. 
A study from South Korea found that kids between ages 10 and 19 can spread COVID-19 just as much as adults. Children under 10 transmit the virus less frequently, but there's still a slight risk. 
Some doctors are concerned the study indicates the potential for an increase in COVID-19 cases among children.
"It is a limited study, but I'm not surprised by the data out there because of the transmission of the disease we're seeing now. It's just reassuring we need to address the risk to the entire population — not just a certain age group," said Delaware Division of Public Health Chief Physician Dr. Rick Hong, adding that health officials are still more concerned about the effects of the virus on the older population.
During a press conference Thursday, Philadelphia Health Commissioner Dr. Thomas Farley said the South Korea study is "worrisome, but any study has limits." 
Meanwhile, some pediatricians in the Philadelphia region predict teens may even be more likely to spread the virus than adults, because the way they socialize is often more physical.
"Teenagers are more likely to jump on their friends," said Dr. Thomas Dierkes from Rainbow Pediatrics in Atlantic and Cape May counties. "I don't go into work and jump on a colleague, but when you're 14, I certainly did that a lot. So, I would suspect even more spreading from teenagers."
Dierkes said his office receives a couple positive test results a week, which has remained steady throughout the pandemic. Some of his patients still don't know where they caught the virus.
States with high rates of COVID-19 are seeing increases in cases among children. Of 54,022 Florida children tested for COVID-19, more than 31% (about 16,750) were positive for the virus. In comparison, the statewide positivity rate of residents tested for COVID-19 is 11%. 
In our region, there have been far fewer cases of COVID-19 among children, but they are not immune.
In Delaware, 7.6% of children tested for the virus received a positive result, compared with 8.7% of adults. There have been 916 positive cases of COVID-19 among those under 18, as of last week. There have been much higher cases among children over the age of 11 — and a couple months ago, the state saw an increase of cases among high school seniors who participated in senior week and graduation activities.
In Pennsylvania, 1,900 children ages 9 and under and 5,400 between 10 and 19 have tested positive for the virus. A spokesperson for the state's Health Department said it does not break down the number of people who get tested for COVID-19 by age.
In New Jersey, 921 children 4 and under and 4,069 children between 5 and 17 have tested positive.
Delaware Division of Public Health Director Dr. Karyl Rattay said while it is possible cases may increase as schools reopen, there are several measures that can prevent spread, such as social distancing and wearing face masks. The state is requiring children in grades four and up to wear face masks, "but younger kids can tolerate face coverings as well," Rattay said, noting the Centers for Disease Control and the American Academy of Pediatrics recommend them for kids ages 2 and up.
"Additionally, we recommend being outdoors as much as possible or opening windows to increase ventilation," she said. 
In an email, a spokeswoman for the Pennsylvania Department of Health said it has worked with the state's Department of Education to produce safety plans for the upcoming school year. Neither department will require students to be tested before the start of the school year.
But Pennsylvania's guidance does include social distancing, face coverings, hand hygiene, and cleaning and disinfecting in school settings.
Children are also encouraged to get tested
If a student tests positive for COVID-19, public health staff will assist the school with risk assessment, isolation and quarantine recommendations and other infection control recommendations.
"Unfortunately, no one is immune to this virus, including children. If children experience symptoms and come in contact with a person suspected to be or confirmed positive for COVID-19, they should get tested," said spokeswoman Maggi Mumma in an email. 
The protocol for testing children for COVID-19 is the same as it is for adults, and Delaware is working to increase access to testing for every age group, including those without symptoms. While not required, kids are encouraged to get tested before going to school in Delaware, especially if they have symptoms or have been exposed to anyone who is COVID-positive. 
Doctors are relieved that children are more likely to present with milder symptoms.
 "We've been surprised how 'unsick' they have been, even children with longstanding underlying heart disease, lung disease, have fared extremely well," said Dierkes. "In that aspect, I've been really stumped."
However, as with adults, there is a concern about asymptomatic spread, so testing protocols are no longer contingent on symptoms.
As with adults, cooperation with contact tracers will also be crucial to prevent the spread of the COVID-19 among children, and to warn others who are potentially exposed.
"It's going to be really important (students and staff) let their school nurse know, but also when they get the call from DPH contact tracing that they pick up the phone and talk to us, because that's not just how we can help them and their families, but also protect others in the school who may have been exposed, and maybe figure out how they got exposed," Rattay said.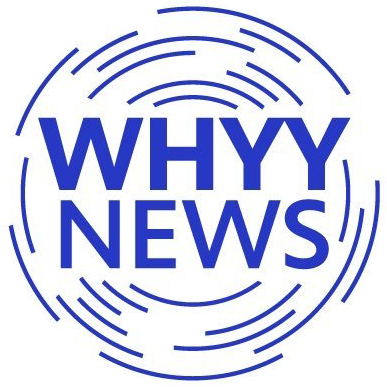 Get daily updates from WHYY News!
How parents can help
While older children may be more likely to spread and catch the virus than younger children, parents should still take precautions for kids under 10, Rattay said.
Parents can help their kids practice mask-wearing on a stuffed animal or in front of a mirror. They can also purchase or make masks with fun prints, such as their favorite cartoon.
Rattay said it's crucial parents ensure their children understand social distancing. 
"That's a hard concept for kids, even my middle school and high school kids," she said. "We have a yardstick in our house and we showed them what is 6 feet and what is 3 feet because it's a very hard concept to get used to."
She said parents should also talk to their kids about how going back to school will be different this fall with messages like: "You're not going to be hugging your friends, you're going to need to keep a distance, you're going to need to keep that face covering on."  
Hong added that it's also crucial children have some normalcy in their lives. 
"Kids need stability, and granted, this has caused a lot of instability across the board … And that's why it's so important we're trying to get kids to school — of course, safely — but there's more to school than the education piece, the growth from social interaction is also very important," Hong said.
"Parents need to provide that emotional support during these times. It will be scary to go back to school, it's not going to be the same school that they went to earlier. And being role models, making sure parents are following social distancing and wearing face masks so kids understand that's the right thing to do."