What to do for Fourth of July weekend
Listen
3:53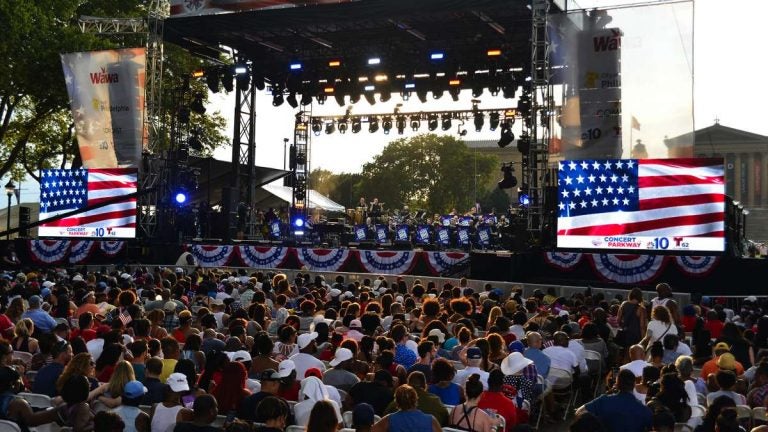 The Fourth of July falls on a Wednesday this year, which means stretching celebrations out for a whole week. Expect parades and, of course, fireworks all around the region. (In Philadelphia, they're happening over the Delaware Saturday and on the Parkway Wednesday.) I've rounded up these and other holiday weekend staples, plus some fresh ways to celebrate the Fourth this year.
Escape Brandywine
June 30 and every Saturday until Aug. 1
Chadds Ford Historical Society, 1736 N Creek Road, Chadds Ford, Pennsylvania
Tickets: $28
Sharpen your puzzling skills, and step back in time in this Revolutionary War-themed escape room at the Chadds Ford Historical Society. You and up to seven other players have an hour to search for clues and decode mysterious messages in a historic Quaker home, all with the goal of stealing battle plans from the British to deliver to Gen. George Washington. I played along last weekend, so I can attest it's a true challenge — the organizers told me people solve it about half the time — but it's also frenzied family fun.
While you're in the area, grab ice cream at La Michoacana Ice Cream in Kennett Square. Among the myriad flavors: corn, passionfruit, and avocado. Local Heidi Benson recommends it highly.
Wawa Welcome America
June 28-July 4
All over, all free
Each year for the Fourth of July, Wawa hosts an ever-expanding array of free events all over the Philadelphia region, including free museum entry at Fort Mifflin, the National Museum of American Jewish History, and many more. All of the events can be found here; some of my favorites are below.
Philly @ the Movies: Rocky on the Art Museum Steps
July 1, 7 p.m.
Steps at Philadelphia Museum of Art, 2600 Benjamin Franklin Parkway, Philadelphia
It's so corny, it's perfect: Watch a screening of the first "Rocky" movie on the art museum steps that the film made famous. "The Nutty Professor" is also screening at the Dell Friday. "ET" is playing at the Piazza Friday; "Sing" is at the Convention Center Saturday; and "Pitch Perfect" is at Xfinity Live! Monday.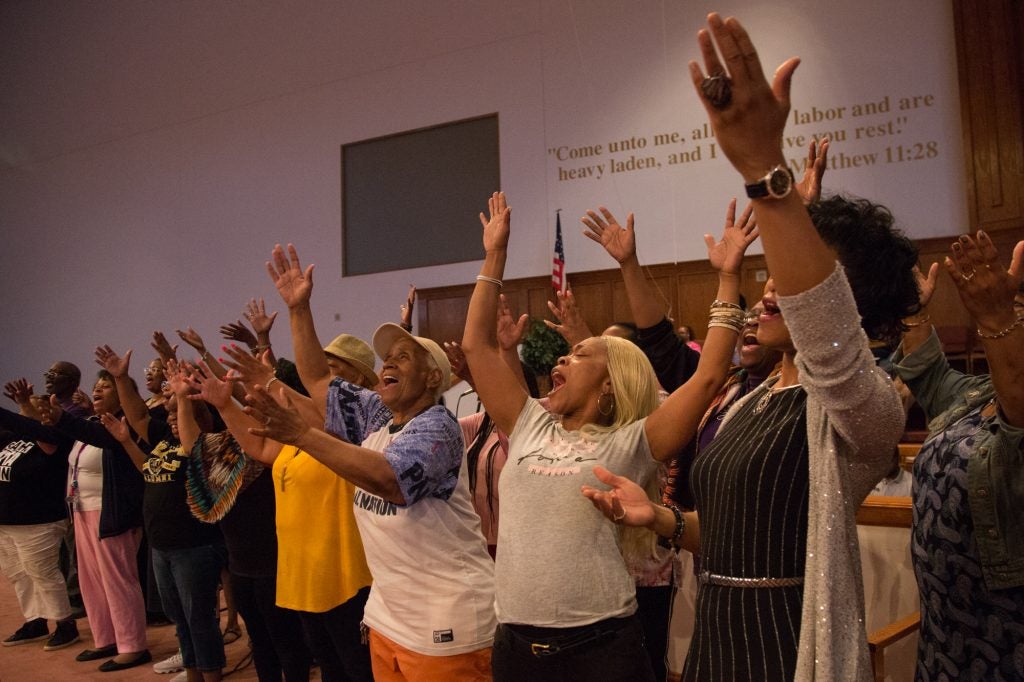 Gospel on Independence
July 1, 7 p.m.
Independence Hall, 520 Chestnut St, Philadelphia
This is the first year a gospel choir will perform at Independence Hall as part of Wawa Welcome America. And not just any choir — more than 140 singers, drawn from dozens of churches around the Philadelphia area. "The Four Tenors," a quartet made up of two ministers, an elder, and a prayer leader, will also sing. Brenda Goldsmith, one of Wawa Welcome America's producers, organized the event. "There's nothing like gospel, because it's the richness and soul that tells a story of where we came from," she said.
Go 4th and Learn
June 29, 10 a.m. at Penn Park, 3000 Walnut St, Philadelphia
July 2, 10 a.m. at Uncle Bobbie's Coffee & Books, 5445 Germantown Ave, Philadelphia
Go 4th and Learn is a series of events involving reading, crafting, and other educational fun, including one at Penn Park Friday where kids can participate in dance lessons, learn about wellness, and see drones in action. Uncle Bobbie's in Germantown is hosting one on Monday that will feature arts and crafts. Events are geared toward children from 6 to 12, and book giveaways are planned at each.
Vintage Base Ball Doubleheader
June 30, 11 a.m.
East Goshen Park, 1661 Paoli Pike, West Chester, PA
Free
Before you all write in to our copy editor: Yes, I meant to write base ball, two words. That's how the game was known in 1864, so that's how the historically accurate Brandywine Base Ball Club of West Chester spells it. This weekend, they're playing a doubleheader against the Mohican Base Ball Club of Kennett Square. Both teams play in period uniforms, using rules and equipment specifications from 1864.
Skeleton Crew
June 28-July 15
People's Light Theater, 39 Conestoga Road, Malvern, Pennsylvania
Tickets: $39-$72.40
You have just two weeks left to catch "Skeleton Crew" by Dominique Morisseau at People's Light Theater in Malvern. It's one of the most frequently produced shows around the country right now, and getting rave reviews — for good reason. It's a story about Detroit auto workers confronting the decline of their industry. What could be more American than that?
Yoga and Justice
July 3, 6 p.m.
Eastern State Penitentiary, 2027 Fairmount Ave., Philadelphia
Free
Amid all the celebrations of freedom this week, Eastern State Penitentiary is inviting visitors to reflect on the nature of justice through a free yoga class led by a formerly incarcerated teacher. Social justice activist Kempis Songster. a former juvenile lifer, graduated from a yoga teaching program while incarcerated at SCI Graterford for nearly three decades. The class is for all levels; mats and chairs will be provided, and a free reception will follow.
WHYY is your source for fact-based, in-depth journalism and information. As a nonprofit organization, we rely on financial support from readers like you. Please give today.