What the U.S. can learn from mass vaccination campaigns in other countries
Health researchers wonder why the United States tried to reinvent the wheel when it came to setting up COVID-19 vaccinations on a large scale.
Ask us about COVID-19: What questions do you have about the coronavirus and vaccines?
When epidemiologist Ricardo Castillo learned Philadelphia and the rest of the United States were planning mass vaccination campaigns for COVID-19, he was confused by what he saw.
"In my mind … usually you have more vaccination sites of smaller sizes dispersed through the communities instead of one big centralized site," he said. "Then I learned that every city was doing something different and kind of reinventing the wheel, compared to what we have done in other countries for decades to vaccinate children."
In the U.S., COVID-19 vaccinations have led to a lot of confusion, such as people sharing registration links, crashed websites, and long lines outside mass vaccination centers. But other countries have been doing mass vaccination campaigns for years, and researchers say there is a lot that U.S. public health authorities could learn from those experiences, for the current and future pandemics.
People in this country assume the U.S. is a global leader when it comes to public health response, when in fact low- to middle-income countries run mass vaccination campaigns far more frequently, said Alison Buttenheim, associate professor of nursing and health policy at the University of Pennsylvania.
"We are terrible at admitting that there are lessons to be learned from those places," Buttenheim said.
Castillo is an assistant professor of epidemiology at the University of Pennsylvania who studies infectious disease in Latin America. He said the health authorities planning COVID-19 vaccinations here could have learned from the vaccination campaigns there.
For example, part of Castillo's research involves using computer simulations to decide where to put vaccination centers so they can reach the most people, instead of central sites that make it harder for people who don't have cars, or time to register online, or time to wait in a queue.
In another example, Castillo has studied why some dog owners don't get their dogs vaccinated against rabies, which is still a big issue in many countries. Through focus groups, he found that despite the rabies vaccine being free, some people just didn't have time to get to a vaccination site, or the sites were in places with difficult terrain for a human to navigate with a dog. Those lessons apply to mass vaccination campaigns for humans.
"We don't want only to increase vaccination coverage or increase participation, but we want to do that evenly, meaning that we don't want to leave these big clusters of people … that are tightly connected and … unvaccinated."
Another lesson the U.S. could learn from other countries is to use more community health workers, who are respected and trusted by the people they serve. States and cities across the U.S. now have community health worker programs, including Philadelphia.
A need for central planning
Israel has led the rest of the world when it comes to vaccinating its population against COVID-19. Researchers there and in the U.S. say there is a lot this country could learn from that experience too. One big difference between the two countries: central authority on health care policy in Israel, versus a fragmented public health and health insurance system in the U.S.
"The vaccination campaign … is a kind of mirror in terms of presenting the current structures and problems in every health care system," said Nadav Davidovitch, director of the school of public health at Ben-Gurion University of the Negev in Israel. He recently co-authored an analysis of what other countries could learn from Israel's COVID-19 vaccination campaign.
The U.S. could benefit from centralized guidance from agencies such as the Centers for Disease Control and Prevention, the federal government, and the White House, while maintaining a federal system and giving power to states, said Sarah Dine, senior deputy editor of the journal Health Affairs, also a co-author of the article.
"When the next pandemic comes, we need some kind of centralized guidance and political will to share that broadly and not make it a football of some sort between political parties," she said.
Some states did have central planning, such as West Virginia, where the state government took over the vaccination effort. The state had one of the highest COVID-19 vaccination rates in the world at one point in February.
The U.S. has learned this lesson before. Back in 2011, the Government Accountability Office looked at the country's response to the 2009 H1N1 pandemic and noted that differences among states and local governments led to confusion and appearances of inequity when it came to a vaccination campaign.
Davidovitch added that Israel benefited from a tight relationship between the government, health authorities, and the military, with regular emergency preparedness exercises, and highly developed electronic health records systems that make it easy to find people at high risk from COVID-19 and get in touch with them.
But other countries have challenges too. Israel has to address vaccine hesitancy among the ultra-Orthodox population and a distrust of government among the Arab population, according to the article in Health Affairs. Some Latin American countries also have to deal with government corruption.
Dine said it's not as if the U.S. hasn't learned from previous experiences, pointing out how governments developed responses to terrorism and natural disasters after events like 9/11 and Hurricane Katrina. She said the problem is remembering the lessons.
"That's what happens oftentimes, is you learn a lesson in an emergency, you practice for a couple of years, and then it's not on anyone's agenda anymore, and the skillset, the interest, the motivation disappears."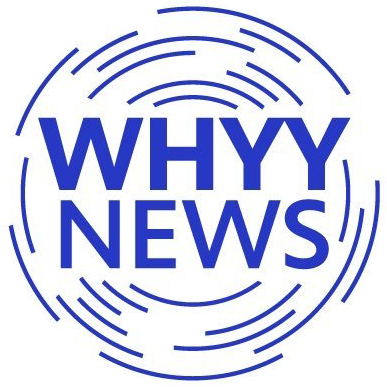 Get daily updates from WHYY News!
WHYY is your source for fact-based, in-depth journalism and information. As a nonprofit organization, we rely on financial support from readers like you. Please give today.