What if it rained? How a rec center changed one life, and could change more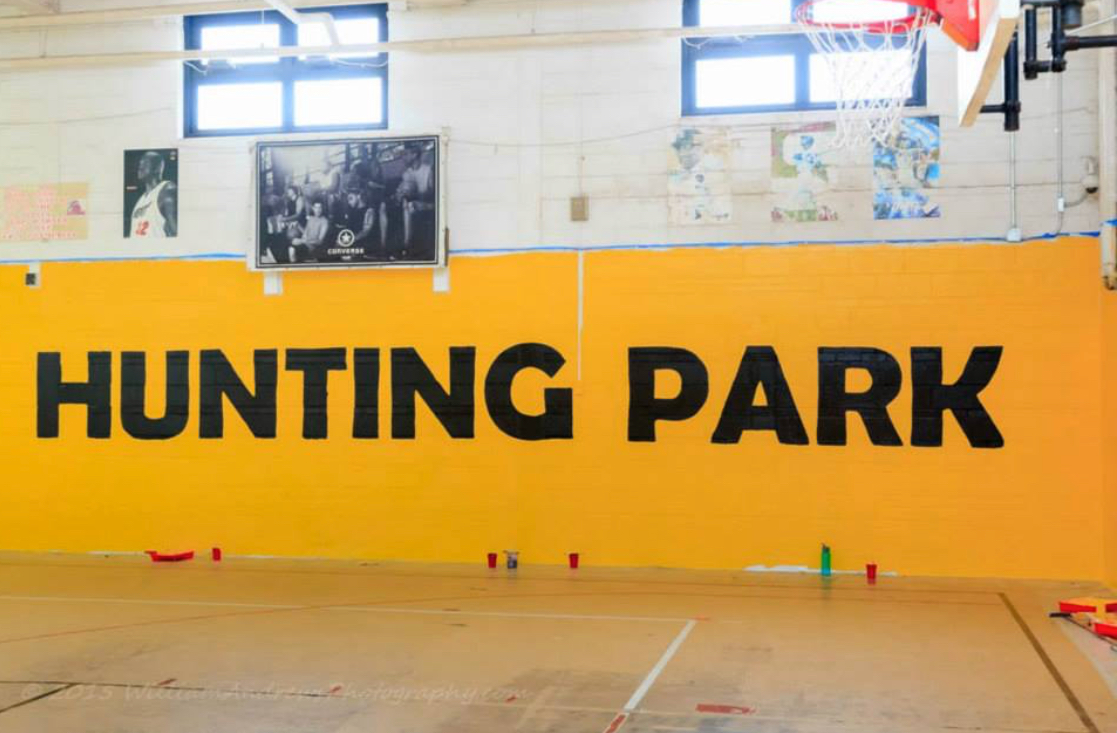 Every time it rains, the Hunting Park Recreation Center has to shut down activities because of a hole in the roof. The "Rec" is a safe place where many children in the Hunting Park community in Philadelphia go to discover, expand, grow, relate, and mature. All that is taken away every time it rains.
I grew up in Hunting Park and used the recreation center as my safe space. I specifically recall a summer day when I was 16 years old and the Rec changed my life. My friends and I sat on a porch deciding what we would do that day. As the conversation developed, I saw the negative path the plans were taking and decided to stop by the recreation center to see if anyone was playing basketball. I walked in to find the director of the center with a group of boys my age running basketball drills, and I was very happy to join in.
When I went home later that night, the talk of the neighborhood was the group of guys I was sitting with earlier. Turns out, they did do something illegal after I left and were all arrested. That entire group started the day bored and ended the day with criminal records.
As I think of how bizarre it is for a community recreation center to have a roof with a hole in it for so many years, for all recreational activity to come to a halt based on the forecast, I can't help but think: "What if it rained that day?" What if I had no available safe place because the Rec had to turn us away? What path would I be on right now?
I am compelled, no, required to make sure the new generation does not have to ask, or be forced to answer, those questions. There is too much benefit in having a fully functional recreation center in any community to stand by and watch Hunting Park's Rec continue to decay.
I left Hunting Park while attending the Temple University Beasley School of Law. I left Philadelphia to practice law in New York shortly after. As I grew in my profession, Philadelphia, Hunting Park, the recreation center, and that summer day remained on my mind. Now that I have my own law firm, which has been expanded to include multiple offices throughout the country, including Philadelphia, I am back and determined to give where I grew up.
So I walked into the Hunting Park Recreation Center to see how I could help and found the director at the time, Leroy Fisher, being that same positive example to the young boys in the community I witnessed from the director when I was a kid. I needed no further proof that the love within our community has always been and will always be strong.
Hunting Park, just like neighborhoods all over Philadelphia, has wonderful people who care and dedicate themselves to our future. It's not community support causing the decay, it's the structural support of the places that provide a safe space for our youth — schools and community recreation centers. Hunting Park, just like neighborhoods all over the city, needs a new recreation center.
Together with the help of the Hunting Park community, Leroy Fisher, the City of Philadelphia Parks and Recreation Department, the Fairmount Park Conservancy, and my law firm, Mills & Edwards LLP, we have begun the process. Plans have been created by engineers, LAN Associates, that not only address the needs of the current structure for sports, but also add space for more programming and classes including first aid, healthy cooking, senior citizen exercise, and reading clubs.
This is how we come together. This is how we get stronger and protect our next generation. I challenge anyone reading this to actively assist however you can.
Know that our children need direction and a place to get away from the difficult choices they are sometimes forced to make. Those choices won't be put on hold due to the weather.
We have to make sure such places are available — even if it rains.
WHYY is your source for fact-based, in-depth journalism and information. As a nonprofit organization, we rely on financial support from readers like you. Please give today.