What Día de los Muertos sugar skulls mean to one Mexican artist in Philly
Ivonne Pinto-García embraces Día de los Muertos and its traditions as a way to honor her ancestors and share that pride with her Philadelphia community.
Listen
1:54
Ivonne Pinto-García is not afraid of death.
In fact, she accepts that death is inevitable and the destination where we're all headed. She only hopes that when she is physically gone from this world, that she is placed on an altar and honored on Día de los Muertos.
"The day I die and my daughter Sophie has to place me on an altar, well, I hope she makes me a ton of sugar skulls and places me alongside a bunch of sweets with a ton of frosting," she said, laughing. "That way my spirit can be satisfied with sugar."
Pinto-García moved to Philadelphia from Puebla, Mexico, where she grew up celebrating Día de los Muertos every year. Going back centuries, the annual holiday celebrates ancestors who have died, with their loved ones honoring them with dedicated altars and other festivities.
She remembers gathering with her family in her late abuela's house and being amazed by all the items that were placed on the ofrenda — an at-home altar typically decorated with photos and special offerings.
"The entire house would be filled with fruit, flowers, incense, and ornaments — everything combined would create a unique scent that would only happen once a year," she said.
When Pinto-García migrated 15 years ago, she carried these memories and traditions with her.
"I am an immigrant woman, and sometimes we believe that we aren't deserving or that we aren't worthy or that we're less than other people. But everything that we bring with us is important," she said.
Preserving these customs and passing them down to her daughter Sophia, the same way they were passed down through generations before her, matters a lot to Pinto-García.
"These traditions speak to who we were, who we are, and who we will be," she said.
To Pinto-García, it's about leaving a legacy for her daughter and also creating visibility for her community, which has blossomed in Philadelphia in the decade and a half since she moved here.
She is an artist with the Philadelphia Folklore Project, an organization that aims to sustain cultural and artistic practices of people in Philadelphia. She's also an apprentice of César Viveros, a local muralist and papier-mâché artist. She's involved with Fleisher Art Memorial's La Calaca Flaca committee for their annual Day of the Dead event. Outside of the arts, she's involved with the Movement of Immigrant Leaders in Pennsylvania and Juntos, a community-led, Latinx immigrant advocacy organization. The list goes on.
Through her work, Pinto-García is not only preserving her cherished traditions, she's also sharing them with the rest of the city.
Most recently, Pinto-García taught a workshop on how to make calaveritas de azúcar, or sugar skulls, for Día de los Muertos at the Free Library Parkway Central Branch, just a few days before the actual holiday, which begins on Nov. 1. Calaveritas are an essential part of any ofendra and it was an opportunity she never imagined.
"To share a part of my Mexican tradition that I love and adore, with people who don't know me, in such a special place like this library, in the city where my daughter was born, is a dream come true," she said. It was an emotional experience for her.
In the workshop, Pinto-García walked participants through the history of calaveritas de azúcar and taught people how to make and decorate their own. Only a few ingredients are needed: sugar, water, lime, and egg whites or meringue powder. Everything gets combined then put into molds. Once the forms are dried, which can take up to three days, the painting can begin.
She wants people to both enjoy the process of decorating calaveritas and also understand their significance to her culture and to her tradition. That's why she made sure to include so much information about them and the holiday during her class.
In her hometown of Puebla, the sugar skulls are decorated with small papers from papelerias — or stationary stores — and adorned with the name of the person they are dedicated to. Pinto-García also loves color and uses an explosion of them in her designs.
She knows that it's an activity that people love.
"The celebration of Día de Muertos is for everyone, and it's where we're all headed, right?" But there's also cultural appropriation to take into account, she said. While Pinto-García encourages people to participate in festivities, she also asks them to be respectful.
"Don't do something just to do it or because it's the trend — go and read about the history and give the traditions the respect they deserve," she said. "Then continue to fall in love with the traditions."
Pinto-García will celebrate with her community at Fleisher Art Memorial's annual Day of the Dead celebration on Oct. 30. All are welcome, she said.
"It's an inevitable path," she said. "And we're all on our way."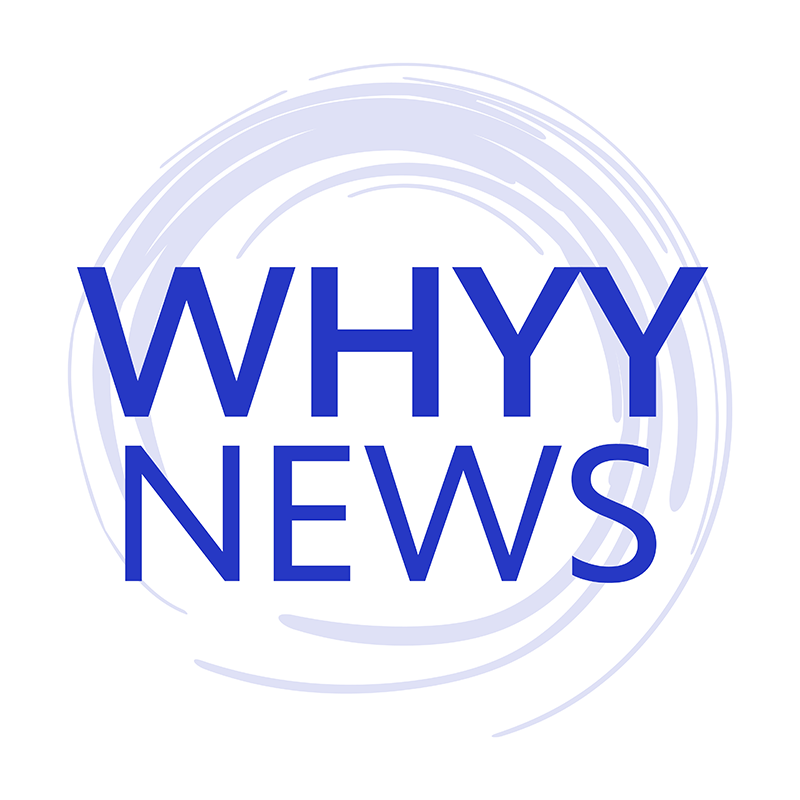 Get daily updates from WHYY News!
WHYY is your source for fact-based, in-depth journalism and information. As a nonprofit organization, we rely on financial support from readers like you. Please give today.