Look Up: Great architecture for the final rest
Dec. 12
"Look Up" is a feature of PlanPhilly that encourages appreciation of our architectural and historical environment. Each week, the photo essay will focus on a different Philadelphia area neighborhood and its distinctive building styles and details, all of which make up the physical fabric of the city and region.
By Alan Jaffe
For PlanPhilly
Great architecture is not limited to the dwellings of the living. At West Laurel Hill Cemetery, beautiful design is found in the houses of the dead.
The 187-acre cemetery on Belmont Avenue in Bala Cynwyd was incorporated in 1869, after the expansion of Fairmount Park limited the growth of the original Laurel Hill Cemetery, which was created on the east banks of the Schuylkill in 1836. The first burial in West Laurel Hill was in 1870, and the serene landscape of the new cemetery soon welcomed crowds of visitors escaping the confines of the city.
From the turn of the century through the 1930s, many of the region's wealthiest families chose West Laurel Hill as their final resting place, and they erected stately and stylish monuments. Clusters of Gothic Revival, Classical, Egyptian Revival, Art Nouveau, Arts and Crafts, and Art Deco mausoleums arose on the rolling hills of the burial ground.
West Laurel Hill, which is on the National Register of Historic Places, remains an active cemetery administered by two funeral homes and overseen by a board of directors that includes relatives of the original founders. Its markers and memorials are beautifully maintained by permanent endowments. Notable Philadelphians buried there include artist Alexander Calder, condensed soup inventor John Thompson Dorrance, baseball pioneer Bemjamin Shibe, and hat maker John Stetson.
The octagonal Classical Revival mausoleum designed for the Berwind family was the work of Philadelphia's preeminent architect, Horace Trumbauer, whose firm helped design the Museum of Art. Trumbauer himself is buried at West Laurel Hill.
The Harrah family modeled their resting place after a Gothic chapel.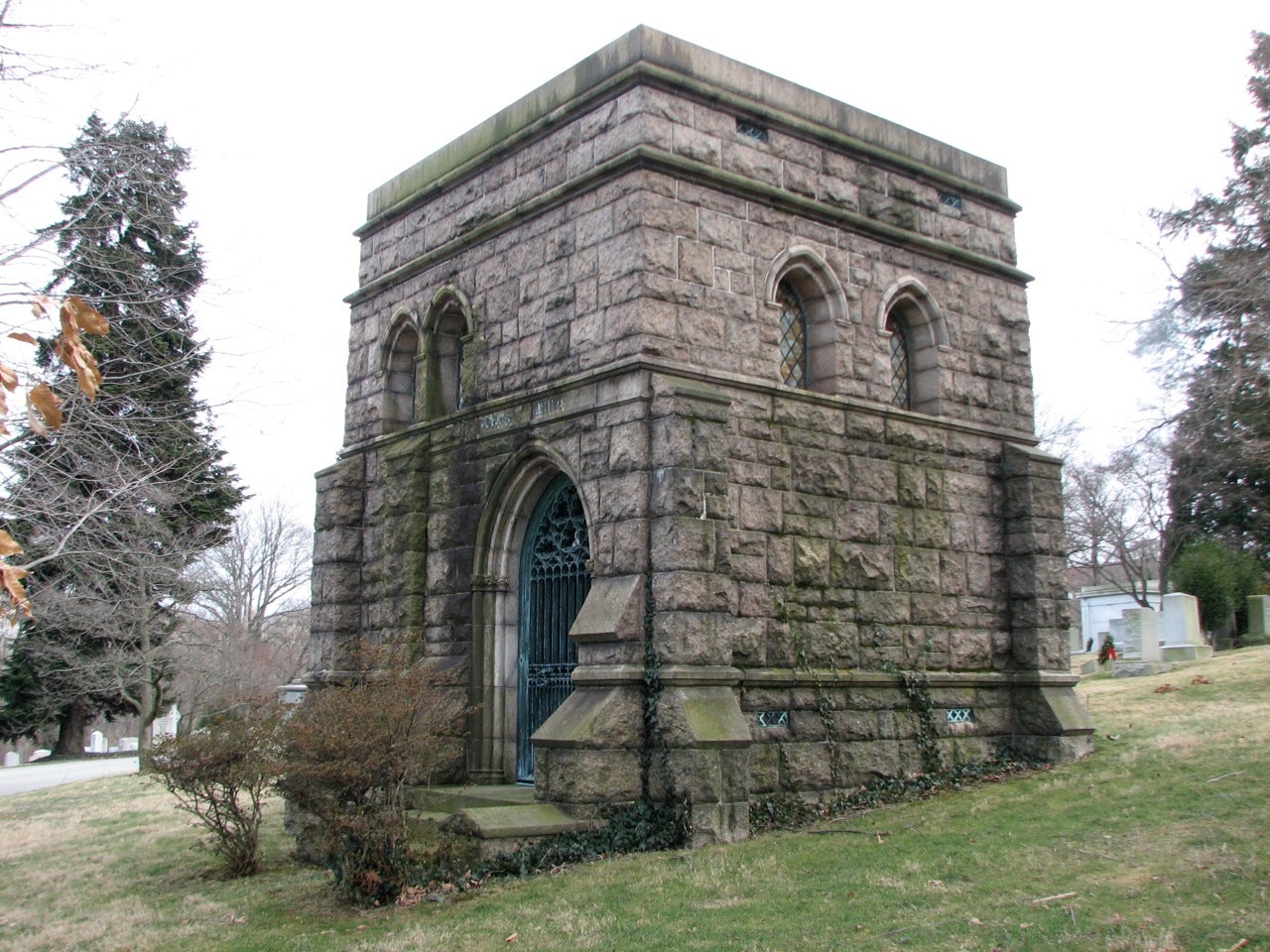 A tomb of rough-hewn stone resembles a Gothic castle.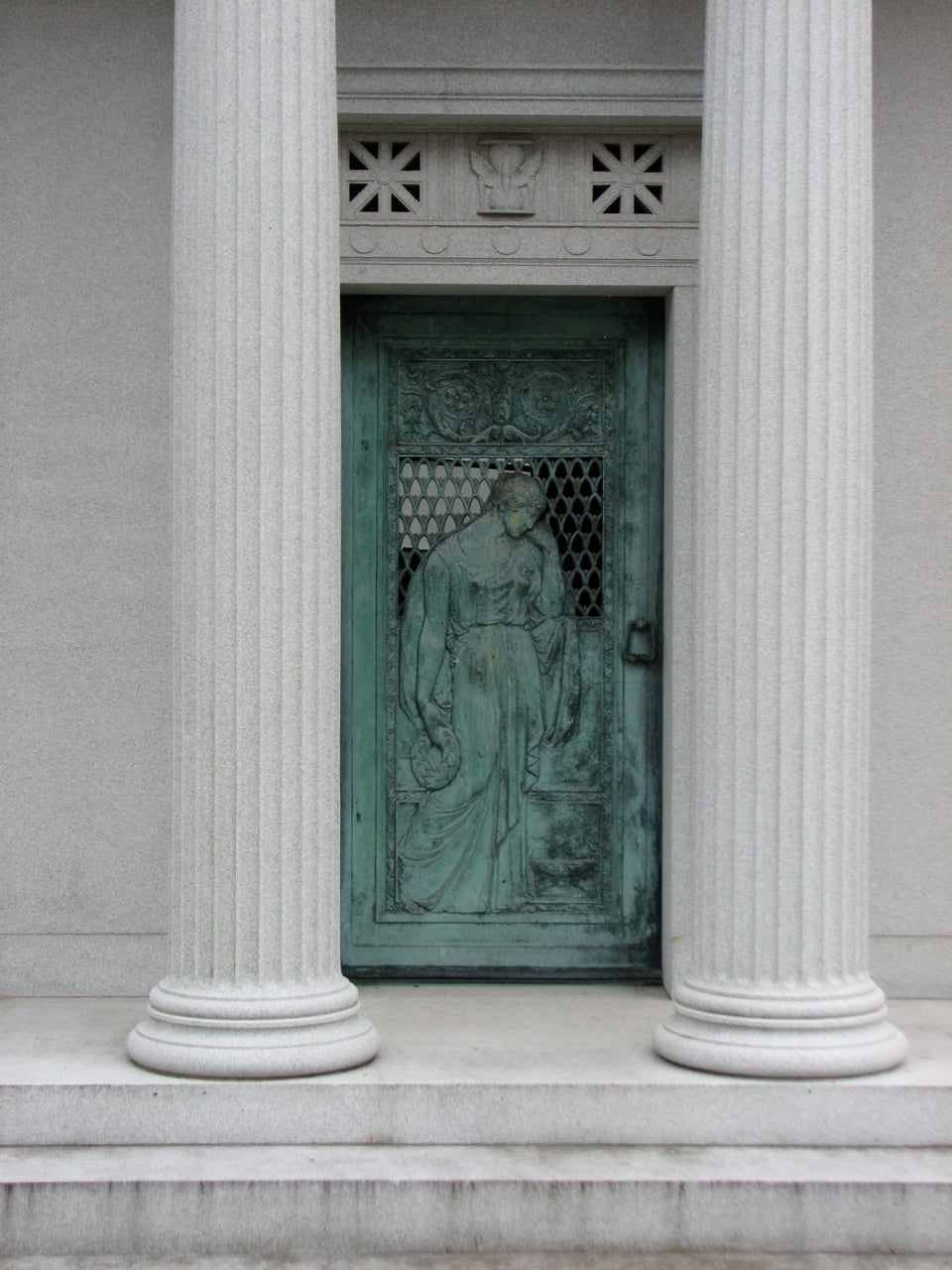 Classical columns and the figure of a woman adorn the entrance to a turn-of-the-century mausoleum.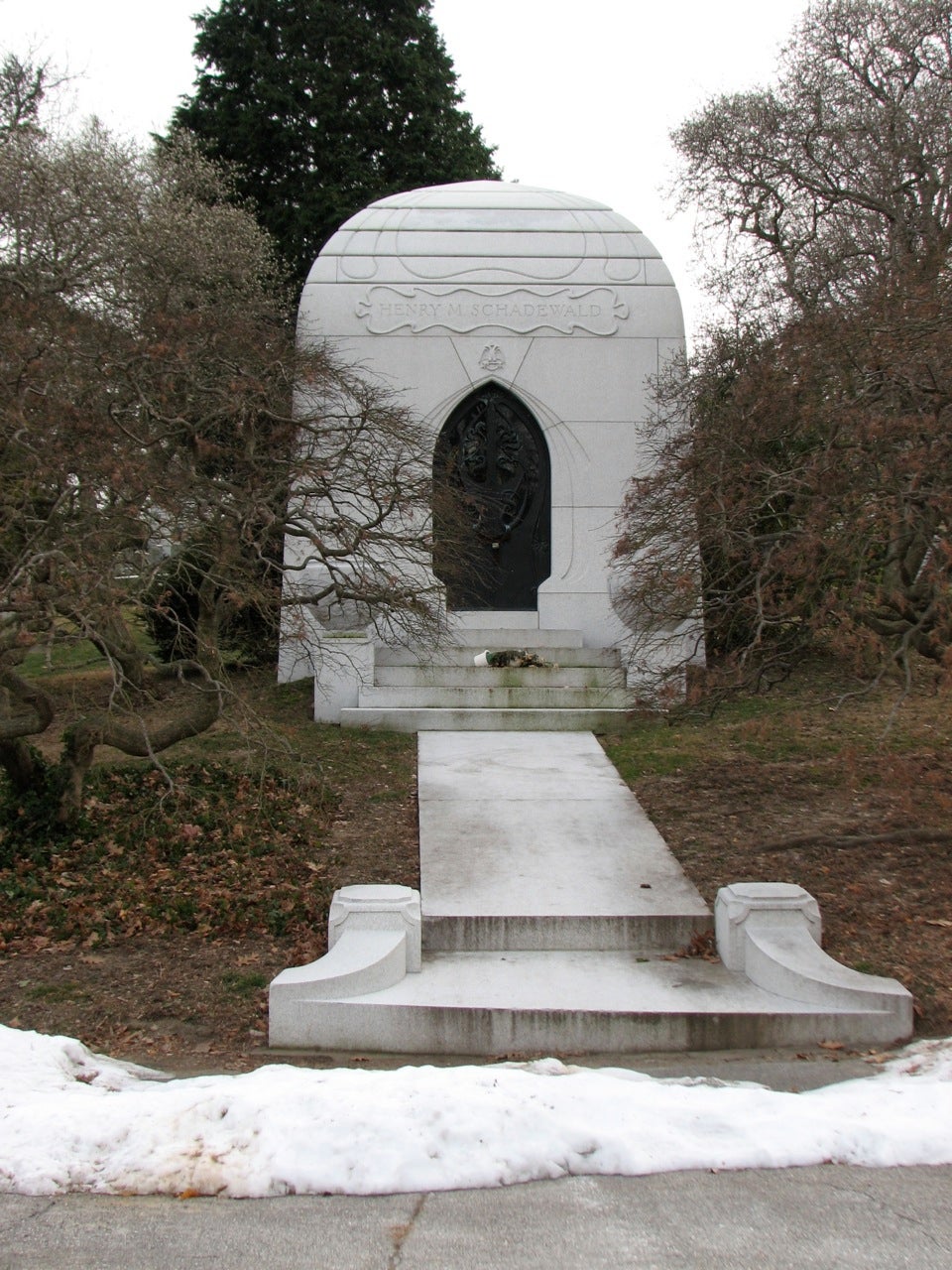 The rounded Art Nouveau style is used in several structures in West Laurel.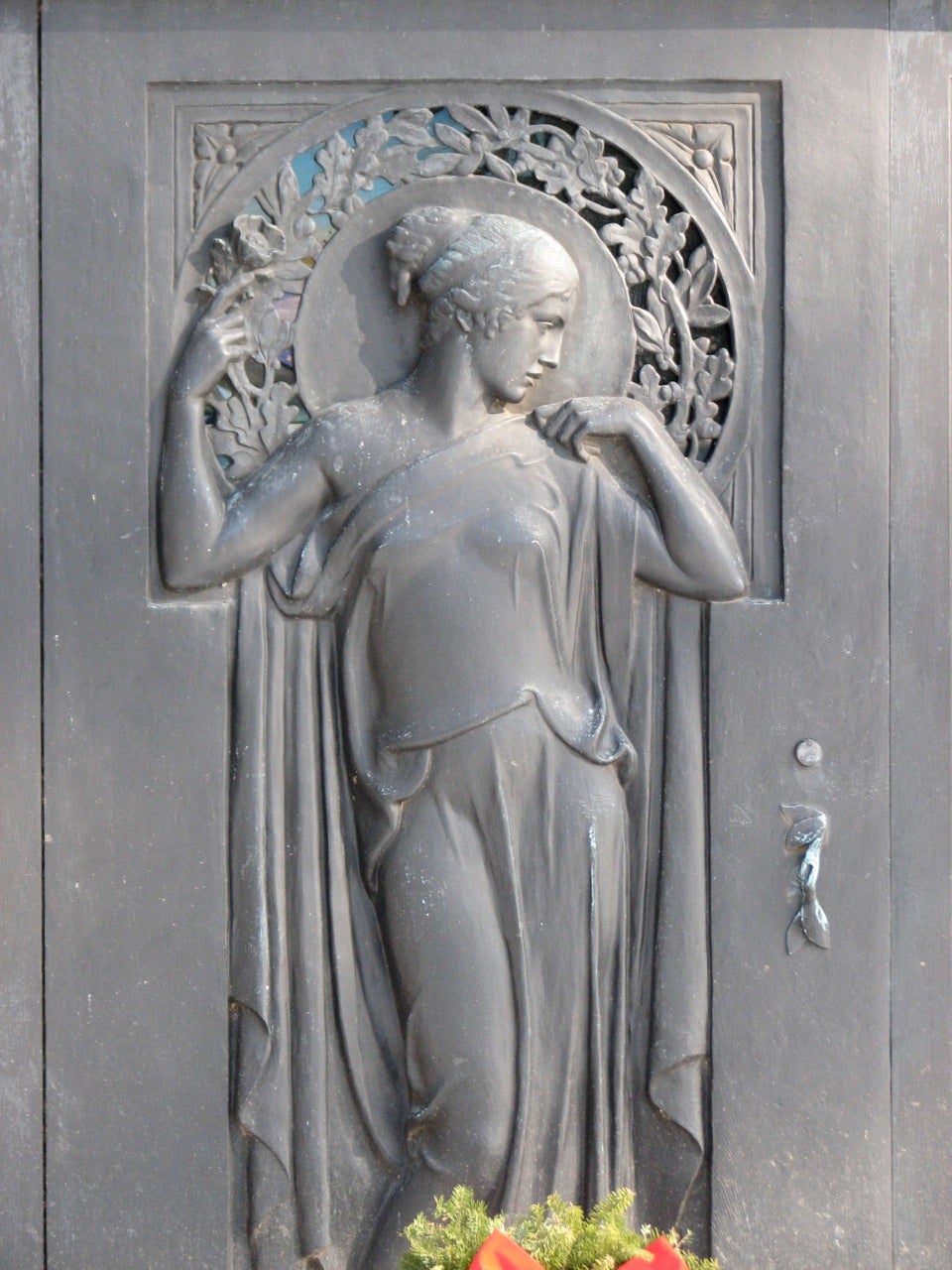 An Art Nouveau figure adorns the entrance of a mausoleum.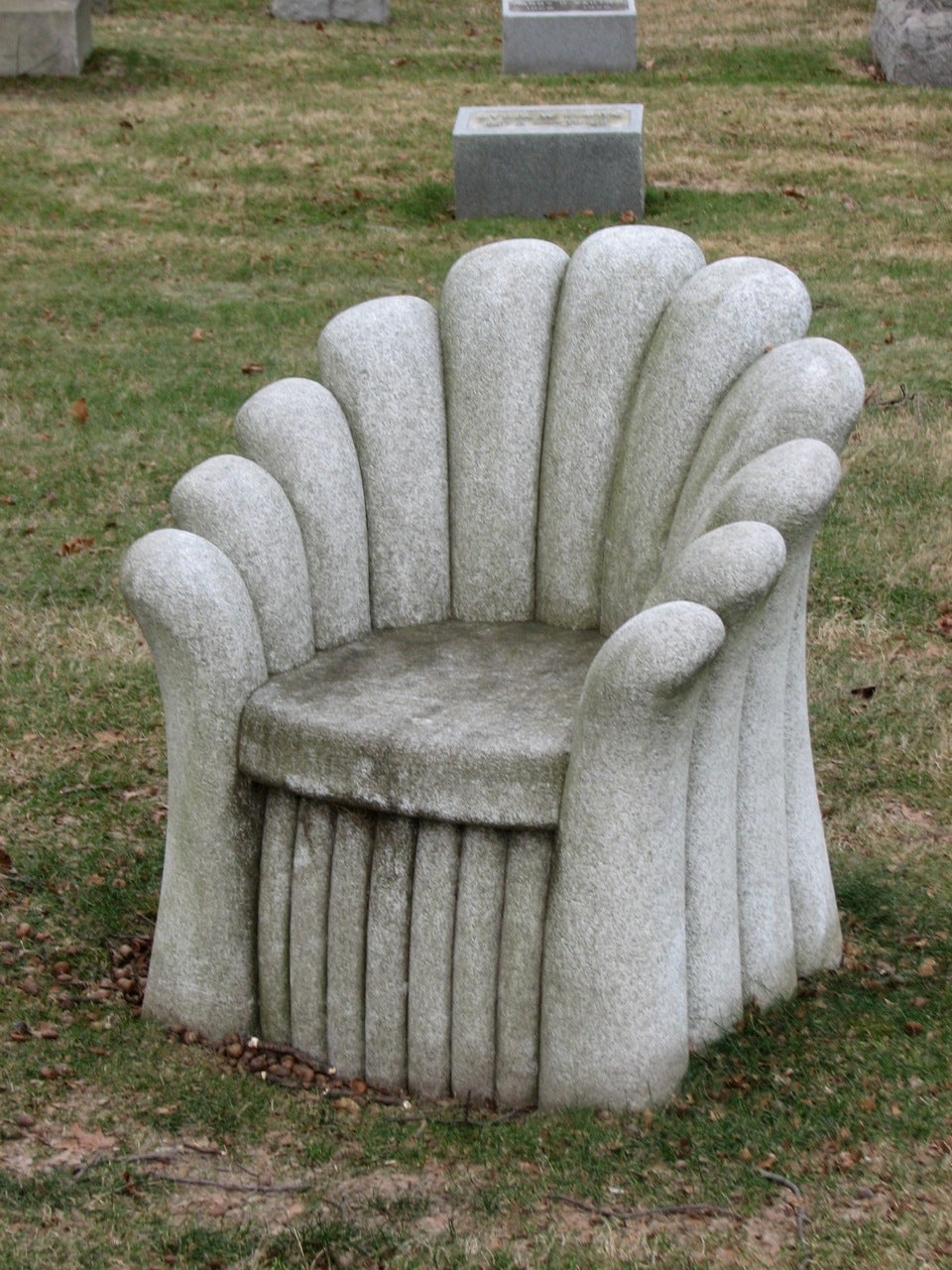 A pair of stone chairs in the Art Nouveau style provided a place for mourners to rest at one family vault.
An Arts and Crafts cabin was chosen by the Ayers family.
Many of the mausoleums contain elaborate stained glass windows of pastoral, geometric and figural forms.
The Egyptian Revival style takes various forms at West Laurel Hill.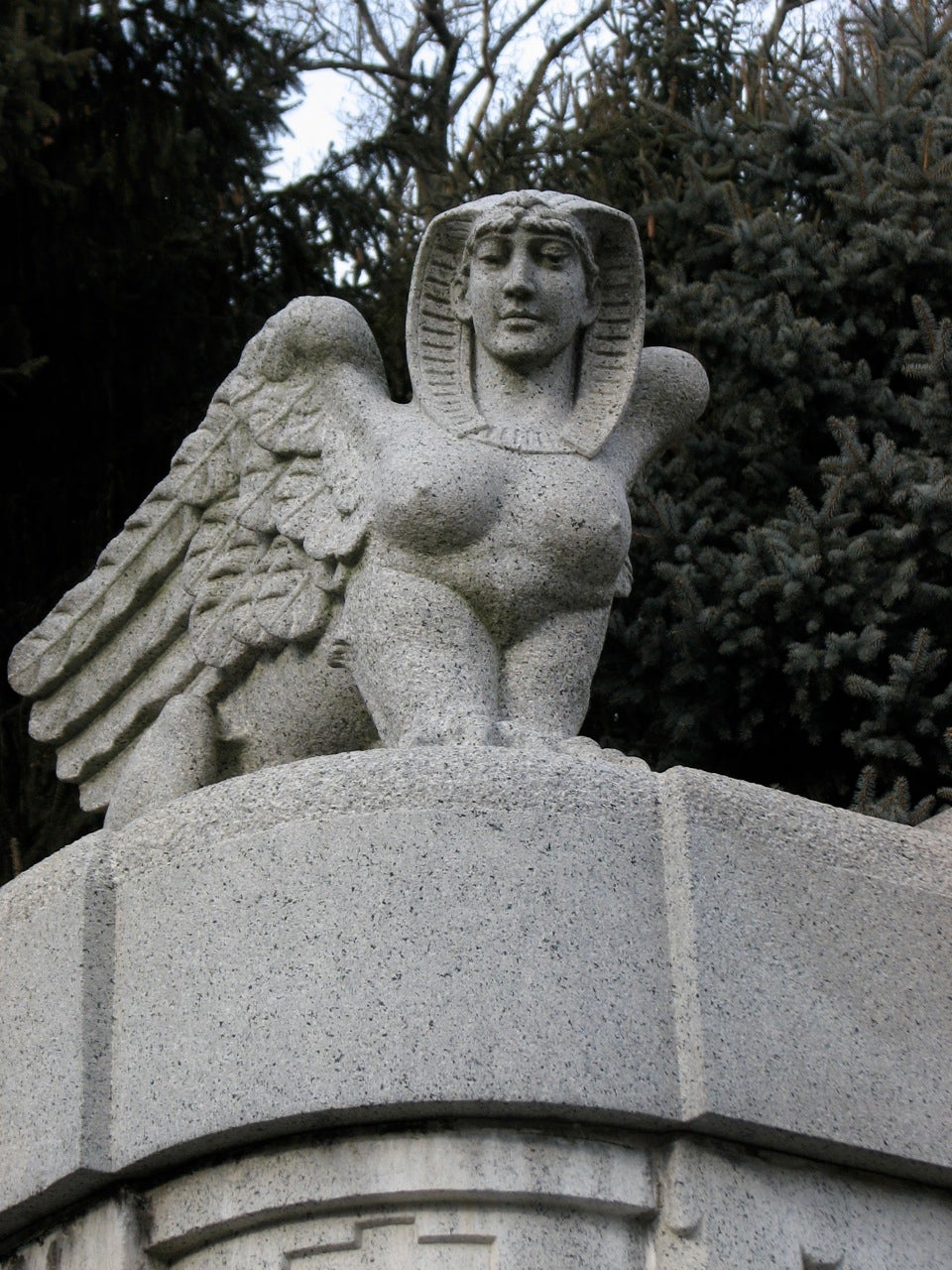 A series of Egyptian sphinx figures guard a tomb.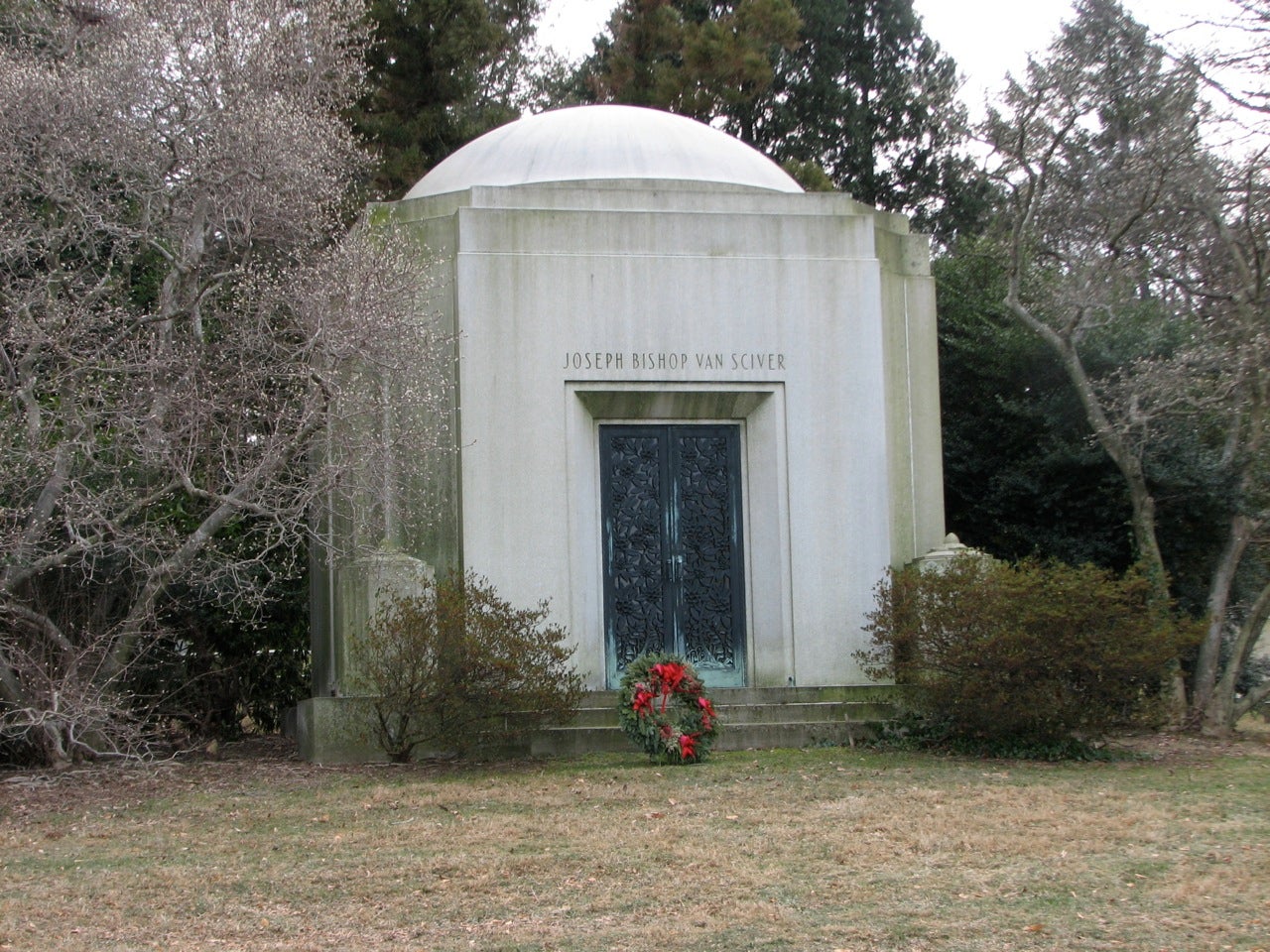 Elegant Art Deco structures and ironwork are found throughout West Laurel Hill.
2000.jpg
West Laurel Hill's Gothic Revvial bell tower was designed by architects Walter Cope and John Stewardson, whose work stands on the Bryn Mawr, Princeton and Penn campuses.