Weekly Entertainment Guide – UniverSoul
Listen
Robin Bloom offers 20 things to do this week in the Philadelphia region!
What's Happening
The 40th Anniversary of Ntozake Shange's "for colored girls…"
The African American Museum in Philadelphia celebrates its 40th anniversary by honoring the 40th anniversary of Ntozake Shange's ground-breaking choreopoem/play "for colored girls who have considered suicide when the rainbow is enuf." Curated by Souleo Wright, i found god in myself: the 40th Anniversary of Ntozake Shange's "for colored girls… features 20 commissioned paintings, photography and sculpture by nationally acclaimed artists including Renee Cox, Rafia Santana, Pamela Council, Alexandria Smith and Danny Simmons, reflecting the enduring significance of Shange's work and the social and cultural issues of women of color. The exhibition also includes archival material that highlights the creation and evolution of the original text from its 1974 California debut to its Broadway run, through January 2, 701 Arch Street, Philadelphia. Pictured: Amber Robles-Gordon's 'my rainbow is enuf' 2014 (Peter Crimmins/WHYY).
First Person Arts Festival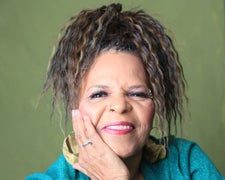 The 15th annual First Person Arts Festival is back November 7-19, dedicated to presenting art based on real life stories by a diverse group of well-known and emerging artists working across disciplines. Events kick off with the Grand Slam, Monday, November 7, crowning the "Best Storyteller in Philadelphia," hosted by comedian Chip Chantry, a Poll Party on election night, an open-letter style performance addressed to our new Commander in Chief, world premieres and Philadelphia premieres, a conversation and performance reading with award-winning playwright, poet, author, and self-proclaimed black feminist Ntozake Shange (pictured), and an All Star Slam. Venues include African American Museum of Philadelphia, Christ Church Neighborhood House, National Museum of American Jewish History, and Underground Arts. Photo by Adger Cowans.
"Step Afrika! The Migration: Reflections on Jacob Lawrence" at Annenberg Center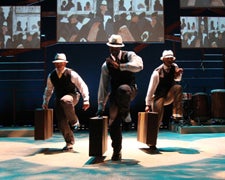 Catch the Philadelphia premiere of Step Afrika! The Migration: Reflections on Jacob Lawrence, November 3-5, at Annenberg Center, with a high energy, percussive, rhythmic dance style that combines African and modern dance traditions. The full-length work, The Migration, is based on Jacob Lawrence's iconic painting series that charts the story of African-Americans moving from the south to the north in the early 1900s, Zellerbach Theatre, 3680 Walnut Street, Philadelphia. Photo by Meredith Hanafi.
"A Million Faces: The Photography of John W. Mosley" at Woodmere Art Museum
Woodmere Art Museum focuses on Philadelphia's twentieth century black history with the exhibition A Million Faces: The Photography of John W. Mosley. A self-taught-photographer, Mosley migrated to Philadelphia in 1934 during the Great Migration from North Carolina and became a longtime staff photographer for the Pyramid Club and was published in the Philadelphia Tribune, the Philadelphia Evening Bulletin, the Pittsburgh Courier, and other black newspapers along the East Coast. The retrospective features over 100 photographs documenting black lives from the 1930s to the late 1960s, as Mosley captured images of average people as well as leaders and celebrities like Dr. Martin Luther King, Jr., Muhammad Ali, Duke Ellington, and Wilt Chamberlain. Many of the images have never been seen before. Visitors are invited to share their stories as part of the exhibition through January 16, 9201 Germantown Avenue, Chestnut Hill. The exhibition is presented in partnership with the Charles L. Blockson Afro-American Collection at Temple University Libraries. Photo courtesy of Woodmere Art Museum.
UniverSoul Circus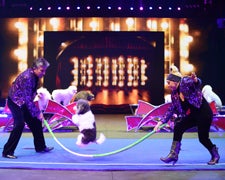 After a year of touring, UniverSoul Circus arrives in Philadelphia for its grand finale. The country's first African American owned circus is setting up a big top in Fairmount Park next to the Mann Center from November 3-27 with 47 grand shows that feature a multicultural/multinational cast of performers. Acts include favorites like Comedy Dog Act from Chile, Caribbean Dynasty from Trinidad and Tobago, Contortionists from Ethiopia, and Magical Tigers. Look for new acts like Russian Bar from Cuba, Aerial Duet from Colombia, Pagoda Bowl Acrobats from China, and Airborne Motorcycles from California. Photo courtesy of UniverSoul Circus.
Craft NOW
Craft NOW, a creative consortium of individuals, galleries, museums, universities, retailers and civic organizations, is underway spotlighting the local artists, galleries, studios and teaching institutions that have played an important role in developing craft artists. This year's theme is "Analog – Digital," exploring the intersections in craft and technology to discover how craft continues to evolve in the 21st century. Events include "A Well-Crafted Old City First Friday" November 4, 5pm-9pm, the 4th annual Irvin Borowsky International Prize in Glass Arts Lecture and Reception, November 10, Craft NOW Create, November 12, a free family event at the Kimmel Center, and more. Photo courtesy of Craft NOW.
Martha Graham Dance Company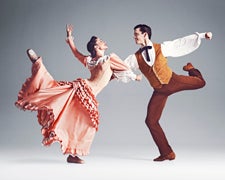 After a decade, the legendary Martha Graham Dance Company makes an appearance in Philadelphia with four Graham classics November 3-6 as part of the NextMove Dance Series at the Prince Theater. Program includes Graham's masterworks Appalachian Spring (1944), named after a poem by Hart Crane and set to Aaron Copland's music, which earned him a Pulitzer Prize. Also, Errand into the Maze, Dark Meadow Suite, and a reimagining of Graham's poignant solo in Lamentation Variations. Related events include pre-performance introductory remarks by artistic director Janet Eilber and two post-performance chats following the Friday 8pm and Saturday 2pm performances, 1412 Chestnut Street, Philadelphia. Pictured: Appalachian Spring. Photo by Hibbard Nash Photography.
Brawlerfest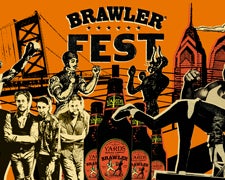 For an "old school" beer and music festival celebrating Philly's love for the underdog, head to Yards Brewing Company's Brawlerfest, Saturday, November 5, 2pm-7pm, 500 Spring Garden Street, Northern Liberties. Admission includes beer, music and entertainment including Marah, Low Cut Connie, Rockers Galore and DJ Bear Bait, plus food trucks, carnival games and more. Proceeds benefit Musician's On Call and Beat the Streets Philadelphia. Photo courtesy of Brawlerfest.
Diwali Celebration at International House Philadelphia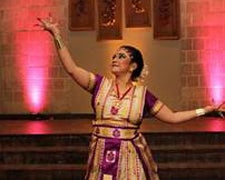 International House Philadelphia's annual Diwali Celebration takes place Thursday, November 3, 7pm, with colors, lights and firecrackers. Known as the Festival of Lights, the public event features traditional Indian cuisine, performances, henna, rangoli, and more, commemorating the joyous return of Lord Rama from his 14 year exile, 3701 Chestnut Street, Philadelphia. Photo courtesy of International House Philadelphia.
Election Day at the National Constitution Center
On Election Day, come dressed as a U.S. President and receive discounted $5 admission to the National Constitution Center. On Tuesday, November 8, get in the spirit with patriotic activities including concerts, face painting, crafts, gallery talks, exhibits, and more, and help set a record for the most presidential portrayers in one place at one time. Visitors arriving with an "I voted" sticker will also be eligible for discounted admission, 525 Arch Street, Philadelphia. Photo courtesy of the National Constitution Center.
The Philadelphia Jewish Film Festival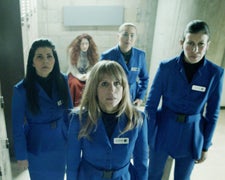 The Philadelphia Jewish Film Festival celebrates 36 seasons, November 5-19, highlighting the diversity and commonality of the human experience with over 33 films from 12 countries at various venues throughout greater Philadelphia. Look for many Philadelphia premieres, documentaries, narrative feature films, and short films including opening night film One Week and a Day, Mussa, chronicling Israel's refugee dynamics through a young Ethiopian's eyes, Shalom Italia, following an Israeli man searching for answers with his brother in the Tuscany countryside, and closing film Hounds (pictured).
Rehoboth Beach Independent Film Festival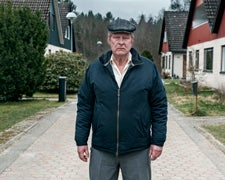 The Rehoboth Beach Independent Film Festival returns November 4-13, the oldest and largest event of its kind in the State of Delaware, showcasing a wide variety of American and international features, documentaries, and short films including "A Man Called Ove" (pictured), "Fatima," "Mimosas," and more. Venues include Rehoboth Beach Film Society's new Cinema Art Theater, the Cape Henlopen High School Theater and the MCC Rehoboth (Metropolitan Community Church) building. Photo courtesy of Music Box Films.
Sherlock Holmes Weekend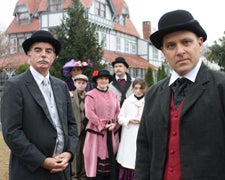 Sherlock Holmes Weekend returns to Cape May, November 4-6. Try and solve the mystery, "Sherlock Holmes and the Case of Melpomene's Mask" and win a variety of prizes. The weekend includes a "Search for Clues Tour" on Saturday that traverses the inns of Victorian Cape May in a hunt for clues. Also, on Friday and Saturday at 8pm, East Lynne Theater Company performs Holmes and Carter Mysteries, as a vintage-style radio show complete with sound effects and commercials, the First Presbyterian Church, Cape May, NJ. Photo courtesy of MAC.
Music
Vivaldissimo – The Joyful Music of Antonio Vivaldi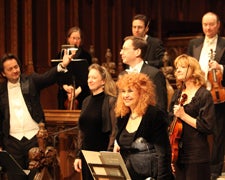 Vox Ama Deus presents Vivaldissimo – The Joyful Music of Antonio Vivaldi, with two separate performances of an all-Vivaldi program, Friday, November 4, 8pm, Saint Martin-in-the Fields Church, 8000 Saint Martin's Land at West Willow Grove Avenue, Chestnut Hill and Sunday, November 6, 4pm, Thomas Great Hall, Bryn Mawr College Campus. Valentin Radu conducts the Camerata Ama Deus Baroque Chamber Orchestra with Thomas DiSarlo, violin, Paul Miller, viola d'amore, and Sarah Davol, oboe. Photo by Alexander Iziliaev.
Mendelssohn Club's "British Organ Invasion"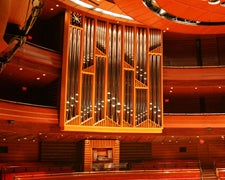 Mendelssohn Club of Philadelphia starts off a new season with British Organ Invasion, Saturday, November 5, 3pm. The program features the tale of Christopher Smart, whose poem Jubilate Agno was written while Smart was in an insane asylum. Benjamin Britten's cantata Rejoice in the Lamb captures its many moods with voices and organ, along with additional works by Finzi, Jackson, Leighton, and Vaughan Williams. The chorus will be joined by the Keystone State Boychoir and Alan Morrison on the Fred J. Cooper Memorial Organ (pictured) at the Kimmel Center for the Performing Arts, Broad Street, Philadelphia. Photo courtesy of the Kimmel Center for the Performing Arts.
Las Cafeteras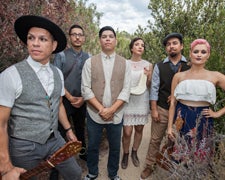 The East L.A. Chicano band Las Cafeteras brings their blend of punk, hip-hop, beat music, cumbia and rock to the Rotunda for the Crossroads Music family concert, Sunday, November 6, 7:30pm with a free Children's Program at 6pm, 4014 Walnut Street (use east side entrance), Philadelphia. Photo by Rafael Cardenas.
Tony Trischka at the Tin Angel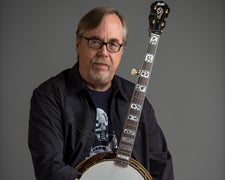 Tony Trischka, the avant-garde banjo player who has served as an inspiration for many progressive bluegrass and acoustic musicians, comes to the Tin Angel performing "Early Roman Kings: The Music of Bob Dylan," Sunday, November 6, 7pm (doors open at 6:30pm), 20 S. 2nd Street, Old City Philadelphia. Photo courtesy of Tony Trischka.
Onstage
Theatre Exile's "Guards at the Taj"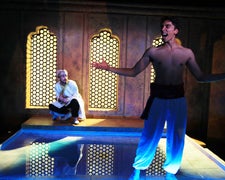 Theatre Exile kids off its 20th anniversary season with the Philadelphia premiere of Guards at the Taj by Rajiv Joseph. The play, based on dark myths surrounding the building of the Taj Mahal, tells the comedic story of two hapless guards in 1648 India who ultimately learn the ugly truth about one of the most beautiful wonders of the world. Producing Artistic Director Deborah Block directs a cast including Anthony Mustafa Adair and Jenson Titus Lavallee, through November 13, Studio X, 1340 S. 13th Street, Philadelphia. Photo by Paola Nogueras.
EgoPo Classic Theater's "Delirium"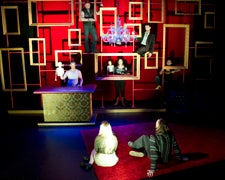 EgoPo Classic Theater kicks off its Russian Masters festival season with Delirium, an adaptation of The Brothers Karamazov, by Theatre O and Enda Walsh, about three brothers locked in an eternal family struggle with their abusive patriarch. The Philadelphia premiere is a reimagining of Dostoyevsky's influential novel through light, sound, and poetry. Brenna Geffers directs a cast including Robert Smythe, Chris Anthony, Johnny Smith, Anthony Crosby, Kayla Anthony, Kelly McCaughan, Ross Beschler, through November 13 at the Latvian Society Theater, 7th and Spring Garden Streets, Philadelphia. Photo by Dave Sarrafian.
Quintessence Theatre Group's "Mother Courage and her Children"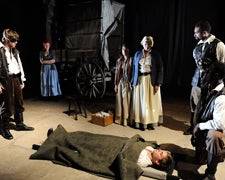 Quintessence Theatre Group takes on Mother Courage and Her Children, Bertolt Brecht's epic retelling of the Thirty Years' War as experienced through the trials of a cunning canteen operator determined to make a profit from the war no matter the danger to herself or her children. Considered one of the greatest plays of the 20th century, the anti-war production is directed by Alexander Burns and features original music by Michael Friedman and a contemporary English translation by David Hare. Cast includes Janis Dardaris, Gregory Isaac, Leigha Kato, and Forrest McClendon through November 6, at the Sedgwick Theater in Mt. Airy, 7137 Germantown Avenue, Philadelphia. Photo by Shawn May.
Each week, the Entertainment Guide spotlights interesting local arts offerings happening now, including music, dance, theater, museums, special exhibitions and other arts events from across the region.
To submit an event to be considered, email Robin Bloom at artscalendar@whyy.org.