'We want to live. They want to burn trash': Chester residents raise environmental racism concerns over incinerator with Covanta
The contract with the incinerator operator expires in April 2022, setting up a showdown between Chester residents and Covanta.
As the weather warms, many people open their windows to welcome spring breezes into their homes. For some residents of Chester, however, that's not part of the plan.
"Right now, we're suffering under the effects of environmental racism in our city of Chester, Pennsylvania," said Zulene Mayfield, who chairs the group Chester Residents Concerned for Quality Living.
Delaware Valley Resource Recovery Facility, a waste-to-energy site in Chester owned by Covanta Holding Corp., incinerates about 3,500 tons of trash a day. It is one of the largest such facilities, and a 2019 study concluded it was one of the largest polluters of its kind in the country.
Covanta's contract with the Delaware County Solid Waste Authority expires in April 2022, setting up a showdown between the predominantly Black residents of Chester and the company they accuse of polluting the air they breathe.
"We are asking the Delaware County Solid Waste Authority to seek out alternatives — to not sign a new additional contract with Covanta," Mayfield said.
The plant was first opened in 1992 by Westinghouse. Covanta took over the operations in 2005.  Chester Residents Concerned for Quality Living formed immediately after the facility first opened and has opposed its presence since then.
Chester's population of 34,000 is nearly 70% Black, and the city is among the poorest communities in Pennsylvania. Mayfield said the incinerator is causing health issues and depreciating the value of homes there.
"We want to live. They want to burn trash. Their burning trash interferes with our right to a quality of life, and our ability to breathe, and have the comfort of our community in our home," Mayfield said.
Despite its location in Delaware County, the plant also incinerates trash from Philadelphia, New York, New Jersey, and even a small amount from Ocean City, Maryland, according to a company spokesperson.
"What we do is take average household waste [and] combust it to produce electricity. From there, we scrub emissions to minimize environmental impacts. And the biggest benefits of these plants is we're not sending waste to landfills," said James Regan, senior director of communications for Covanta.
Facilities such as the one in Chester are the safe alternative to landfills, Regan said. Pointing to the use of these facilities in Europe, he said one of the most important things for Covanta "is to minimize any impacts from the waste we generate as a society."
Regan said that Covanta is the victim of "unfair characterization," and that Chester Residents Concerned for Quality Living is "trying to shut down anything with a stack."
"Ninety-nine point nine percent of what comes out of the stack is normal components of air. That includes nitrogen, oxygen, water vapor, and that's because of that emissions control technology that is on the back end. Oftentimes, there's a lot of folks that don't understand these facilities, they look at a stack and they are concerned. And we understand that people may have concerns about a stack in their community," Regan said.
Looking at emissions data
Covanta has recently posted some daily emissions data on its website. Pushing back on negative claims, the company says the contention that it is one of the largest polluters in the region are untrue.
The 2019 study from researchers at The New School found that Covanta's facility in Chester emits more particulate matter than any other similar facility in the country.
Particulate matter, also known as PM, consists of small inhalable particles that can be found in the air around places such as construction sites and smoke stacks. While it can vary in size, at 2.5 micrometers particulate matter can be particularly harmful because it can get deeper into the lungs.
The Covanta plant in Chester also has "a long history of emitting high amounts of PM 2.5, and we know that this community is a predominantly low-income, predominantly Black community with high rates of asthma, and incinerators like this — it's just a dirty facility, and it contributes to the air pollution in this community," said Adrienne Perovich, assistant director at the Tishman Environment Design Center at The New School and one of the researchers behind the 2019 study.
"We're particularly worried about PM or particulate matter right now because we know, based on a Harvard study, that increased exposure to this pollutant increases your risk of death from COVID-19, in addition to like, long scientific-based knowledge knowing that PM contributes to heart disease and lung disease and asthma," Perovich said.
A 2017 data set from the Environmental Protection Agency's National Emissions Inventory consistently placed Delaware Valley Resource Recovery Facility as one of the top three or four polluters in the area, usually behind Philadelphia International Airport, according to Mike Ewall, founder and executive director of the Energy Justice Network, who organized the data's spreadsheets.
The Covanta incinerator isn't alone as one of the region's major polluters, according to the 2017 EPA data and 2019 Pennsylvania Department of Environmental Protection data that Ewall organized.
Monroe Energy's Trainer Refinery is also high on the list, as well as Kimberly Clark Corp.'s Chester mill, which recently switched from coal to natural gas.
Because Chester Residents Concerned for Quality Living is one of the Energy Justice Network's member organizations, Ewall has publicly sparred with Covanta since it first popped up on his radar in 1994.
Growing up in Bucks County, he said, he had his own run-in with an incinerator planned for his area. He has since dedicated a large part of his life to helping communities fight off similar facilities.
"There's just a lot of misinformation, and I'm sure Covanta says the same thing," Ewall said.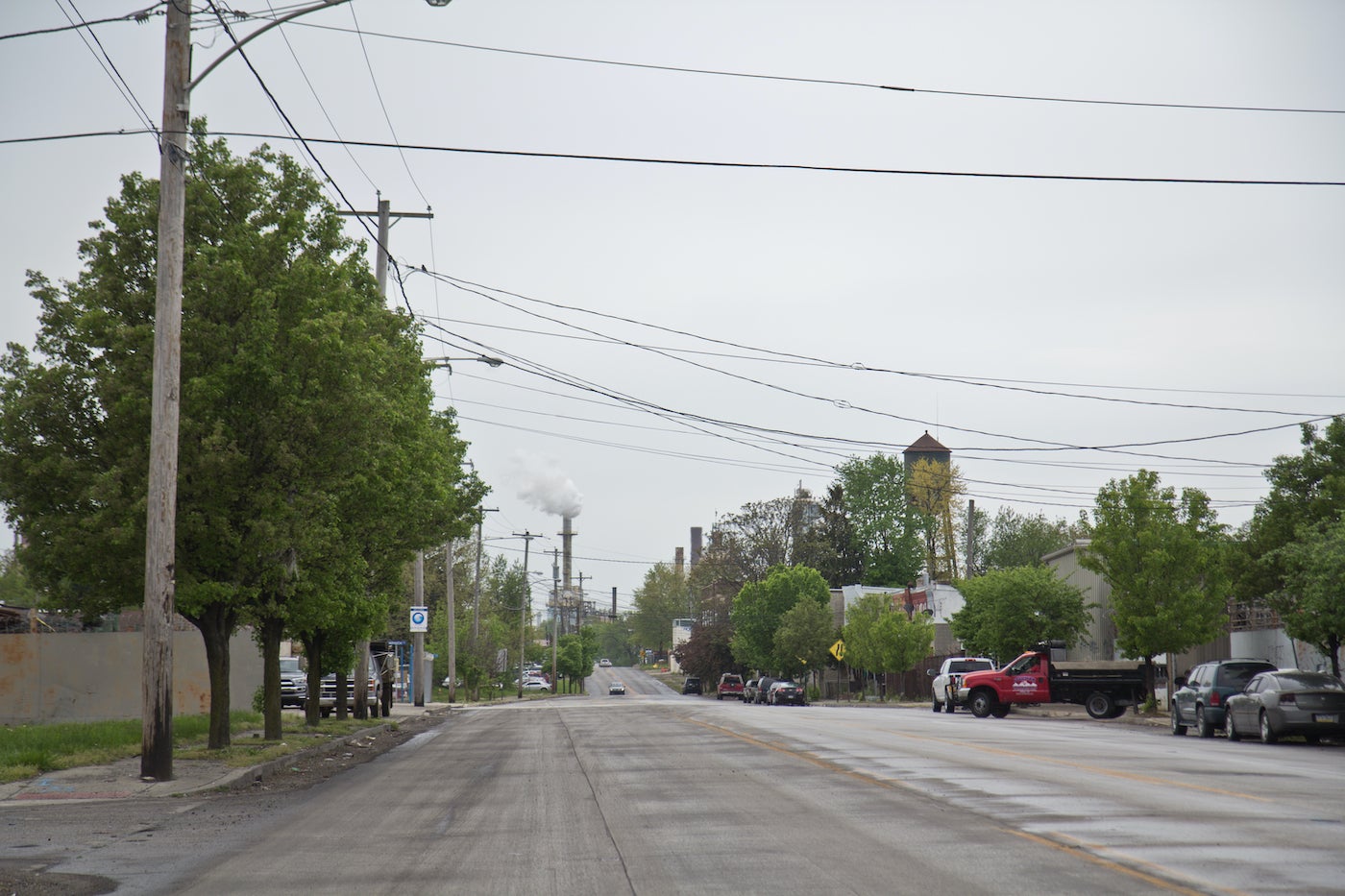 Covanta has countered claims of pollution by citing the fact that its facility operates 96% below federally regulated emission standards. It also points to vehicles and other "mobile sources" as the main offender.
Regan, the company's senior communications director, maintained that "these plants don't pose significant health risks at all."
Sintana Vergara, an assistant professor in the Department of Environmental Resources Engineering at Humboldt State University in California, studies the use of residual resources like solid waste as a resource. She said that though she can't speak to the specifics of Covanta's claim without all the numbers, she would be skeptical of a "black and white" statement on safety from Covanta.
Because incineration, at its heart, is combustion, Vergara said that even though these facilities are able to capture a lot of toxic emissions, such as carbon monoxide, some are still released into the atmosphere.
"I do think that there are two issues here, though. So one is the fact that, of course, incineration is going to produce some air pollution, even with the highest control technologies, some pollution is going to be produced," Vergara said. "But I think the second issue … is public perception and acceptance of a technology like this. So in the United States, we have a very long history of siting dirty power plants and waste facilities in communities of color, in low-income communities, who are bearing the risks of these facilities without necessarily sharing in any of the benefits."
Because in the past such facilities were so bad at polluting and posed such health risks, Vergara said, no matter how many improvements are made, they will have a hard time winning people over.
But in addition, she said, PM 2.5 has been a primary suspect affecting communities of color. She pointed to an April 2021 study published in Science Advances that shows that communities of color are disproportionately affected by it.
"If you look across the country and you measure air quality, what people are actually breathing in, people of color breathe worse air," Vergara said.
Though health risks likely play a factor in the Chester community's opposition, Vergara said, studies show that concepts of procedural and distributive justice may also be playing a part.
"So if people felt like there was procedural justice, meaning that the process was fair, they got a say into the siting of the facility or where it would be or what it would be," Vergara said. "That helped predict how people felt about it, and also what's called distributive justice. So feeling like the community where it was sited actually got some benefits, as well as the cost from the siting of that facility."
Covanta's Regan said the company is aware of environmental justice concerns and is working on solutions.
"We established a community outreach environmental justice policy. We were one of the first companies in the United States … through our work in Chester, and with an organization called the Chester Environmental Partnership," he said, citing the support of Chester city officials.
What Chester residents say
Anita Littleton is a pastor who moved to Chester as an adult about 22 years ago. The issue of the incinerator is new to her. When she first arrived, she was in good health, she said.
"And a few years in, I developed asthma, not knowing how or why. This is puzzling, as it didn't run through my family, no one in my family had asthma, no medical histories of it — and so I took a personal interest in this project here," Littleton said.
There are days when she can't leave her home, Littleton said — she even had a hard time attending a recent rally against the incinerator. One of her children was also recently diagnosed with asthma, she said.
Mayfield said that she has also known family members to get sick, and that while she can't solely attribute it to the Covanta facility, the incinerator isn't helping.
Both Mayfield and Littleton are upset with city officials, whom they characterized as not taking the concerns of residents seriously. In particular, they accused Mayor Thad Kirkland of being dismissive of health issues like asthma.
WHYY News reached out to Kirkland and his office for comment but did not immediately receive a response to a request for comment.
Because the Delaware County Solid Waste Authority, which administers the incinerator contract with Covanta, is an independent legal entity, any decision to scrap the contract rests with the authority's seven-member board. Though that board is appointed by the County Council, four of the current members are holdovers from previous Republican-controlled administrations on the council.
Speaking only for himself, Councilman Brian Zidek said the shipping and burning of waste in one of the poorest communities in Delaware County is "fundamentally unfair."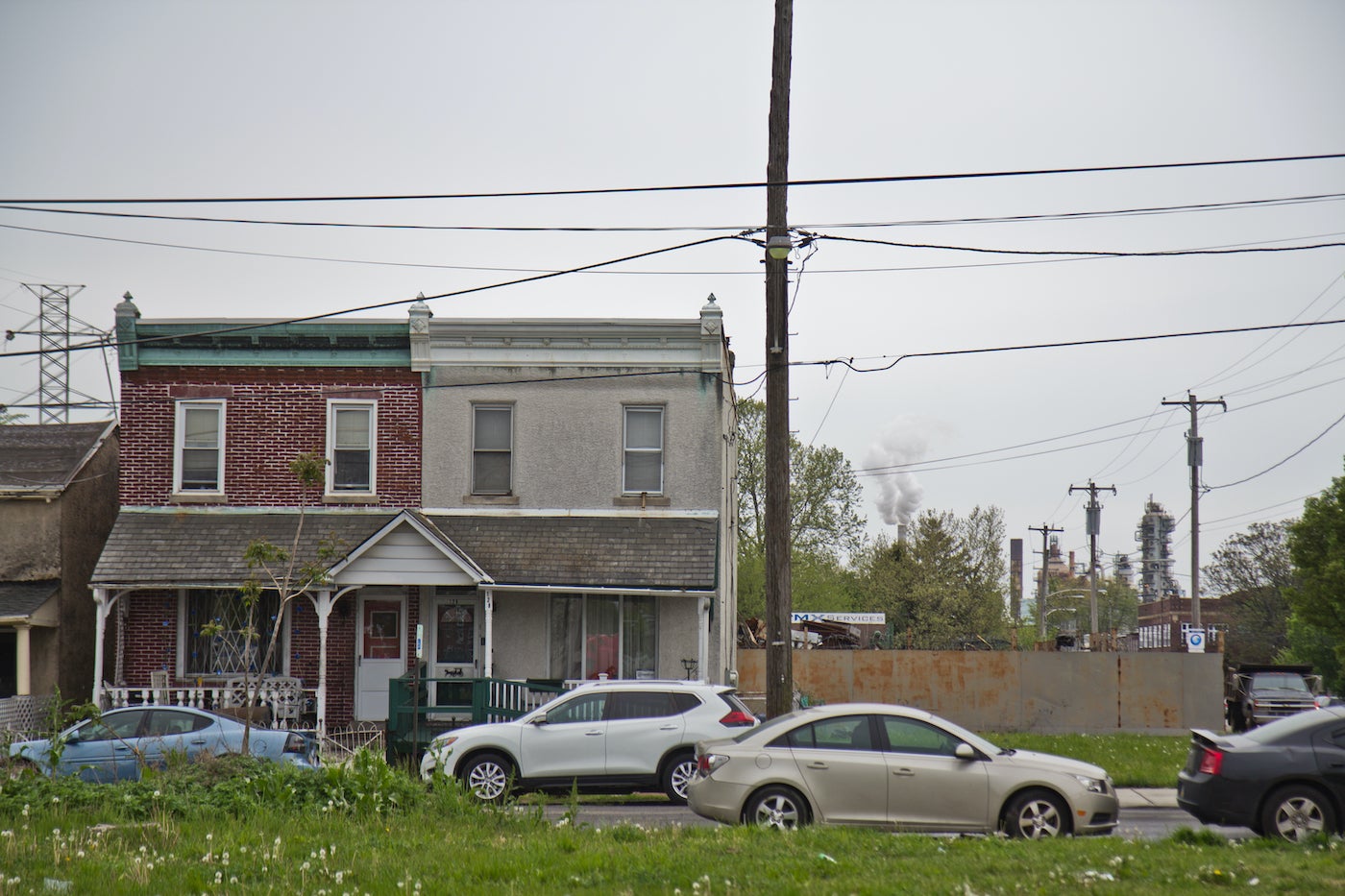 Growing up in South Jersey, Zidek said, he saw how marginalized communities always seemed to be faced with such facilities. He specifically recalled the Covanta Camden Energy Recovery Center — the second-largest emitter of lead in the country for such facilities, according to the 2019 study by The New School.
"The incinerator in Camden County wasn't in Cherry Hill. It wasn't in Haddonfield. It was in Camden — and that's no accident. And similarly, the incinerator that exists in Delaware County, it ain't in Swarthmore, and it ain't in Radnor. It's in Chester, and it's high time that we stopped this nonsense where the poorest among us are left to bear the burden of environmental degradation in the way that we are here," Zidek said.
If given the opportunity, Zidek said, he hopes to appoint another member to the Solid Waste Authority who shares that perspective.
WHYY News reached out to James Kelly, who chairs the Solid Waste Authority, but did not immediately receive a response to a request for comment.
On Wednesday, May 5, at 3 p.m., the Solid Waste Authority will be holding a virtual public meeting, according to Zidek.
"It's my way of understanding that it's the first time there's ever been a virtual meeting of the Solid Waste Authority for the public to attend," Zidek said.
For residents like Mayfield, the fight with Covanta is all about having the same say in what goes on in their community that everyone else, especially as it relates to clean air.
"We're no different. Our ZIP codes may be different. However, what you want for your community, we want for ours," she said. "We want to be able to live cleanly in peace and have a certain level of quality of life. That's it."

WHYY is one of over 20 news organizations producing Broke in Philly, a collaborative reporting project on solutions to poverty and the city's push towards economic justice. Follow us at @BrokeInPhilly.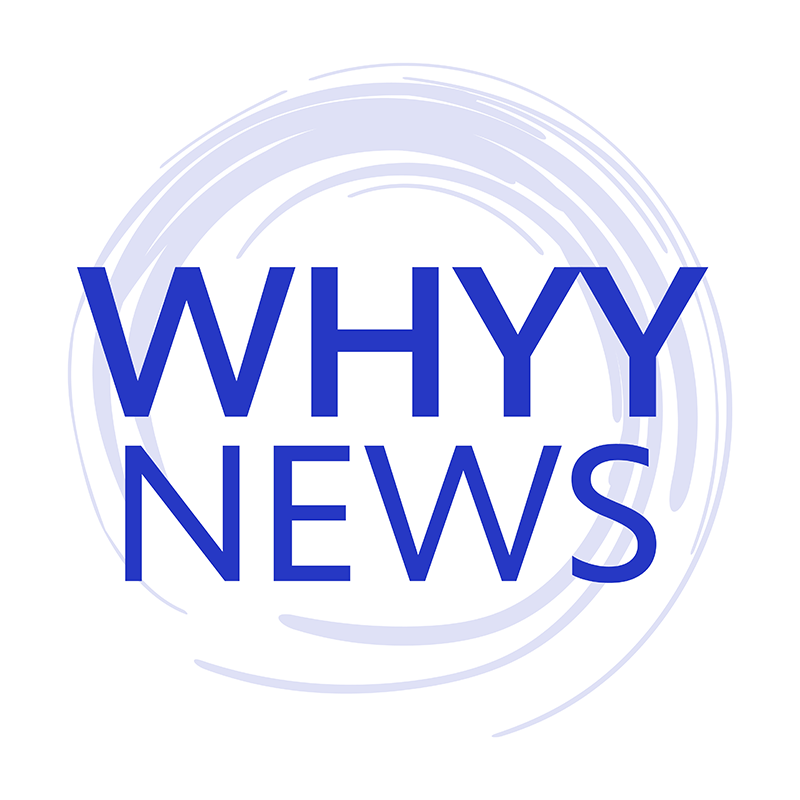 Get daily updates from WHYY News!
WHYY is your source for fact-based, in-depth journalism and information. As a nonprofit organization, we rely on financial support from readers like you. Please give today.