N.J. water watchdog chief says industry should face tighter regulation on chemical leaks
Dr. Keith Cooper, chairman of the Drinking Water Quality Institute, said existing regulations have not done enough to prevent pollution by industry.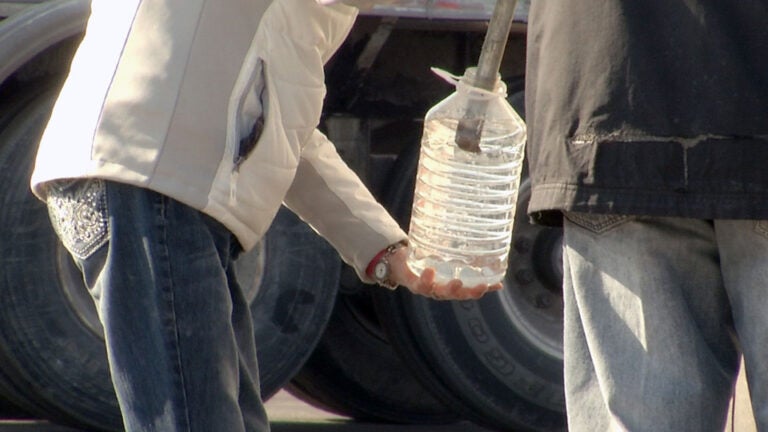 This article originally appeared on NJ Spotlight.
—
The head of New Jersey's drinking water watchdog said Thursday that industry should be required to take responsibility for any contamination of air and water that's linked to its operations.
Dr. Keith Cooper, chairman of the Drinking Water Quality Institute, said existing regulations have not done enough to prevent pollution by industry, and they may now need to be strengthened so that corporations do more to ensure contaminants do not escape their plants.
"If you can instill within the industries themselves that if they are required to maintain their chemical footprint within their own industry, within their controlled environment, then you will have their responsibility for maintaining that," Cooper said during a public meeting of the panel of scientists and water company executives that advises the state Department of Environmental Protection on safe levels of certain chemicals in drinking water.
"But unfortunately, historically, we have not put that requirement," he said, offering his personal opinion. "We have allowed the chemicals to escape off of sites either through gas or the utilization of wastewater treatment plants, and I think that in the future, we have to start looking at putting the onus back on industry."
Environmental regulators are faced with a need to set health standards for a range of chemicals, some of which were listed by the water quality panel on Thursday for possible investigation. They include cyanotoxins, which have led to harmful algal blooms (HABs) at many New Jersey lakes over the last two summers, and radon, which is linked to cancer.
The list also includes replacements for the toxic PFAS (Per-and Polyfluoroalkyl substances) family, also known as "forever chemicals" because they don't break down in the environment even after their use or manufacture has ended.
New-generation chemicals may be just as toxic
Scientists have warned for years that the unregulated replacement chemicals may be just as toxic as the compounds they are designed to replace, some of which are now subject to strict health limits set by states including New Jersey.
Concern about the risks of the new generation of chemicals grew in recent months with reports from two national scientific journals that Solvay Specialty Polymers, a chemical company in Gloucester County, has been using a substitute for PFNA (perfluorononanoic acid), a type of PFAS chemical that is now regulated by New Jersey. The company confirmed that it has been using a substitute for PFNA as a "process aid."
In late November, Consumer Reports said it had obtained documents from the DEP and the U.S. Environmental Protection Agency showing that the replacement chemicals were found in the blood of Solvay workers, and that the company had known about the chemicals' health risks for at least 15 years.
Last month, New Jersey sued Solvay, accusing it of discharging both the old and new chemicals into the environment for years, and not doing enough to clean them up.
So-called legacy PFAS, including PFNA, have been linked to a range of serious illnesses including cancer, immune-system impairments, developmental problems in children, and high cholesterol. The man-made chemicals were used in Teflon and other consumer products starting in the 1940s. Some were phased out by major manufacturers in the mid-2000s but others are still used for products including some food packaging.
Statewide ban recommended
At Thursday's water quality panel meeting, Tracy Carluccio of the environmental group Delaware Riverkeeper Network urged the panel to recommend a statewide ban on the new chemicals until their health effects can be determined.
"This information is so concerning to the public especially for these folks who live around the region where Solvay contaminated the air and water with PFAS," said Carluccio, a longtime campaigner for strict regulation of the chemicals. "Now they are being told that they have been exposed to another compound that is supposed to replace the toxic one, and it could even be worse than the original."
In 2013, PFNA was found in a public water well in Paulsboro, near Solvay's West Deptford plant, at more than 10 times the level that New Jersey has since set as safe for human consumption. The tests prompted DEP officials to warn parents not to let young children drink public water and led the town to shut down the well until a PFAS filter could be fitted. Paulsboro is now one of eight towns where residents' blood is due to be tested next year as part of a national investigation into the health effects of PFAS.
Cooper, a Rutgers University toxicologist, wouldn't comment on whether investigating the replacement chemicals is a higher priority for the water quality panel than other contaminants but said he was aware of concern over the replacement chemicals.
"We are starting to look at this idea of how you deal with classes of compounds which can't be eliminated with current treatment," he told the meeting.
But he warned that it's not possible to regulate the thousands of chemicals that make up the PFAS family as a single class, as advocated by some campaigners, because the chemicals don't all have the same characteristics. The solution, he said, was to set standards for subsets of the class that have  similarities. "The idea that you can treat this whole class as a single unit is not really the case," he said.
Do companies 'own those chemicals'?
An alternative could be to require the companies that used or made chemical contaminants to take responsibility for any leak, Cooper said.
"You have to set up regulations where you start to say that if you have specific types of compounds which are present within your process, you own those chemicals," he said. "It is your responsibility as the industry to not trespass on other people's property."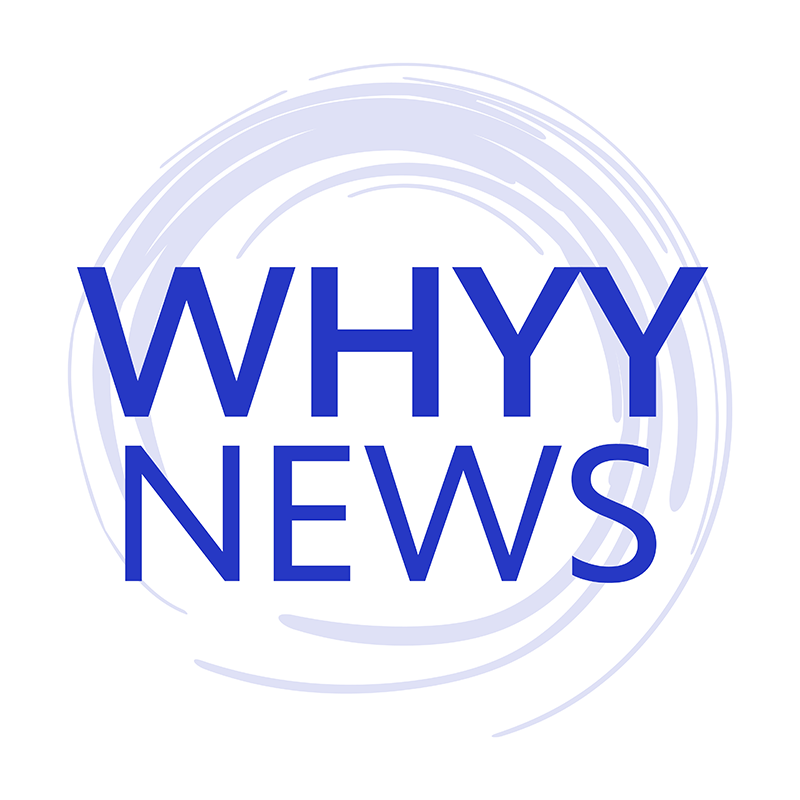 Get daily updates from WHYY News!
WHYY is your source for fact-based, in-depth journalism and information. As a nonprofit organization, we rely on financial support from readers like you. Please give today.