Philly parks are going organic with ban on synthetic weed-killers
The ban on non-organic herbicides applies to all city parks, trails and playgrounds. Advocates say it will clean city land of dangerous toxins.
Synthetic weed-killers will soon be a substance non-grata in Philadelphia parks and public spaces.
In a unanimous vote, City Council Thursday passed legislation banning herbicides linked to health conditions such as cancer, asthma and learning disabilities on all city-owned land.
The Healthy Outdoor Public Spaces bill sponsored by Councilmember Cindy Bass applies to all city parks, trails, recreation centers and playgrounds. These parcels of public land are now maintained with chemicals including glyphosate and 2, 4-D, a common pesticide linked by a growing body of scientific research to harmful impacts on humans and the environment.
The World Health Organization's International Agency for Research on Cancer described glyphosate in 2015 as "probably carcinogenic to humans."
In addition to the ban on certain chemicals, the legislation requires the city's Department of Parks and Recreation to document the usage of any pesticide and report back annually to City Council.
A recent study by the U.S. Environmental Protection Agency declared that glyphosate is not a carcinogen and presents no threat to human health when the chemical is used according to the label. But public health advocates believe protections should be in place because of the difficulty in guaranteeing correct usage and exposure levels. The chemical can be especially harmful to children, whose playful explorations can put them at risk of higher levels of exposure.
"Children play close to ground where pesticides settle, they put their hands in their mouths and breathe more rapidly than adults increasing inhalation exposures," said Sarah Evans, an assistant professor of environmental medicine and public health at the Icahn School of Medicine at Mount Sinai.
Under the legislation passed Thursday, the regulation will go into effect over the next three years. Beginning in July, the Department of Parks and Recreation will be required to report pesticide use publicly. In 18 months, the law will prohibit certain toxic chemicals on all city property except golf courses and athletic fields, which must comply by the end of 2022.
The city must also develop an organic land management plan that includes regular soil testing and selection of planting.
Dr. Linda Stern spent most of her career at the Philadelphia Veterans Affair Medical Center where she treated veterans exposed to Agent Orange, a dangerous chemical weapon that includes 2, 4-D, one of the banned herbicides.
"There are no established safe levels of herbicides," Stern said, commending City Council for the bill's passage. "Health alarms have been demonstrated at very low levels and they can even be passed to future generations."
According to research by the Black Institute, a New York-based racial justice think tank, Black and Hispanic communities are statistically more affected by the chemicals.
"Every single time a chemical-based herbicide is sprayed in Philadelphia, environmental racism is being manifested in our communities," Ryan Dougherty, an organizer with the group, said.
Deep health disparities are well-documented in Philadelphia, with some Black and brown neighborhoods experiencing much higher levels of childhood asthma and other ailments than white neighborhoods.  
The bill passed without the support of the city's Department of Parks & Recreation.
Parks and Rec officials argue the ordinance will make it more difficult to manage the health and ecology of Philadelphia's natural lands. In particular, the bill doesn't come with adequate funding attached. The department already faces a $12.5 million budget reduction because of the pandemic.
"The known alternatives to herbicides are far less effective and far more costly, so our already-stretched capacity to manage invasive plants would be greatly reduced," Commissioner Kathryn Ott Lovell said.
An amendment to the bill made before it passed does allow Parks and Rec to use a synthetic herbicide if approved through a waiver.
The department still isn't happy with that, calling it "impractical" and would not allow staff to carry out routine park maintenance.
As a response to the public's concern about the potential dangers of the synthetic herbicides, the department will not use any within 50 feet of play equipment, post signs in advance that there will be applications of the synthetic herbicides, and institute a pilot program on selected sites to test how well organic pest management products work.
Mayor Jim Kenney has not spoken publicly about the legislation. Following Thursday's City Council vote, environmental advocates urged him to sign the bill into law.
"Organic land management is a safe and effective alternative to spraying toxic chemicals in our parks and playgrounds. This change is well worth it to ensure that children and adults alike can safely enjoy outdoor spaces in the city, especially during the COVID-19 pandemic," said Pennsylvania Public Interest Research Group advocate Emma Horst-Martz.  "We encourage Mayor Kenney to sign this bill into law and look forward to continued action to reduce the use of toxic chemicals across Philadelphia."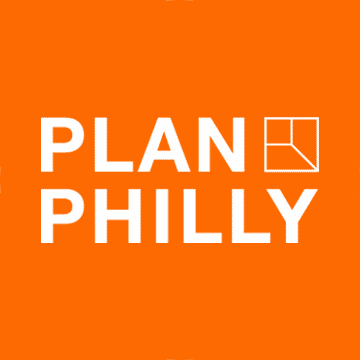 WHYY is your source for fact-based, in-depth journalism and information. As a nonprofit organization, we rely on financial support from readers like you. Please give today.