Watchtower guard is fired as search for fugitive killer in Pennsylvania focuses on botanical garden
Pennsylvania officials say a prison tower guard has been fired after letting a convicted murderer slip out on his watch in a brazen escape.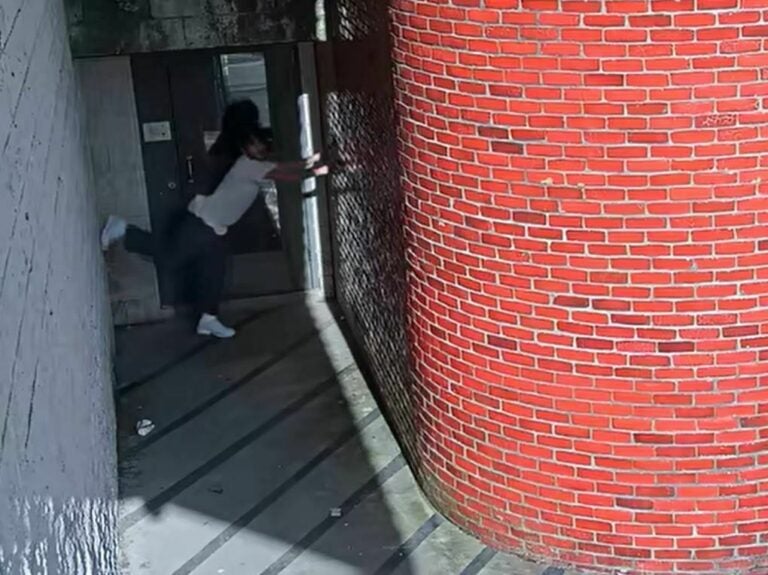 A prison tower guard has been fired after letting a murderer slip out on his watch in a brazen daytime escape last week, county officials said Friday, as the nine-day-old search pressed on amid suburbs, farms and the lush gardens of a vast botanical garden.
The guard, an 18-year-veteran of the Chester County Prison, was fired Thursday, county spokesperson Michelle Bjork said. He was on duty in the watchtower on Aug. 31 when Danelo Souza Cavalcante scaled a wall by crab-walking up it, climbed over razor wire and jumped from a roof.
Cavalcante's escape went undetected for more than an hour until guards took a headcount. The guard, who had been on administrative leave after the escape, also had his personal cell phone on him at the time, a violation of the facility's protocol, the spokesperson said.
Bjork said she did not know the specific reason for the firing.
Cavalcante, a 34-year-old from Brazil, has since eluded hundreds of law enforcement personnel, including tracking dogs, tactical teams in full combat gear, and police on horseback and in helicopters southwest of Philadelphia.
He was sentenced to life in prison last month for killing his ex-girlfriend in front of her children in 2021. He escaped while awaiting transfer to state prison. Prosecutors say he killed her to prevent her from telling police that he's wanted in a 2017 killing back in Brazil.
As the search enters its second week, nervous residents remain alert for any sign of the fugitive. Including Thursday night, there have now been nine sightings of him since his escape. Cavalcante has managed to get ahold of clothing and other supplies, authorities have said.
The search on Friday focused around Longwood Gardens, which was closed indefinitely after reports that Cavalcante may have once again been spotted on the property.
People who remained on the property overnight Thursday were told to shelter in place as officers searched part of the site for the fugitive.
The botanical garden, sprawling across nearly 200 acres, is normally open to the public with paths winding through gardens, an outdoor theater, ponds, fountains and meadows, with structures including indoor gardens, treehouses and a restaurant.
There was a possible sighting of Cavalcante on Thursday night that was being investigated, state police said, but further details were not disclosed. It came hours after another person reported seeing Cavalcante in another area of the vast botanical garden. On Monday night, a surveillance camera on a trail had captured him walking through its grounds.
There's now a $20,000 reward for information leading to his capture.
The escape and search have attracted international attention and became big news in Brazil. The main newspaper in Rio de Janeiro ran a lengthy story Wednesday with the headline "Dangerous hide-and-seek."
WHYY is your source for fact-based, in-depth journalism and information. As a nonprofit organization, we rely on financial support from readers like you. Please give today.