Want to preserve more of Philly's history? Start with a survey.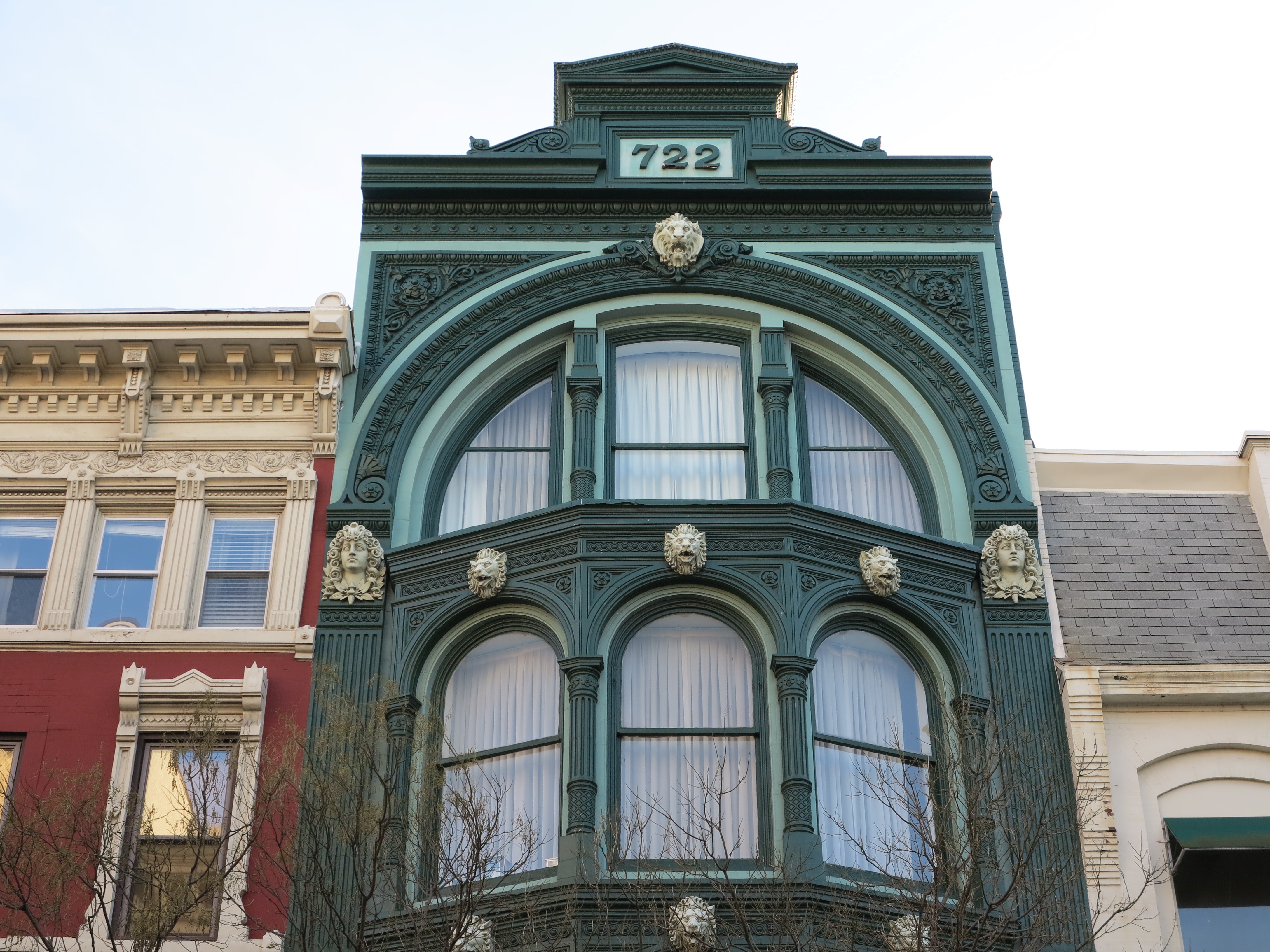 Philly has roughly half a million buildings. Just 2% of those buildings are designated historic through listing in the Philadelphia Register of Historic Places. About 4% are listed in the National Register of Historic Places. In a city where history surrounds us, doesn't that seem skimpy?
The gap between what's listed in the National and Philadelphia registers could be narrowed thanks to a bill introduced by Councilman Jim Kenney, as Jared Brey reported last week. Kenney's bill would charge the Philadelphia Historical Commission with adding at least 1000 more properties from the National Register of Historic Places to the Philadelphia Register of Historic Places in the next year. The mandate comes with another bill that would give the Historical Commission $500,000 to do the work.
"One of the factors which makes the city attractive is the unique architecture and age of the buildings," Kenney told PlanPhilly. But that distinction is diminished with every insensitive rehab or demolition that occurs without notice. It's death by a thousand cuts.
The different registers serve different functions. While the National Register opens up financial incentives for reuse, local designation requires a process before demolition or insensitive alteration of historic buildings.
It's widely acknowledged in preservation circles that the Philadelphia Register of Historic Places is far less complete than its name suggests. Its roughly 11,000 sites represent moments in time when the city was more comfortable designating new historic districts and individual buildings, not a total roster of significant places worthy of protection or greater consideration when change comes knocking.
The pace of designation has slowed to a crawl, these days only adding up to about a dozen individual buildings each year. Why so few local designations? Councilmanic or administrative obstruction, as was the case for Overbrook Farms, an under-resourced commission, and a limited advocacy environment. National Register listings here are similarly limited.
Kenney's idea is to pluck the low hanging fruit – taking the easy pickins of buildings that have already met a minimal level of significance to see if they also could be worthy additions to the local register in order to afford them a modicum of protection. That's a fine idea, but it hardly solves Philadelphia's problem with preservation: It is not strategic and designations are not prioritized by significance. Our process is more like supermarket sweep – grab what you can and run with it. We fail at comprehensive thinking about protecting our city's history.
Kenney's bill is a great step forward. But what we really need is a citywide survey of historic resources. Then, and only then, can we be strategic and make informed policy decisions about what to do with our historic fabric. A complete survey would provide a full picture of Philly's historic resources, and from there the city could prioritize designation decisions, rather than picking from an already limited universe of what's listed in the National Register of Historic Places.
We're in the age of quantify or die. Our woefully incomplete data about Philly's built heritage means maintaining the status quo of no additional funding for preservation and less compelling cases to be made. A survey would give Philly real data to suggest where we should spend our limited resources to see what should be designated and what's not worth so much hand-wringing.
In a basic sense a survey would set a roadmap for new historic designations. A survey could also reveal the need for complementary policies or programs, for example, targeted rowhouse repair programs or opportunities for preservation-minded vacant property rehabs through the land bank.
Helping fund a survey would probably be the best use of that $500,000. But the city shouldn't be expected to bear all of this cost alone. Local foundations and national philanthropic initiatives should get in the game here, from Pew Charitable Trust and William Penn Foundation to American Express and 1772 Foundation. It's time to band together and do this right for a change. The J. Paul Getty Trust was able to fund Los Angeles' comprehensive survey, to the tune of $2.5 million plus technical support from the Getty Conservation Institute. That's the gold standard, and Philly deserves no less.
WHYY is your source for fact-based, in-depth journalism and information. As a nonprofit organization, we rely on financial support from readers like you. Please give today.