Waiting several days for COVID-19 test results? Check with the lab
Ask us about COVID-19: What questions do you have about the current surge?
Turnaround times for coronavirus test results are much faster than they were over the summer. During June and July, backups at overwhelmed national labs made it common for patients to wait over a week for their results, rendering the tests essentially useless.
Recently though, most clinics and test sites in the Philly area have been telling their patients that results will be ready within three to five days. While that may be the total length of time from swab-in-nose to results-in-hand, patients might be able to get a peek a bit sooner.
For example, earlier this week I wasn't feeling well and wanted to get a test. I got a diagnostic PCR test at Vybe Urgent Care on Monday, Jan. 4 around 1 p.m., and I was told to expect results in three to five days. Previously, I got tested at Jefferson Health's community testing site in Southwest Philadelphia and received results in 36 hours through the health system's patient portal.
I noticed a sign on the wall at Vybe which said that the urgent care clinic sends the specimens for people with my insurance to LabCorp, which is the same company Jefferson uses to process tests. It struck me as odd that one would take twice as long as the other, so when I got home, I signed up for an account directly with LabCorp to see if part of the delay may have been between the results being ready and me knowing about them.
Sure enough, Tuesday evening at 6 p.m., I had an email in my inbox from LabCorp notifying me my results were available. The following morning I got an email from Vybe, notifying me that the results were ready. (I tested negative. Turns out, other viruses still exist and you can still get sick from them.)
Curious to see if this may have been part of the delay in the past, I cross-referenced the dates my previous test result had come into my LabCorp portal with the dates Vybe had alerted me my results were ready. (I have been tested many times throughout the pandemic, after reporting in crowds and talking with people who may have been sick or exposed to the coronavirus.)
It turned out, of the six times I've been tested since June, two of those times my results had come into the LabCorp portal one or two days earlier than Vybe notified me of my results. A third time, over the summer, I had to contact Vybe to request my results, which a staff member informed me were negative, indicating that the results were apparently available but had not been communicated to me. I got an alert notifying me they were ready the next day.
This is, of course, a sample size of one and by no means a controlled trial. But Peter Hotz, president and CEO of Vybe Urgent Care, walked me through the process of communicating test results for patients and acknowledged that because we're all human, there are challenges to doing that in a timely way.
"I'll tell you, we're not perfect and the lab's not perfect," he said.
Vybe does most of its testing at its eight Philadelphia locations and mobile site, but also operates two clinics in Delaware County and one in Bucks. Combined, they perform in the ballpark of 500 PCR diagnostic SARS-Cov-2 tests per day. On some days, Hotz estimates the Philly sites account for up to 7% of Philadelphia's total test share per day. Philly performs around 7,000 tests per day.
Hotz said that as soon as a batch of results comes in from the commercial labs (Quest Diagnostics or LabCorp), they are automatically entered into Vybe's electronic medical records system. A few times a day, staff members then transfer the results for those who tested negative into their patient portal, which he said should automatically trigger an alert to the person. Those who test positive are placed in a column indicating that they need to be notified by phone, which can take longer.
Hotz said he wasn't sure why, over the summer, for instance, his employee could have had access to my test result before I was notified they were ready but noted that the hold up may still be on the lab's end.
Hotz himself had a family member who had been tested at Vybe but whose results were taking a long time. He asked one of his operational managers if they could track her results down, and the employee was able to find them on the LabCorp site. Since they weren't in the Vybe system yet, Hotz concluded that LabCorp simply hadn't pushed them through. He said Vybe received the results the following day.
While it is an additional hoop to jump through, asking which commercial lab your testing site uses, and creating an account directly with Quest or LabCorp may shave off a considerable chunk of the wait time. Hotz acknowledged this but also said that's not realistic for everyone.
"My mother, if I told her she had to go into a portal to get her lab results, she's not going to be able to do it," he said. "It's challenges that people have with any type of technology."
Because of this, Hotz said his staff tries to call those with negative test results, too, but can't leave a message with results because of HIPAA privacy concerns, often leading to a lengthy game of phone tag.
Hotz said communication challenges are common enough that the clinics are planning to augment their portal with a system that will communicate results via text message. The system will be operated by Radnor-based company Relay and will be HIPAA-secure, allowing the results to be included in the message. They plan to pilot the text platform next week.
Ultimately, an extra day of not knowing your COVID-19 status may not be the end of the world. After all, the tests only measure whether a person is infected at a specific point in time, and should not be used as a "free pass" for risky behavior. But for many people, the time between knowing and not knowing might be the deciding factor between going to work or not, isolating from their own family members, or simply one more day of nervously wringing their hands and twisting their brain into believing they have COVID-19.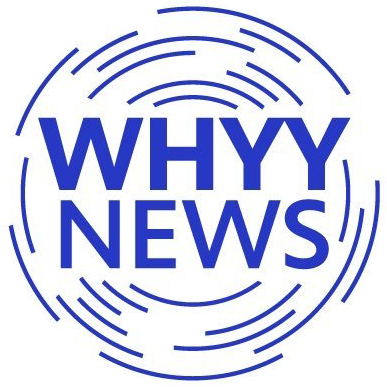 Get daily updates from WHYY News!